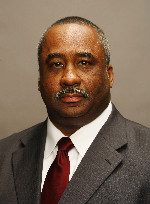 A number of fun events are on the calendar for St. Louis in the next few days and weeks.  Before I spotlight a few of them, however, I want to pass along to you that Mayor Francis G. Slay will be convening his inaugural citywide
Sustainability Summit: Imagine
on Dec. 6 & 7. The Mayor's Summit is designed to engage the community in developing a plan to enhance the City's quality of life, encourage best environmental practices, boost economic development and jobs initiatives, build social equity, and generate long-term savings.  The summit is one of three planned over the next year.  A highlight of the summit will be a keynote address by New York City neighborhood sustainability advocate Majora Carter. The Summit Launch & Reception will begin with registration at 5 p.m. Tuesday at the Missouri Botanical Garden, 4434 Shaw.  The Summit Community Workshop will be from 5 – 8 p.m. Wednesday at the Missouri History Museum, 5700 Lindell.  Follow the link for more info and to register for either event: 
http://stlouis-mo.gov/government/departments/mayor/documents/upload/Sustainability-Summit-Invitation.pdf
Listed below are just a few of the great events that are coming up in St. Louis.  I encourage you to take advantage of all that our great City neighborhoods have to offer.  Also, if you haven't visited the City's new website stlouis-mo.gov (http://stlouis-mo.gov/  ), I encourage you to do so.  On our home page you will find a link to the Calendar of Events.  Please feel free to see what activities are coming up and to submit an event that your organization will be holding.  The listing is free.  See you in the neighborhood!
Cookie Spree & Shopping on Cherokee Street from Lemp to Louisiana
The Cherokee Antique Row 28th Annual Cookie Spree will be held this weekend, Saturday, Dec. 3 and Sunday, Dec. 4 from 11 a.m. to 5 p.m.  Merchants east of Jefferson will offer a host of holiday surprises with each store featuring a variety of holiday cookies.  Enjoy music, festivities and old-fashioned yuletide charm.
Cherokee Street, west of Jefferson, is home to a growing art community.  The 4th Annual Cherokee Print League HolidaySale will take place on Saturday, Dec. 3 from 10 a.m. to 7 p.m. and will showcase some of St. Louis' artists.
Chill on The Hill this Saturday
The annual Chill on The Hill 5K Run/ 1 Mile Walk will take place this Saturday, Dec. 3, at 8:30 a.m. from St. Ambrose Church, 5130 Wilson.  Afterwards, take in Christmas on The Hill activities from 11 a.m. to 7 p.m.  Enjoy tours of The Hill departing from St. Ambrose Church every hour, tours of Herbaria, storytelling at Gelato Di Riso, and carriage rides.  The day ends with a Holiday Concert at 7:30 p.m. at St. Ambrose.  For more details, visit http://www.hill2000.org/ or http://www.thehill-stl.org/ .
Window Walk in the Central West End
The 2011 Central West End Window Walk will kick off this trendy neighborhood's official two-week storefront window decoration competition.  The fun-filled event will take place from 1 to 7 p.m. on Saturday, Dec. 3.  The festivities include an ice sculpture demonstration, carolers, a petting zoo, trolley car, chestnuts roasting on an open fire and more!  Visitors will be able to vote for their favorite window displays.
Wintermarkt
The West End Arts Council and Skinker-DeBaliviere Community Council will re-create a traditional German Festival – Wintermarkt – on Saturday, Dec. 3 from 11 a.m. to 4 p.m. at Greg Freeman Park, 6008 Kingsbury at Des Peres.  You'll find handmade gifts, toys, decorations, baked goods, German food, hot cider and much, much more for sale at the festival.  Enjoy live music, carriage rides and a blacksmith demonstration.  Come and experience this special event.
St. Lou is Holiday Magic at the Edward Jones Dome
Holiday Magic, a favorite of many St. Louisans, is back at the Edward Jones Dome on Saturday, Dec. 3 and Sunday, Dec. 4.  This wonderful event features exhibitors selling locally produced holiday items, arts & crafts projects, photo ops, carnival rides and more!  The event runs from 10 a.m. to 7 p.m. on Saturday and Noon to 6 p.m. on Sunday.  For ticket information, visit http://www.stlholidaymagic.com/ .
Soulard Holiday Parlour Tour
The 36th Annual Soulard Holiday Parlour Tour will be held from 10 a.m. to 4 p.m. Saturday, Dec. 3 and from 10 a.m. to 3 p.m. Sunday, Dec. 4.  Tours will depart in heated shuttle buses from Trinity Lutheran Church, 1809 S. 8th Street.  Tickets are $25 the days of the tour, if available.  Visit http://www.soulard.org/ for all the particulars.
Grinch Day on South Grand
Dr. Seuss's Grinch will be visiting the South Grand neighborhood on Saturday, Dec. 3.  From 8 a.m. to 1:30 p.m. he will be hosting a delicious breakfast and lunch for kids and their families at Mokabe's Coffee House, 3606 Arsenal.  For information, call (314) 772-5750 or visit http://www.southgrand.org/ .
Holiday Concerts
The St. Louis Metropolitan Police Department's choir will present the "Sounds of the Season" Holiday Concert Sunday, December 4 at 5 p.m. at Harris-Stowe State University, 3026 Laclede.  Several other groups will also participate in the free concert.  The Department's choir is one of only a few of its kind in the country. 
Ten choirs from Episcopal churches throughout the St. Louis region will perform music of the Advent season at the Diocesan Advent Festival of Lessons and Carols at 6 p.m. Sunday, Dec. 4 at Christ Church Cathedral-Episcopal, 1210 Locust Street.  The concert is free.
The 90-voice St. Louis Metro Singers will have an encore performance of last Sunday's Christmas Choral Concert at 3 p.m. on Sunday, December 4 at St. Anthony of Padua Church, 3135 Meramec in the quaint Dutchtown neighborhood.  The concert will feature selections from the group's just-released 25th Anniversary CD entitled, "Silver Bells."  Want more info?  Visit http://www.metrosingers.org/ .
Save the Date
Dec. 11 – Lafayette Square 2011 Holiday Parlor Tour
Dec. 11 – Christmas Concert, Ivory Theatre
NIXLE
The Department of Public Safety's City Emergency Management Agency (CEMA) provides free emergency alert service through Nixle (http://www.Nixle.com/ ).  When you register for the service, you will receive our informative and timely text messages on your cell phone and/or as emails on your computer.  Visit the Nixle website and sign up for the free service today.  If you have any comments about the service, please let me know.
Will you be having an event in your neighborhood that we can support?  If so, you may email the information about it to me at brysonc@stlouiscity.com  or to Cathy Smentkowski at smentkowskic@stlouiscity.com   for consideration of noting it in the Spotlight or you may post it on the City's Calendar of Events.
And remember, if you see something in the neighborhood that just doesn't look right, REPORT IT!
Charles Bryson
Director of Public Safety
City of St. Louis
Department:


Department of Public Safety