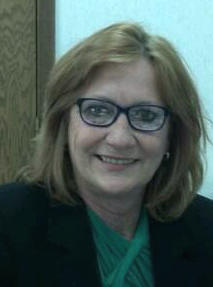 Personnel Changes in the Department
With Sam Dotson's appointment as Chief of Police, Mayor Francis G. Slay has asked Eddie Roth to serve temporarily as his Director of Operations, effective Jan. 1, and as Deputy Director of Public Safety, I have been asked to serve temporarily as Director of Public Safety.  I look forward to serving in this capacity and am pleased to continue the tradition of keeping you informed through the Spotlight about neighborhood activities and special events taking place in St. Louis.
Tours of Central Library
If you haven't visited the newly restored and modernized Central Library at 1301 Olive in beautiful Downtown St. Louis, then you might find of interest that in January tours of Central will be conducted on Mondays and Saturdays at 10 a.m., 11 a.m., Noon and 1 p.m.  No reservations are needed for individuals. Groups of 8+ must call(314) 539-0345.  
Upcoming Events
Now through Jan. 24 – Freedom Riders Exhibit, Eagleton Courthouse, 8 a.m.
In honor of Dr. Martin Luther King Jr.'s birthday, the U.S. Courts and The Judicial Learning Center are hosting a national touring exhibition. The Gilder Lehrman Institute of American History's "Freedom Riders" is currently on display at the Thomas F. Eagleton U.S. Courthouse, 111 S. 10th, from 8 a.m. to 5:30 p.m. on the 3rd floor. There is no charge to see the exhibit. To learn more, call (314) 244-2410.
Jan. 4 – Concert, St. Margaret of Scotland Church, 7:30 p.m.
As part of their Winter Tour, the Men's Glee Club of Miami University will be performing at 7:30 p.m. on Friday, Jan. 4 at St. Margaret of Scotland Catholic Church, 3854 Flad Avenue. The performance will feature repertoire from the group's Carnegie Hall appearance. The concert is free, but donations are encouraged.
Jan. 5 – Teens Make History, Missouri History Museum, 11:30 a.m.
The Missouri History Museum in beautiful Forest Park has been hosting a free Saturday series consisting of local teens performing plays based on St. Louis history. The dates for this month include January 5, 12 and 19. The performances begin at 11:30 a.m. in the Currents Gallery. For more details, visit the mohistory.org web site.
Jan. 5 – 1773 Twelfth Afternoon Ball, Old Courthouse, Noon
The National Park Service has been hosting a series of free Saturday programs presenting St. Louis holiday celebrations of the past. On Saturday, Jan. 5, guests will learn how early French residents ended the holiday season in 1773. Enjoy music, dance, food demonstrations and more from Noon to 4 p.m. at the Old Courthouse at Broadway and Market in Downtown St. Louis. Questions? Call (314) 655-1614.
Jan. 5 & 6 – The Wedding Show, America's Center, 11 a.m.
 The largest wedding planning event in the St. Louis metro area will return this Saturday and Sunday to America's Center, 701 Convention Plaza in Downtown St. Louis. Attendees will find the show to be their one-stop shop for all their wedding planning needs with more than 80,000 sq. ft. of exhibits, main stage fashion show, unique wedding products, live music, transportation displays, free samples and more. Cost is $8. Need more information? Call (636) 530-7989.
Jan. 6 – Twelfth Night, Johnny's Restaurant in Soulard, 5:30 p.m.
The Soulard neighborhood will kick off its 2013 Mardi Gras festivities with Twelfth Night on Sunday, Jan. 6. The free event will begin at 5:30 p.m. at Johnny's Restaurant, 1017 Russell. Local officials will read a proclamation declaring the start of the Mardi Gras season. Then, there will be a procession through the neighborhood, followed by a flag raising ceremony and fireworks at the corner of 7thand Soulard. To learn more about all of the events taking place in January and February during the 2013 Soulard Mardi Gras, visit the mardigrasinc.com web site.
Jan. 10 – 13 – St. Louis RV Vacation & Travel Show, America's Center, 11 a.m.
One of the largest public RV shows in the country will motor its way to America's Center next week.  From Thursday through Sunday, show visitors will be able to view more than 300 units, including motor homes, sport trailers, travel trailers, camping trailers and more. The show will open each day at 11 a.m. For cost and all the particulars, visit the stlrv.com web site.
Jan. 12 – St. Vincent De Paul Trivia Night, SVDP Parish Hall, 7 p.m.
Are you a trivia buff? If so, then mark your calendar for the Society of St. Vincent De Paul annual Trivia Night on Saturday, Jan. 12 at 7 p.m. at the SVDP Parish Hall, 1408 S. 10th Street. The entry cost will be $25 per person at the door, teams of up to 8, but individuals are welcome. To register, email Michelle at svdptrivianight@gmail.com .  
Save the Date
Jan. 10 – Shrimp Boils at the Boathouse in Forest Park, 5 p.m.
Jan. 10 – St. Louis Banjo Club, Concordia Turner Hall, 7:30 p.m.
Jan. 12 – Snowman Softball Tournament, Forest Park, 7:30 a.m.
Jan. 12 – Dr. Martin Luther King Jr. State Celebration Kick-Off Program, Harris-Stowe State University, 6:30 p.m.
Promoting Your Neighborhood Activities

Is there a neighborhood event on the schedule that you would like noted in the Spotlight? If so, you may email the information about it to me at deekenc@stlouis-mo.govor to Cathy Smentkowski at smentkowskic@stlouis-mo.gov for consideration. You may also post it on the City's Calendar of Events on the City's web site:http://stlouis-mo.gov.  The link to submit an event is on the home page. The listing is free. I encourage you to take advantage of this free way to promote your event.
Volunteer Opportunity
The Gateway EITC Community Coalition (GECC) is seeking volunteers to help people obtain Earned Income Tax Credit (EITC) when filing their Federal tax return. The Earned Income Tax Credit is a Federally-funded anti-poverty initiative that helps working families maintain their independence. For the GECC to provide this free service, they need volunteers. The volunteer opportunities include: tax preparers, intake volunteers, child care, greeters, technical and GECC sub-committees. This is an ideal chance to receive free training, networking opportunities, build your resume, and serve your community. For more information about claiming the EITC or training dates, visit the GECC web site at http://gatewayeitc.org or call (314) 539-4062.  
Charlene Deeken
Director of Public Safety
City of St. Louis
Department:


Department of Public Safety