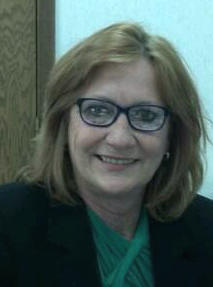 CityArchRiver 2015 Report to the Community
I want to begin this week's Spotlight by passing along an invitation from Great Rivers Greenway to attend the Third Annual CityArchRiver 2015 Report to the Community on Thursday, Feb. 21 in the Ferrara Theatre in the America's Center at 701 Convention Plaza in exciting Downtown St. Louis.  Representatives from the National Park Service, Great Rivers Greenway District, Haley Sharpe Design, MoDOT and CityArchRiver 2015 Foundation will speak to milestones achieved in the last year as well as upcoming activity for 2013.  Doors will open at 5:30 p.m. with the presentation scheduled from 6 p.m. to 7:30 p.m.  After the event concludes, attendees are invited to participate in the open house in the theater lobby from 7:30 p.m. to 8:30 p.m.  For more information, visit the CityArchRiver Facebook page.
Upcoming Events
Fridays in Lent, Fish Fry, various locations
Beginning this Friday, Feb. 15, we have seven weeks to stop by local Lenten fish fries each Friday.  From local churches to community centers to VFW Halls, St. Louis neighborhoods offer plenty of opportunities to try traditional and non-traditional Lenten fare.  If you haven't tried the chiles rellenos, quesadillas and bean tostados at St. Cecilia's, 906 Eichelberger in the Carondelet neighborhood, then I suggest you consider it a Destination Fish Fry this Lent.  For information and reviews of many of the local fries, visit the FridayNightFish.com web site.
Feb. 16 -- Free Valentine's Family Day, Contemporary Art Museum, 1 p.m.
Family Days at the Contemporary Art Museum (CAM) provide a comfortable environment for all members of the family to explore the world of art together. Enjoy the exhibition and enjoy an afternoon of fun-filled activities ranging from artist-led workshops to face painting, storytelling, and more. Plan now to stop by CAM this Saturday from and enjoy the free Valentine's Family Day activities.CAM is located in Grand Center at 3750 Washington Boulevard.  To learn more, call (314) 535-0770 ext. 311.
Feb. 16 -- Family Theatre Series, Central Library, 2 p.m.
The next performance in the St. Louis Public Library's Family Theatre Series will take place at on Saturday at Central Library, located at 1301 Olive in beautiful Downtown St. Louis.  During "Hope in the Hood," high school and college students will perform a 45-minute concert of original poetry, improvisation, song and dance.  The event is free and open to the public, but a ticket is required for entry.  You may pick up free tickets in advance at Central, Carpenter, Divoll, or WalnutPark branches, with a limit of four tickets per person.  For more information, call (314) 539-0384.
Feb. 16 -- Open House, ex'treme Institute by Nelly, Noon
The ex'treme Institute by Nelly - St. Louis will be hosting an Open House this Saturday for visitors to tour the campus at 800 North 3rd Street and participate in mini workshops including, beat sessions, recording sessions, dance classes and much more.  The Institute offers Associate degree programs in Entertainment & Media Business and Recording, Engineering & Producing.  Courses are also offered in the areas of music production, vocals/songwriting, dance, graphic design and the arts.  The Open House will run from to Questions?  Call (314) 657-4400 or visit the eibynelly.com web site.
Feb. 16 -- TAM-TAM, Missouri History Museum, 8 p.m. 
Celebrate Black History Month at the Missouri History Museum in beautiful Forest Park by attending TAM-TAM at on Saturday.  Diadie Bathily, Director of Afriky Lolo, will use dance and drum to tell an inspiring story about African cultures throughout the diaspora.  To learn more, visit the mohistory.org web site.
Feb. 16 -- Mouse Races, The Spanish Society, 5:30 p.m.
Everyone is invited to join Carondelet Community Betterment Federation (CCBF) for a night of fun at the Races – Mouse Races, that is, this Saturday.  Doors will open at at The Spanish Society, located at 7107 Michigan Avenue in the historic Carondelet neighborhood, and the races will begin at Other games will also be available.  The cost of $15 per person will include dinner and beverages.  Proceeds from the event will go to CCBF to help in continuing to serve Carondelet residents. For tickets, contact Carla at 752-6339 or email her atcbrown@ccbf6408.org.
Feb. 18 -- Presidents' Day Wreath Laying Ceremony, Lafayette Park, 10:30 a.m.
The Cornelia Greene Chapter of the National Society of the Daughters of the American Revolution (NSDAR) will celebrate Presidents' Day in conjunction with George Washington's birthday on Monday, Feb. 18.  Everyone is invited to attend the Wreath Laying Ceremony that will begin at by the Houdon Statue of George Washington in Lafayette Park, 2023 Lafayette Avenue.  The guest speaker at the event will be Major Ronald Woodbridge Jones.
Feb. 19 -- Not So Quiet! Concert Series, Central Library, 6:30 p.m.
The St. Louis Public Library's popular Not So Quiet! Concert Series has returned for a fifth year with free evening concerts in Central Library's Auditorium, 1301 Olive Street, every third Tuesday of the month at The Tuesday, Feb. 19 concert will feature the contemporary jazz group 3 Central.  Everyone is invited to come hear 3 Central's innovative and original compositions as well as some of today's hits and yesterday's classics. Need more information?  Visit the slpl.org web site.
Feb. 22 -- Mouse Race, Christy Banquet Center, 7 p.m.
The Gateway Science Academy will be holding a Mouse Race fundraiser on Friday, Feb. 22 to raise money for its International Trip Fund to send middle and high school students to Spain and Turkey.  The event will take place at at the Christy Banquet Center, located at 5856 Christy Blvd.  The cost of $23 per person will include dinner and full open bar.  There will be a 50/50 raffle, casino games and more.  To buy tickets or make a donation, visit the gsafundraising.weebly.com web site.
Feb. 23 -- Trivia Night, SLU's Allied Health Building, 6 p.m.
Want to enjoy a fun night of trivia?  Then head over to Saint Louis University's Allied Health Building, 3437 Caroline Mall, on Saturday, Feb. 23 for Trivia Night.  Doors to the 3rd Floor Multipurpose Room will open at and the questions will begin at Guests also will have an opportunity to win door prizes, bid on silent auction items and more!  All proceeds will benefit the Doisy College of Health Sciences Scholarship Fund.  Cost of a regular table of 10 is $200; a VIP table of 10 costs $300.  All attendees must be over the age of 21.  To reserve your table, call (314) 977-7825.
Now through March 31 -- Orchid Show, Missouri Botanical Garden, 9 a.m.
The Missouri Botanical Garden maintains one of the world's premier orchid collections. The Orchid Show is the only time of the year when a vast, rotating selection of orchids from the Garden's historic collection is available for public viewing. You do not want to miss this annual display that features 800 blooming orchids in a lush, tropical landscape.  The price is $5 plus regular garden admission; free for Garden members.  The Garden is located at 4344 Shaw Avenue.  Visit the missouribotanicalgarden.org web site to learn more.
<10.0pt white color:>Save the Date 10.0pt>
<10.0pt white color:>

Feb. 21-24 – St. Louis Home & Garden Show, America's Center, 10 a.m.

Feb. 22 – Lift Every Voice:  Black History Month Celebration, Powell Hall, 7:30 p.m.

Feb. 23 – An Afternoon of Ice Skating, Steinberg Skating Rink, 1 p.m.

Feb. 24 – Night at the Aquarium, World Aquarium, 5:30 p.m.

Feb. 26 – First Short Film Pitch Night, The Icarus Club, 6:30 p.m.

 
Promoting Your Neighborhood Activities

Is there a neighborhood event on the schedule that you would like noted in the Spotlight? If so, you may email the information about it to me at deekenc@stlouis-mo.gov or to Cathy Smentkowski at smentkowskic@stlouis-mo.gov for consideration. You may also post it on the City's Calendar of Events on the City's web site:  http://stlouis-mo.gov.  The link to submit an event is on the home page. The listing is free. I encourage you to take advantage of this free way to promote your event.
Dine Out for Dogs
The First Annual Dine Out for Dogs event will be Tuesday, Feb 19.  The Humane Society of Missouri invites you to grab your friends for lunch or dinner and help homeless and abused animals.  A portion of the proceeds from participating restaurants will benefit animals in need at the Humane Society of Missouri and will kick off fundraising for Bark in the Park – the largest dog walk in the Midwest.  No coupon or flyer is necessary.  Participating restaurants include Hammerstone's in Soulard, Nora's in Dogtown, Anthonino's Taverna on the Hill and Franco.  For a list of all the participating restaurants, visit the Dine Out For Dogs Facebook page.

 

Charlene Deeken
Director of Public Safety
City of St. Louis


10.0pt>
Department:


Department of Public Safety