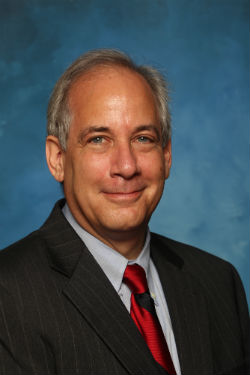 Put a Freeze on Winter Fires
I want to begin this week's Spotlight with a few fire safety tips from the U.S. Fire Administration.  Home fires are more prevalent in winter than in any other season due in part to an increase in cooking and heating fires.  Holiday decorations and people turning to alternative heating sources can also contribute to the increased risk.  Here are a few tips to keep in mind:
It is important that you have your furnace inspected to ensure that it is in good working condition.
Keep trash and other combustibles away from the heating system.
Never use a range or an oven as a supplemental heating device.  Not only is it a safety hazard, it can be a source of potentially toxic fumes.
If you use an electric heater, be sure not to overload the circuit.  Only use extension cords which have the necessary rating to carry an amp load.
If windows are used as emergency exits in your home, practice using them in the event fire should strike.  Be sure that all the windows open easily.  Home escape ladders are recommended.
Be sure every level of your home has a working smoke alarm, and be sure to check and clean it on a monthly basis.
Plan and practice a home escape plan with your family.
With a preparedness plan in place, you and your family can have peace mind knowing you'll be ready in the event of an emergency.
Upcoming Events
Dec. 15 – Holiday Family Festival, Regional Arts Commission,
Everyone is invited to stop by the Holiday Family Festival at this Saturday at the Regional Arts Commission, 6128 Delmar Blvd.  This fun event for the whole family will feature arts and crafts, balloons, juggling and Piwacket's Snowman's Revenge at .
Dec. 15 – 1812 St. Louis Holiday, Old Courthouse,
The National Park Service is hosting a series of Saturday programs in December at the Old Courthouse presenting St. Louis holiday celebrations of the past.  Each program will offer music, dancing and activities from the period.  On Dec. 15, visitors will learn how the early American residents celebrated the holiday season in 1812.  The event will run from to and is free.  To learn more, call (314) 655-1614.
Dec. 16 – Family Sundays, St. Louis Art Museum,
This Sunday, experience a slice of Renaissance Italy with a selection of art activities and family tours from during Family Sundays at the St. Louis Art Museum in Forest Park.  Enjoy the Italian celebration with hands-on art projects inspired by the masterpieces and traditions of this awe-inspiring era of art and history.  The event is free and open to the public.
Dec. 17 – Christmas Lights Fun Run, Big River Running Company,
Love Holiday lights?  Love running?  The annual Big River Christmas Lights Fun Run will take place at on Monday, Dec. 17th beginning at the Big River Running store at 5352 Devonshire Avenue in the Southampton neighborhood.  The run will feature a 3-mile and a 5-mile route that will weave their way through some of the most brightly decorated streets in St. Louis.  Anyone and everyone of all ages and abilities is welcome.  The run is free, but Big River is requesting a $5 donation with all proceeds going to benefit the U.S. Marine Corps clothing drive for the St. Louis Veterans Hospital.  Participants should also bring used or new warm clothing (specifically socks and slippers) for the clothing drive, if they can.  For all the details, visit the bigriverrunning.com web site.
Dec. 18 – Not So Quiet Concert Series, Central Library,
One of the first events in Central Library's new auditorium will be a performance by Acoustik Element, as part of the Library's Not So Quiet Concert Series.  Acoustik Element is an all-instrumental Latin-driven ensemble that fuses elements from Flamenco to Jazz to Rock.  Enjoy Latin and Jazz standards as well as a few original compositions at this concert on Tuesday, Dec. 18 beginning at Central Library is located at 1301 Olive Street in beautiful Downtown St. Louis.
Dec. 19 – Welcome Winter, Be Ready Event, 1520 Market,
Winter will officially begin on Dec. 21.  The City of St. Louis Health Department will hold the 1st annual Welcome Winter, Be Ready special event on Wednesday, Dec. 19 from to on the 1st floor at 1520 Market Street.  The event will provide an opportunity for participants to learn more about the agencies and organizations that respond to their needs during winter emergency situations and access the resources they need to be prepared.  Participants will receive winter weather-related information and tips about how to be prepare for winter emergencies.  Visitors will also be able to obtain free flu shots, free smoke detectors and more.  Questions?  Call Shontae Fluelen-Hays at (314) 657-1436.
Save the Date
Dec. 22 – 1862 St. Louis Holiday Ball, Old Courthouse,
Dec. 27 – Celebrate Raja's 20th Birthday, St. Louis Zoo,
Dec. 31 – First Night, Grand Center,
Promoting Your Neighborhood Activities
Is there a neighborhood event on the schedule that you would like noted in the
Spotlight
? If so, you may email the information about it to me at 
rothe@stlouis-mo.gov
 or to Cathy Smentkowski at 
smentkowskic@stlouis-mo.gov
 for consideration. You may also post it on the City's 
Calendar of Events
 on the City's web site: 
http://stlouis-mo.gov.
 The link to submit an event is on the home page. The listing is free. I encourage you to take advantage of this free way to promote your event.
Holiday Blues
This time of year can bring stress and feelings of sadness.  Exercise, focusing on positive relationships, and doing things that you find rewarding can help make the holidays bright.  Remember to set realistic goals for yourself.  Break up large tasks into small ones and do what you can when you can.  Let others help you.  Eat a healthy diet.  Get enough sleep.  Make the holidays a time to enjoy life.
Eddie Roth
Director of Public Safety
City of St. Louis
Department:


Department of Public Safety