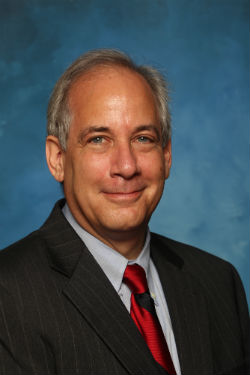 Keep Food Safe During Your Holiday Celebrations
For this week's Spotlight, I'd like to begin by passing along some information from the USA.gov Team regarding food safety.  Holiday buffets are convenient ways to entertain a crowd, but leaving food out for long periods of time can invite bacteria that cause foodborne illness.  To keep your holiday foods safe:
Cook them thoroughly.
Use shallow containers.
Don't leave them out for more than two hours.
Keep them at the appropriate temperature (hot foods at 140 degrees Fahrenheit or warmer, and cold foods at 40 degrees Fahrenheit or colder).
For additional information on safely preparing a variety of meats and side dishes, visit the USA.gov web site.

Upcoming Events
Dec. 21 & 22 – Presidential Campaign Memorabilia, St. Louis University Museum of Art,
Centuries of presidential campaign memorabilia are currently on display at the St. Louis University Museum of Art located at 3663 Lindell Boulevard.  Among the 700 items in the exhibit are a George Washington coat button; "I Like Ike" cigarette pack, and a Votomatic voting machine (with butterfly ballots) used in the 2000 presidential election in Palm Beach, FL.  The exhibit is free of charge and will run from to on both days.  To learn more, call (314) 977-2666.
Dec. 22 – 1862 St. Louis Holiday Ball, Old Courthouse,
The National Park Service has been hosting a series of Saturday programs this month presenting St. LouisHoliday traditions of the past.  Each program features music, dancing and activities from the period.  This Saturday, the program will show how St. Louis residents celebrated the holiday season in 1862.  The free event will run from to at the Old Courthouse in beautiful Downtown St. Louis.  Questions?  Call (314) 655-1614.
Dec. 27 – Celebrate Raja's 20th Birthday, St. Louis Zoo,
The St. Louis Zoo is planning an elephant-sized celebration of Raja's 20th birthday.  The fun will begin at on Thursday, Dec. 27 at River's Edge on the Zoo grounds in Forest Park.  Come watch Raja celebrate his big day, weather permitting.  For all the details, visit the stlzoo.org web site.
Now through Dec. 25 – Free Children's Movies, Citygarden
Citygarden at 9th and Olive in Downtown St. Louis is showing a special selection of children's movies on its video wall now through Tuesday, Dec. 25.  Show times are:  6 and 8 p.m. this Friday; on Saturday, on Sunday; to on Christmas Eve and on Dec. 25.  For a complete listing of the movies and show times, visit the citygardenstl.org web site.
Now through Dec. 30 – U.S. Bank Wild Lights, St. Louis Zoo,
If you haven't had a chance to walk through the Zoo's holiday wonderland of spectacular light displays, there are only a few days left to do so.  Enjoy the displays from to Dec. 21-23 and Dec. 26-30.  Admission is $4/Member, $5/Non-member and children under 2 are free.  Free parking is provided on the Zoo's South Parking Lot on Wells Drive.
Dec. 31 – Radio Disney " Year's Eve" event, St. Louis Science Center,
Radio Disney AM 1260 will ring in the New Year with its annual " Year's Eve" event for families on Monday, Dec. 31 at the St. Louis Science Center.  The event will feature songs from Radio Disney's Top 50 of 2012, entertainment, a ball drop and more.  Children can have all the fun of  New Year's Eve before their bedtime.  The free event will run from to .  For more information, call (314) 428-4023.
Dec. 31 – First Night, Grand Center,
GrandCenter is inviting everyone to run away to the Traveling Circus, which is this year's theme for First Night® in Grand Center on New Year's Eve.  From to on Monday, Dec. 31 enjoy 60 performances at more than 12 venues, free fantastic firework displays and free outdoor shows throughout the evening.  Be part of the St. Louis region's most creative, family-friendly, alcohol free New Year's Eve celebration.  First Night buttons can be purchased for entry to all indoor activities for $12 for adults and $6 for children.  Of special note is the Freedom's Eve Celebration that will be presented by the Monsanto Fund at , and at the Scottish Rite Auditorium.  The program will celebrate the 150th anniversary of the Emancipation Proclamation by recalling the spirit of hope and anticipation of those awaiting freedom on New Year's Eve in 1862.  The program will include drama, dance, music and historical timelines.  For the complete list of First Night 2013 activities, visit the grandcenterstl.org web site.
Save the Date
Jan. 4 – Freedom Riders Exhibit, Eagleton Courthouse,
Jan. 4 – Concert, St. Margaret of Scotland Church,
Jan. 5 – Teens Make History, Missouri History Museum,
Jan. 5 – 1773 Twelfth Afternoon Ball, Old Courthouse,
Jan. 6 – 12th Night, Johnny's Restaurant in Soulard,
Promoting Your Neighborhood Activities
Is there a neighborhood event on the schedule that you would like noted in the
Spotlight
? If so, you may email the information about it to me at 
rothe@stlouis-mo.gov
 or to Cathy Smentkowski at 
smentkowskic@stlouis-mo.gov
 for consideration. You may also post it on the City's 
Calendar of Events
 on the City's web site: 
http://stlouis-mo.gov.
 The link to submit an event is on the home page. The listing is free. I encourage you to take advantage of this free way to promote your event.
Call for Nominations
Founded by Grand Center, Inc., in 2003, the Visionary Awards is an annual recognition event celebrating the numerous contributions and achievements of women who work in or support the arts in St. Louis.  From established working professionals and educators to emerging artists and others, each year's honorees are always truly "visionary."  Nominations are now being accepted for the 2013 Visionary Awards.  For a nomination form and more details, visit the grandcenter.org web site.
Eddie Roth
Director of PublicSafety
City of St. Louis
Department:


Department of Public Safety