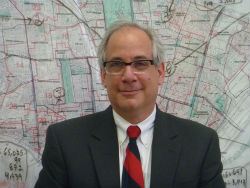 Healthy Corner Stores
The St. Louis Healthy Corner Store Project, a joint program of University of Missouri Extension, City of St. Louis Departments of Health and Public Safety and the St. Louis Development Corporation, recently sought nominations of corner stores for its 2012  Program year.  I am very pleased to share with you the four stores that were selected:
Regal Food III in the Shaw neighborhood entered the program in March; community partner is Shaw Neighborhood Improvement Association
Regal Market in the Walnut Park East neighborhood will begin the program in June; community partner is Walbridge Community Education Center, Walbridge Community Advisory Board
Manchester Market in the Forest Park Southeast neighborhood will begin in September; community partner is Park Central Development
And Pennysaver in the Benton Park West neighborhood, which will enter the program in December/January 2013; community partner is West Corner Block Unit, Benton Park West Neighborhood Association.
The St. Louis Healthy Corner Store Project will help these participating corner stores create a healthy store environment by suggesting items to stock, promoting the store within its neighborhood and educating neighbors about nutrition and healthy food options. 
Working together, these corner stores and their community partners will be doing their part to give St. Louisans healthy choices.  I applaud their efforts.
Ready STL Campaign
The Department of Public Safety City Emergency Management Agency (CEMA) is asking neighborhood and business associations to help get the word out to their members about the Ready STL Campaign that is currently underway.  Through the campaign, CEMA wants to increase awareness about the free emergency text messaging service it provides through Nixle.  To receive emergency text messages on your cell phone, simply text STLCEMA to 888777 from your cell phone.  For more service options, you may register through the web site www.Nixle.com.  If your association would like camera ready information to place in its newsletter or on its web site, please contact my office.
Upcoming Events
March 23-25 – NCAA Basketball, Edward Jones Dome
March Madness returns to St. Louis with NCAA Basketball at the Edward Jones Dome this weekend.  The road to the Final Four will come through St. Louis as the NCAA Division I Men's Basketball Championship Midwest Regional plays out in the Gateway to the West.  Best wishes to all the players and coaches for an exciting tournament and an enjoyable visit to St. Louis.
March 23 – "Easter" Bunco, New Covenant Methodist Church
Enjoy an evening of fun and fellowship playing bunco with an Easter theme, and maybe meet new friends and neighbors.  No set number or skills required for a table.  Bring a snack for sharing with the group.  Soft drinks provided.  General prizes will be awarded as well as a prize for the best Easter bonnet.  Cost is $10 per person.  Bunco will begin at 7 p.m. Friday.  The church is located at 900 Bellerive Blvd. in the Carondelet neighborhood.  For more information, call (314) 353-6586.
March 24 – Fox Park Chili Cookoff, Fox Park Grille
Join Fox Park neighbors for some great chili, cold drinks and music this Saturday to raise funds for the Fox Park Gay Pride float, which is seen and enjoyed by thousands each year.  The winner of the cookoff will receive a trophy.  Tickets are $10; kids are free.  Bring a dessert to share.  The fun will begin at 5 p.m.  Fox Park Grille is located at 2855 Shenandoah.  For more details, visit http://foxparkstl.org/ . 
March 24 – The BEST Trivia Night in St. Louis, German Cultural Society Hall
If you are a trivia buff, you will not want to miss the Best Trivia Night in St. Louis with Trivia Whiz "Buzz" Ullrich.  Doors will open at 6:30 p.m. and trivia will begin at 7 p.m.  Cost is $120 for a table of 8.  The hall is located at 3652 S. Jefferson in the Marine Villa neighborhood. To register, call 544-3990.
March 24 – Czech Festival, American Czech Education Center
It's that time of year again!  Come celebrate Czech culture at the Czech Festival.  Enjoy a delicious and authentic Czech diner, pastries, boutique, cooking demonstrations and more.  Admission is free.  The Festival will run from 11 a.m. to 6 p.m. on Saturday at the American Czech Education Center, located at 4690 Lansdowne Avenue in the Bevo Mill neighborhood.  For details, call (314) 752-8168.
March 24 – 7th Annual St. Louis Walk for Wishes, Forest Park
This family-friendly event will take place on Saturday morning, beginning at the upper parking lot of the Muny Opera in Forest Park.  Companies, schools and civic groups have formed walk teams to raise money so more area children can receive wishes.  The 2012 St. Louis Walk for Wishes is sponsored by Emerson.  For more information, call (913) 752-7204.
March 24 – 4th Annual Confluence Trash Bash
Are you ready to make a difference?  Join the Confluence Partnership for its 4th Annual Confluence Trash Bash, a volunteer event to make our rivers cleaner.  Volunteers can chose from three starting locations:  the Old Chain of Rocks Bridge, Creve Coeur Park or Chouteau Island.  A free lunch and celebration with prizes will follow.  This is a fun event for families, scouting groups, youth organizations, corporate service groups and individuals of all ages.  The Trash Bash will run from 8:30 a.m. to 12:30 p.m.  For more details and to register visit: http://confluencegreenway.org/trashbash
Save the Date
March 31 – Bike to my Lou, Old Post Office Plaza
March 31 – Spring Craft and Vendor Fair
March 31 – Undy 5000, Forest Park
Promoting Your Neighborhood Activities
Is there a neighborhood event on the schedule that you would like noted in the Spotlight? If so, you may email the information about it to me at rothe@stlouiscity.com or to Cathy Smentkowski at smentkowskic@stlouiscity.com for consideration. You may also post it on the City's Calendar of Events on the City's web site: http://stlouis-mo.gov . The link to submit an event is on the home page. The listing is free. I encourage you to take advantage of this free way to promote your event.
Calling All Do It Yourself-ers
In closing, I want to pass along a reminder that the USGBC-Missouri Gateway is now accepting creative proposals on the topic of DIY Sustainability for its June 12 Chapter Program.  Presentations will be made using the Pecha Kucha format which allows presenters to showcase 20 slides that are set on a timer for 20 seconds per slide.  Topic ideas may include, but are not limited to: urban homesteading, renewable energy, material reuse, home aquaponics, water conservation, natural and green building projects, and residential or commercial sustainability initiatives.  The deadline to submit a proposal is April 2.  Questions?  Call (314) 577-0225.
Eddie Roth
Director of Public Safety
City of St. Louis
Department:


Department of Public Safety