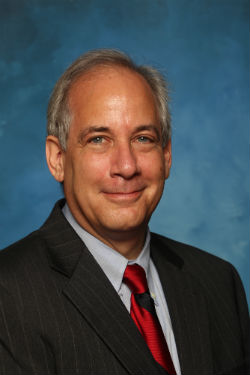 Holiday Decoration Safety Tips
I want to begin this week's Spotlight by passing along some general rules for holiday safety from the U.S. Consumer Product Safety Commission.
Plan for safety.  Remember, there is no substitute for common sense.  Look for and eliminate potential danger spots near candles, fireplaces, trees, and/or electrical connections.
Keep matches, lighters, and candles out of the reach of children
Make an emergency plan to use if a fire breaks out anywhere in your home.  See that each family member knows what to do.  Practice the plan!
Never burn candles near evergreens.  Burning evergreens in the fireplace can also be hazardous. When dry, greens burn like tinder.
Indoors and outside, use only lights that have been tested for safety.
Turn off all lights on trees and other decorations when you go to bed or leave the house.  Lights could short and start a fire.
Upcoming Events
Dec. 1 – Cherokee Print League 5th Annual Holiday Sale, Cherokee Street,
The Cherokee Print League will be hosting the 5th Annual Holiday Print Sale this Saturday from to at 2800 Cherokee Street.  The sale will showcase local artists and businesses whose work is print-related including printmaking, letterpress, screen printing and printed fabrics. Stop by and check out the creative ways you can complete your holiday shopping list.

Dec. 1 – Holidays in Old North:  A Winter Craft Festival, Old North St. Louis Restoration Group,
Looking for hand-crafted items to complete your holiday shopping list?  Lots of local arts and crafts booths will be open at the Old North Winter Craft Festival this Saturday from to at the former Parks Drug Store space across from Crown Candy at 2718 N. 14th Street in Crown Square.  Activities will include face painting, snacks, live music and free photos with Santa from For more information, visit the onsl.org web site or call (314) 241-5031, ext. 104.
Dec. 1 – Trivia Night, St. Raymond's,
St. Raymond Trivia Night will be held this Saturday at 931 Lebanon Drive (across from Nestle on Chouteau).  Doors will open at and the games will begin at Cost is $25 per person / table of 8 and that will include beer, soda and snacks.  Walk-ins are welcome.  Questions?  Call (314) 303-9474.

Dec. 1 – Third Annual Window Walk, Central West End,
The 3rd Annual Window Walk in the Central West End will be this Saturday beginning at Day-long festivities will feature carolers, horse-drawn carriages, ice sculpting, live holiday music, Bob Kramer's Marionnettes, fire juggling, a tree lighting ceremony and much more!  Merchants will hold "open houses" on Dec. 1 where customers can receive special offers, drinks and holiday treats.  Be sure to make it a point to stop by to enjoy some of the fun activities.  To learn more, visit the cwescene.com web site.

Dec. 1 & 2 – 37th Annual Soulard Holiday Parlour Tour 2012,
Take a stroll into the past at the 37th Annual Historic Soulard Parlour Tour this Saturday and Sunday.  The festively decorated homes chosen for this tour will definitely get you into the holiday mood.  Tours will depart from Gene Slay's Boys' Club, 2524 S. 11th Street.  Guests will be able to sample hors d'oeuvres from neighborhood restaurants and shop the holiday craft bazaar before taking a heated shuttle bus for the two-hour tour.  Buses will leave the Club every 20 minutes between and on Saturday and and on Sunday.  Cost is $25 day of event.  For more information, visit the soulard.org web site or call (314) 621-6226.

Dec. 1 – Chill on The Hill, St. Ambrose Church,
The 5th Annual Chill on the Hill 5K Run and 1 Mile Walk will take place this Saturday from St. Ambrose Church on The Hill located at 5130 Wilson Avenue.  The 5K run will begin at and the walk will step off at You may register online a www.bigriverrunning.com.

Dec. 5 – Historic Holiday Concert Series, Old Courthouse,
Visitors will be able to stop by the Old Courthouse in Downtown St. Louis Wednesdays at lunchtime for traditional holiday music in the Rotunda, which will be beautifully adorned with authentic Victorian decorations.  The free concerts will be held from to on Wednesday, Dec. 5, Dec. 12 and Dec. 19.  Feel free to bring your own lunch and enjoy the performance.

Dec. 6 – 9, Holiday Rooms in Bloom, Historic Samuel Cupples House on the campus of Saint Louis University
Once again St. Louis' premiere florists have created radiant arrangements that reflect the beauty of Samuel Cupples House and celebrate the beauty of the holiday season.  Stop by the Rooms in Bloom displays from Thursday, Dec. 6, Friday, Dec. 7, Saturday, Dec. 8 or Sunday, Dec. 9.  Cupples House is located on the John F. Connelly Mall next to the Pius XII Memorial Library.  It is one block west of Grand and one block south of Lindell.  For more details, visit the cupples.slu.edu web site or call (314) 977-2666.


Dec. 8 – Community Mediation Program, St. Louis Mennonite Fellowship,

The Community Mediation Program within St. Louis is hosting a four-hour session on Saturday, Dec. 8 for individuals who might be interested in becoming a volunteer mediator.  The goal is to inform attendees what mediation is and how they might help resolve neighborhood conflicts within the St. Louis community.  The session will take place from to at St. Louis Mennonite Fellowship located at Chippewa and Giles.  For more information, call (314) 533-3500 or email mediatestl@yahoo.com.

Dec. 8 – BackStoppers Holiday Trivia Night, Four Seas Banquet Center,
The BackStoppers organization will hold a Holiday Trivia Night on Saturday, Dec. 8 at the Four Seas Banquet Center located at 1910 Serbian Drive in the McKinley Heights neighborhood.  Doors will open at and trivia will begin at Cost is $20 per person / table of 8.  All proceeds will benefit BackStoppers.  To reserve a table, visit the BackStoppers.org web site or call Dave at (314) 267-9659.

Dec. 8 – Inaugural Ugly Sweater Run, Tower Grove Park,
The Living Well Foundation will present its Inaugural Ugly Sweater Run 5K and Virtual Fun Run on Saturday, Dec. 8 at in Tower Grove Park.  Awards will be given to the top male and female finishers overall as well as the participant wearing the ugliest sweater.  Cost is $35 per person.  Unable to attend?  Participate virtually.  Cost for the virtual run is $20 per person.  For all the particulars, visit the LivingWellVillage.org web site or call (636) 674-5014.


Save the Date
Dec. 8 – Downtown Dutchtown Shop Hop, various locations
Dec. 8 – Artropy Craft Show, Regional Arts Commission, 10 a.m.
Dec. 8 – Grinchmas, MoKaBe's, 9 a.m.
Dec. 8 – Season of Love:  A Holiday Musical, Harris-Stowe State University, 7 p.m.
Dec. 8 – Peter & Paul Community Services Holiday Market, Blank Space, 2 p.m.
Dec. 8 – 1772 St. Louis Holiday, Old Courthouse, Noon
Dec. 8 & 9 – Carondelet Pottery Studio Holiday Sale, 10 a.m.
Dec. 9 – Celebrate Chanukah Traditions, Missouri Botanical Garden, Noon
Dec. 9 – Lafayette Square Holiday Parlor Tour, Lafayette & Mississippi, 10 a.m.
Dec. 9 – Central Library Grand Re-Opening, Downtown, 1 p.m.


Promoting Your Neighborhood Activities
Is there a neighborhood event on the schedule that you would like noted in the
Spotlight
? If so, you may email the information about it to me at 
rothe@stlouis-mo.gov
 or to Cathy Smentkowski at 
smentkowskic@stlouis-mo.gov
 for consideration. You may also post it on the City's 
Calendar of Events
 on the City's web site: 
http://stlouis-mo.gov.
 The link to submit an event is on the home page. The listing is free. I encourage you to take advantage of this free way to promote your event.
Tax Assistance Volunteers Needed
The Gateway EITC Community Coalition offers free Earned Income Tax Credit preparation and education to area residents from late January through April 15 at various locations.  Training for the tax assistance volunteers will take place during January at various times and locations throughout the St. Louis area.  No tax assistance experience is required to help, but you must register for the training classes in advance. To learn more, call (314) 539-4062 or visit the gatewayeitc.org web site.
Eddie Roth
Director of PublicSafety
City of St. Louis
Department:


Department of Public Safety