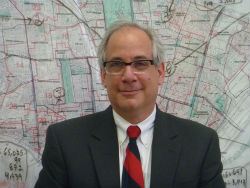 Keeping Cool This Summer 
As we all know, St. Louis summers are hot.  We've already hit record setting temperatures this year, and for some individuals that means concern about home cooling utility bills.  There are steps you can take to beat the heat, for example, drink plenty of cool water, dress in loose fitting, lightweight clothing, limit activity in the middle of the day when temperatures are hottest, and when indoors use an air conditioner if possible.  If someone you know needs help with utility bills during the summer months, there are several programs that may be contacted to see if he or she qualifies for assistance, but you must act quickly. 
*  May 31st is the application deadline for Low Income Home Energy Assistance Program through the Urban League of Metropolitan St. Louis.  Call (314) 615-3640 or visit http://www.usltl.org/ .
*  May 31st is the application deadline for electric bill assistance through the Community Action Agency of St. Louis County/City Services.  Call (314) 269-5210.
*  Applications will be taken from June 1st – June 15th only for Special Utility Assistance through the City of St. Louis Department of Human Services.  Call (314) 612-5918 for an application and additional information.
*  After June 1st, contact Cool Down St. Louis at http://www.cooldownstlouis.org/ or call (314) 241-7668 for additional utility assistance resource information.
I encourage you to take some time now to make your plan for the hot weather ahead.
School's Out Café
Do you know children in your neighborhood that need meals this summer?  School's Out Café, the Summer Food Service Program sponsored by the City of St. Louis Department of Human Services will run from June 4 to August 10.  Young persons 18 years of age and under may enjoy free breakfast and/or lunch at more than 100 sites within the metropolitan St. Louis area.  The program was created to ensure that children in lower-income areas could continue to receive nutritious meals during the long school vacation, when they do not have access to the National School Lunch or School Breakfast Programs.  To become a food distribution site or to find a location in your area, contact the Department of Human Services, Youth and Family Services at (314) 657-1695.
Upcoming Events
June 1 – Live on the Rocks, North Riverfront Park
Bring your lawn chairs and come out to North Riverfront Park on Riverview Drive this Friday for Reggae Live on the Rocks.  From 6 p.m. to Midnight enjoy non-stop reggae music and other fun activities for the entire family.
June 1 - A Midsummer Night's Dream - Shakespeare in the Park, Tower GrovePark
Everyone is invited to join Stone Soup Shakespeare as they bring you Shakespeare's classic comedy "A Midsummer Night's Dream."  This free performance will be presented under the setting sun with actors surrounding the audience.  Come be a part of a story of love, mischief, marriage and comic mayhem.  You are encouraged to bring a picnic and your own blanket or lawn chairs if you like.  The event will run from 7 p.m. to 8:45 p.m. at the Wading Pool Pavilion in Tower Grove Park.
June 1 & 2 – Thurman Loop Fest
The family-friendly 2012 Thurman Loop Fest – a Music, Arts & BBQ Festival – will be held this Friday and Saturday at the intersection of Shenandoah and Thurman Avenue in the historic Shaw neighborhood.  Fun activities will include live music, a BBQ competition, storytelling, puppet shows, face painting, art, crafts, food and more!  The festival will run from 5 p.m. to 10 p.m. on Friday and 10 a.m. to 10 p.m. on Saturday.  For all the particulars, visit http://www.thurmanloopfest.com/ .
June 2 – North City Farmers' Market Opening Day, Crown Square
Your options to shop for locally grown fruit and vegetables will increase on Saturday with Opening Day of the North City Farmers' Market on Crown Square, located at 14th Street and St. Louis Avenue, across from Crown Candy Kitchen in the Old North St. Louis neighborhood.  Enjoy live music, cooking demonstrations, health screening and local produce.  The market will be open from 9 a.m. to Noon every Saturday from June 2 – Oct. 13.
June 2 & 3 – Lafayette Square Spring Home & Garden Tour
The 43rd Annual Lafayette Square Spring Home & Garden Tour will take place this weekend from 10 a.m. to 5 p.m. on both Saturday and Sunday.  Some of our city's most impressive Victorian homes and gardens will be on display.  Visitors may travel to a dozen homes and gardens on a free air-conditioned trolley or amble through Lafayette Park in a horse-drawn carriage.  Tour tickets are $20 the weekend of the tour.  For more information, go to http://www.lafayettesquare.org/ or call (314) 772-5724.
June 2 – Community Day to Plant Sweet Potatoes
The Sweet Potato Project program will kick off in June with classes at Julia Davis Library and with the actual planting of the first sweet potato crop on June 2nd.   Residents, potential students for the program and individuals who want to support this worthwhile project are invited to join NACDA from 9 a.m. to Noon on Saturday at the vacant lot in the 4500 block of Athlone Avenue in the O'Fallon neighborhood.  If you are interested in participating, call (314) 351-7222 or send an email to whenwedreamtogether@gmail.com.
June 2 – Tour de Plants Bicycle Tour
Interested in learning more about the local efforts to increase access to fresh, affordable food in urban neighborhoods?  Riders in the Tour de Plants Bicycle Tour will travel along Bike St. Louis routes, explore historic neighborhoods, and tour community gardens.  Be prepared to experience some of the greatest greens grown in St. Louis.  The free tour will begin at 8:30 a.m. at the Bell Demonstration Garden located at 3871 Bell Avenue in the Covenant Blu / Grand Center neighborhood.  To learn more, visit the web site at http://www.gatewaygreening.org/ .
June 2 – 2012 Volvo National Meet & Car Show, Forest Park
Volvo Club of America will host the 2012 Volvo National Meet June 1 – 3 in St. Louis.  Part of the activities will include a car show on Saturday from 10 a.m. to 3 p.m. at the Upper Muny Parking Lot in beautiful Forest Park. Help celebrate 50 years of Volvo Estates.  For more details, visit the web site at http://www.vcoa.org/ .
June 2 – Yard Sales
The 1st Annual St. Elizabeth Academy Yard Sale will take place from 8 a.m. to Noon on Saturday at SEA, located at 3401 Arsenal Street in the Tower Grove East neighborhood.  Items collected include furniture, children's toys, luggage, home décor, collectibles such as Anheuser-Busch beer steins, books, Precious Moments and more!    Cash and major credit cards will be accepted.  All proceeds will benefit student scholarships, tuition assistance and general operating expenses.  For more information, call (314) 771-5134.
The 2nd Annual BPW Neighborhood-wide Garage Sale also will take place on Saturday from 8 a.m. to Noon.  This year's starting point for great deals from independent vendors and a list of participating houses in the Benton Park West neighborhood is the Clowder House parking lot at 3136-38 Gravois.  If you would like more information, call (314) 771-0803.
June 2 – National Trails (Work) Day on the Riverfront Trail
National Trails (Work) Day will be observed on June 2.  In honor of the occasion, volunteers of all ages are invited to help "green" one of The Confluence's great trails on that day.  Volunteers will gather at the Mary Meachum Freedom Crossing Visitor Center at 28 East Prairie Avenue in the Near North Riverfront neighborhood at 9 a.m. on Saturday, then take to the trail to remove invasive species and put in native plants.  Tools and gloves will be provided.  If you are interested in participating, register by visiting http://www.confluencegreenway.org/ and clicking on the Events tab.  
June 2 – Saturdays in the Plaza, Soulard Market
Want to spice things up?  Learn to prepare your very own fresh, simple and easy homemade salsa using fresh fruit, vegetables, and spices available at Soulard Farmers Market.  The free Culinary Institute cooking demonstration will take place at Soulard Market Plaza from 10 a.m. to Noon on Saturday.  To learn more, visit http://www.soulardmarketstl.com/ .
June 2 – Free Concerts
The Arts Council of Lafayette Square will kick off its 30th annual season of free concerts with the Ralph Butler Band on Saturday from 6 – 9 p.m. in Lafayette Park, Lafayette and Mississippi.
The 2012 Budweiser Benton Park Concert Season will begin on June 2 with the Blues in Benton Park Concert from 5 – 7 p.m. in Benton Park, Jefferson and Arsenal.
June 2 – Immaculate Heart of Mary Parish Picnic
The 2012 Immaculate Heart of Mary Parish Picnic will take place this Saturday from 9 a.m. to 10 p.m. at 4092 Blow Street in the Boulevard Heights neighborhood.  The fun activities will include the IHM Parade, live bands, booths, carnival rides, bingo, raffles, food & drink, and a fireworks show.  Questions?  Call (314) 481-7543.
June 2 – Fun Fair at Franz Park
The Franz Park Community Association (in the Dogtown neighborhood) will be hosting its 5th Annual Family Fun Fair in Franz Park (Mitchell and Prather Avenue) on Saturday, June 2.  Starting at 6 p.m., enjoy live music by Bob Case and Steve Vogel, youth activities and snacks, then at dusk watch "Happy Feet 2" on the big screen under the stars.  Grab a blanket and your neighbors and spend the evening in one of the City's great parks.
June 3 – Bob Kuban Band in Concert, Carondelet Park
The Carondelet Community Betterment Federation will be hosting free concerts all summer long in the beautiful parks in St. Louis.  Bring your chairs, blankets, friends and neighbors and have fun while listening to live music.  The Bob Kuban Band will be in concert on Sunday from 6 – 8 p.m. at the Boathouse Pavilion in Carondelet Park, Loughborough Avenue and Grand Drive in the Holly Hills neighborhood.
Save the Date
June 7 - 10 - 2012 Visa Championships USA Gymnastics Nationals, Chaifetz Arena
June 8 – Dred & Harriet Scott Statue Dedication, Old Courthouse
June 8 – Food Truck Friday, Tower Grove Park
June 9 - St. Louis Uncorked, Soldiers' Memorial Plaza
June 9 – Live Music at the Plaza, Soulard Market
June 10 - Deutschmeister Band in Concert, Carondelet Park
June 10 - St. Joseph Annual Spring Picnic, St. Joseph Croation Church
Promoting Your Neighborhood Activities
Is there a neighborhood event on the schedule that you would like noted in the Spotlight? If so, you may email the information about it to me at rothe@stlouiscity.com or to Cathy Smentkowski at smentkowskic@stlouiscity.com for consideration. You may also post it on the City's Calendar of Events on the City's web site: http://stlouis-mo.gov . The link to submit an event is on the home page. The listing is free. I encourage you to take advantage of this free way to promote your event.
Calling All Kid Chefs
In closing, I want to pass along some information from Let's Move!, the comprehensive initiative, launched by First Lady Michelle Obama, dedicated to solving the problem of obesity, so that children born today will grow up healthier and able to pursue their dreams.  Children ages 8 – 12 are invited to get creative in the kitchen and submit an original recipe for a lunch that is nutritious and delicious.  All entrants have the chance to win a trip to Washington, D.C., and the opportunity to be invited to attend a Kids' "State Dinner" at the White House in August, where a selection of the winning healthy recipes will be served.  Entries should represent each of the food groups, either in one dish or as parts of a lunch meal, including fruit, veggies, whole grains, protein, and low-fat dairy foods.  The deadline to submit a recipe is June 17.  For more information, go online at http://recipechallenge.epicurious.com/.
Eddie Roth
Director of Public Safety
City of St. Louis
Department:


Department of Public Safety