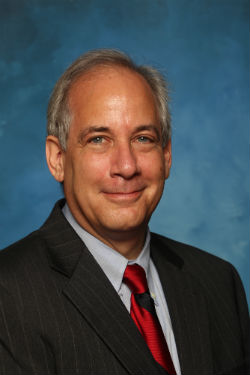 Neighborhood Forums
I want to begin this week's Spotlight by passing along some information from the St. Louis Board of Police Commissioners. The Board will hold three neighborhood forums to allow citizens the opportunity to provide input for the selection of the City of St. Louis' next police chief. What qualities do you believe the next leader of the police department should possess? Commissioners and other Department representatives will be in attendance at the forums scheduled for:
Wednesday, Nov. 7, Harris-Stowe State University, 3026 Laclede Avenue,
Thursday, Nov. 8, Grbic Banquet Center, 4071 Keokuk,
Tuesday, Nov. 13, Omega Center, 3900 Goodfellow,
Each forum will last 90 minutes. I encourage you to attend one of these neighborhood forums.
Upcoming Events
Nov. 2 – Dutch Oven Cooking Chow Down, Visitor Center in Forest Park,
If you have ever wanted to learn the ins and outs of Dutch oven cooking, then you will not want to miss the free Dutch Oven Cooking Chow Down this Friday from to at the Dennis & Judith Jones Visitor Center in Forest Park.  This great outdoor activity will get you outside while learning a new and priceless skill.  To learn more, call (314) 877-1309 or visit mdc.mo.gov/.  


Nov. 2 & 3 – Play the Game of LIFE on Cherokee Street,

Everyone is invited to play the Game of LIFE on Cherokee Street this Friday and Saturday.  Cherokee will be turned into a real life board game and visitors will be the game pieces.  Start at the Cherokee Indian statue at Cherokee and Jefferson.  Guides will be available from on Friday and to on Saturday.  The Game will feature special events themed around life on Cherokee Street, including interactive games at select locations.  You may be able to win special prizes and offers while exploring this historic neighborhood.


Nov. 3 – Great Candy Exchange, Delta Dental Health Theatre,

Area children, families and school groups are invited to Delta Dental Health Theatre's Great Candy Exchange this Saturday, from to at 727 N. 1st Street in Downtown St. Louis.  Trade in your unopened, packaged Halloween candy for chances to win prizes that encourage active play, including an Xbox 360 Kinect.  The event will also feature interactive games, face painting, balloon art, a juggling show, and the chance to meet the Tooth Fairy and Tooth Wizard characters.  The event is free.  To learn more, call (314) 241-7391 or visit ddhtstl.org.


Nov. 3 – Community Action Fair, Missouri History Museum,

The Missouri History Museum will be the site for the free Community Action Fair this Saturday from to  Visitors will be able to take in lectures, see demonstrations, and learn about organizations that work on issues of food justice.There will also be a talk by culinary historian Michael Twitty.  Visit mohistory.org for scheduling details.

Nov. 3 – Compton Hill Water Tower Open to the Public, Grand & Russell,

The Compton Hill Water Tower is open to the public on the first Saturday of each month from April to November.  This will be your last Saturday of 2012 to climb the 198 stairs to the top and enjoy the spectacular 360-degree view of the metropolitan St. Louis area.  Admission is $5 for adults; $3 for children 6 to 12, and children 5 and under are free.  Questions?  Call (314) 552-9000.

Nov. 3 – November Family Day, World Chess Hall of Fame,

November Family Day at the World Chess Hall of Fame, located at 4652 Maryland Avenue in the Central West End neighborhood will be this Saturday from to  Activities will include making chess-inspired art.  The event is free but space is limited.  Please RSVP to (314) 367-9243 ext 105 to reserve a spot.

Nov. 3 & 4 – American Guild of Organists Lecture & Concert

Louis Vierne (1870-1937) was the celebrated organist of Notre Dame Cathedral, Paris.  French musicologist Bridgette de Leersnyder and her husband, concert organist Jean Galard, will explore Vierne's life in history and music with a lecture on Saturday, Nov. 3 and a concert on Sunday, Nov. 4.

The lecture will begin at on the campus of Webster University.  The concert will begin at at Christ Church Cathedral-Episcopal, 1210 Locust Street in Downtown St. Louis.  For more information, visit the American Guild of Organists St. Louis Chapter's web site at agostlouis.org.
Nov. 3 & 4 – Craft Out Loud!, New City School,

Back by popular demand, the Craft Out Loud! art fair will be this Saturday and Sunday at New City School, located at 5209 Waterman in the trendy Central West End neighborhood.  The show will feature the work of hand-selected award-winning local artists in the categories of jewelry, fiber, glass, painting, photography, mixed media and more.  Admission is $5.  The show will run from to both days. Need more information?  Call (314) 898-2583.


Nov. 4 - Veterans Day Concert, Second Presbyterian Church,

A Veterans Day Concert will be held at Second Presbyterian Church from on Sunday.  The free concert will feature choir and chamber orchestra music, readings, and patriotic hymns with audience participation.   The church is located at 4501 Westminster Place in the Central West End neighborhood.  To learn more, visit art-stl.com.

Nov. 4 – PurpleLight Vigil for Hope, Kiener Plaza,

The PurpleLight Vigil for Hope will take place at on Sunday, Nov. 4 in Kiener Plaza, 600 Market Street in exciting Downtown St. Louis.  The vigil will be a time to honor loved ones fighting pancreatic cancer and those who have lost the fight.  The St. Louis community is invited to come together to gain both comfort and encouragement by recognizing family and friends of those touched by pancreatic cancer.

Nov. 6 – Election Day,
As the election approaches, it's important to make sure you will be prepared on Election Day. To verify your polling place, to review a sample ballot and to learn the latest voting-related information, visit the web site at stlelections.com or call (314) 622-4336.
Nov. 7 – Public Hearing, 1520 Market Street,

The Planning Commission will hold a public hearing at on Wednesday, Nov. 7 at 1520 Market Street regarding the City's Draft Sustainability Plan.  Written comments will be accepted on the City's Plan through Nov. 14 on the Sustainability Plan Comment Form.  Once the Planning Commission adopts the Sustainability Plan it will become an official City document.  To review the draft plan, visit the City's web site at stlouis-mo.gov and type in sustainability plan in the search box on the home page to find the link to the appropriate page.


Nov. 8 – 19 - 21st Annual Whitaker St. Louis International Film Festival, various venues

The 21st Annual Whitaker St. Louis International Film Festival (SLIFF) will be held Nov. 8 – 19.  SLIFF will screen more than 400 films:  110 narrative features, 73 documentary features, and 226 shorts.  This year's festival has a record 209 programs, with 50 countries represented.  SLIFF's primary venues will be the following theatres:  Hi-Pointe Theatre, Plaza Frontenac Cinema, Tivioli Theatre, Brown Hall Auditorium on the campus of Washington University, Webster Hall's Moore Auditorium on the campus of Webster University, and Wildey Theatre in Edwardsville, IL.  For a list of all the screenings, visit the cinemastlouis.org web site.


Nov. 9 – 11 – St. Louis Startup Weekend, T-REx,

Ever wonder what it takes to be an entrepreneur?  Register for the next St. Louis Startup Weekend which will take place Nov. 9 – 11.  This 54-hour event is designed to provide superior experiential education for technical and non-technical entrepreneurs. For all the event details, visit stlouis.startupweekend.org.


Nov. 10 – Annual Veterans Day Parade & Celebration, Soldiers' Memorial,
Everyone is invited to join in honoring our Veterans on Saturday, Nov. 10 at the 29th Annual Veterans Day Observance, which will include a ceremony at , the parade and Massing of the Colors at , followed by activities in the Family Fun area. Visitors will be able to enjoy patriotic music, view military displays, obtain information at the job fair and more. Questions?  Call the City's Special Events Office at (314) 589-6613.
Nov. 10 – Gateway Cupcake 5K Run & Walk, Forest Park,


THF Realty will present the Gateway Cupcake 5K Run on Saturday, Nov. 10 at Central Field in beautiful Forest Park.  The competition will set up the classic battle between those who are speedy runners and those who are speedy eaters.  The race will begin at  Registration is $35.  Proceeds will benefit Lift For Life Academy.  For all the details about the day's activities, visit the bigshark.com web site.
Save the Date
Nov. 10 – The Blessing Basket Project Annual Warehouse Sale,
Nov. 10 – LPUMC Turkey Dinner and Bazaar,
Nov. 11 – 12th Annual Sweat 4 Pets 5K/10K Run, Tower Grove Park,
Nov. 11 – St. Stanislaus Kostka Fall Festival,
Nov. 11 – Annual TurkeyFest, St. Vincent DePaul Parish,
Nov. 11 – Radio-style Play, Old Courthouse,
Tip of the Hat
A "tip of the hat" to the Lafayette Square neighborhood on being named one of our nation's 12 "prettiest painted places" by The Paint Quality Institute. The competition drew nearly 200 colorful nominees from 48 states and the District of Columbia. To learn more, visit the web site at http://blog.paintquality.com/ppp/.
Promoting Your Neighborhood Activities
Is there a neighborhood event on the schedule that you would like noted in the
Spotlight
? If so, you may email the information about it to me at 
rothe@stlouis-mo.gov
 or to Cathy Smentkowski at 
smentkowskic@stlouis-mo.gov
 for consideration. You may also post it on the City's 
Calendar of Events
 on the City's web site: 
http://stlouis-mo.gov.
 The link to submit an event is on the home page. The listing is free. I encourage you to take advantage of this free way to promote your event.
Arch Grants Accepting Applications for Next Round of Awards
Arch Grants is currently accepting applications from for-profit startups and entrepreneurs from any industry for its next round of $50,000 grant awards. Twenty winners will each receive $50,000 in non-dilutive cash. In addition, winners will receive pro bono services from top tier companies in the St. Louis region:accounting, marketing, legal, IT and more. Arch Grants is looking for innovative, high growth, early stage ventures that are currently in St. Louis or willing to move their headquarters to St. Louis. Interested? Your one-page online application must be submitted to Arch Grants by Jan. 1, 2013. Visit the archgrants.org web site to learn more.
Eddie Roth
Director of PublicSafety
City of St. Louis
Department:


Department of Public Safety