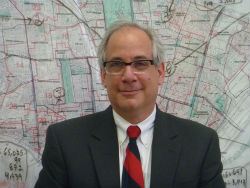 Open Streets
In this week's Spotlight, I want to begin by joining Mayor Francis G. Slay in encouraging all of you to come out and enjoy Open Streets 2012 on Saturday, June 30 from 9 a.m. to 1 p.m. This will be the third year for the popular event which closes off several miles of City roads to automobiles but keeps them open to pedestrians and cyclists. Participants will be able to wind through the Holly Hills, Southampton, and Southwest Garden neighborhoods, stopping at different activity hubs along the route. The activity hubs will offer free wellness instruction, yoga in the street, basketball hoops and more for adults and kids of all ages. You may learn more about Open Streets 2012 at http://stlouis-mo.gov/government/departments/mayor/initiatives/open-streets/ .
Upcoming Events
June 21 – 24 – St. Lou Fringe Festival, Midtown
The first-ever St. Lou Fringe Festival will take place from Thursday through the weekend on the fringes of Grand Center and in the Locust Business District. The Festival will include a wide variety of cutting-edge performances including music, comedy, theatre and dance. Start at Fringeland at 3141 Locust Street to buy a button for $5, then pick up a map and performance schedule. Buy tickets to the shows you want to see. The Festival starts at 3 p.m. on Thursday and Friday and at 10 a.m. on Saturday and Sunday. For a complete schedule of performances, visit the web site at http://www.stlfringe.com/ .
Thursday nights through July 19 - 2012 Whitaker Urban Evening Series, St. Louis PlacePark
Grace Hill is inviting everyone to enjoy the Whitaker Urban Evening Series at St. Louis Place Park every Thursday evening through July 19. The concerts and activities for the children begin at 7 p.m. and end at 9 p.m. "Griffin and the Gargoyles" will perform this Thursday, June 21. Food vendors will be on site for your convenience. Bring your family and enjoy this fun, outdoor event in the St. Louis Place neighborhood.
June 23 – Free Outdoor Movie, Lafayette Park
If you enjoy watching movies under the stars, then head to Lafayette Park, located at Lafayette and Mississippi Avenues, this Saturday for a screening of "The Princess Bride." The movie will begin at 8:30 p.m. near the Gazebo, but there will be fun, family-oriented activities and entertainment starting at 7 p.m. For details, go to the web site at http://www.lafayettesquare.org/ .
June 22- Grub and Groove, Francis Park
The St. Louis Hills Young Ambassadors and Innovative Roofing will present Grub and Groove this Friday in Francis Park, located at Donovan and Eichelberger in the scenic St. Louis Hills neighborhood. Stop by from 5 to 10 p.m. to hear music by "Well Hungarians" and "Fanfare." Food and beverages will be available for sale. Enjoy this great free outdoor concert with your family and friends. For more details, visit http://www.grubandgroovestl.com/ .
June 23 – Susan G. Komen St. Louis Race for the Cure, Soldiers' Memorial Plaza
The 14th Annual Susan G. Komen St. Louis Race for the Cure, locally presented by Wells Fargo Advisors, will take place this Saturday. The race will begin at 8:30 a.m. from 13th and Olive and end at 15th and Market in beautiful Downtown St. Louis. The event raises funds for the local fight against breast cancer, celebrates breast cancer survivorship and honors those who have lost their battle with the disease. Approximately 75% of the net money raised stays in St.  Louis. Log on to http://www.komenstlouis.org to register and learn more.
June 23 & 24 – St. Louis Gay Pride Festival 2012, Tower Grove Park
Pride St. Louis, Inc., in partnership with Bud Light, Lumiére Place and River City Casino and Vital Voice Omnimedia will present the 33rd Annual Pride Festival in Historic Tower Grove Park this Saturday and Sunday from 11 a.m. to 8 p.m. both days. Of special note are the Commitment Ceremony which will take place at 3 p.m. on Saturday, and the Pride Parade which will step off at Noon from South Grand and Utah Place, travel north on Grand and end at Magnolia Avenue. For complete details, visit the web site at http://www.pridestl.org .
June 23 & 24 – 12the Annual Pond-O-Raman Tour, various locations
The members of the St. Louis Water Gardening Society are once again opening up their ponds and gardens this weekend for the 12the Annual Pond-O-Raman Tour. This unique tour will feature 43 fantastic gardens and ponds, from 9 a.m. to 5 p.m. on both days. Cost is $15. For information, call (314) 995-2988 or visit http://www.saintlouiswatergardeningsocieity.org .
June 23 – Soul Garden Tour "Art in the Garden," Soul Station
The Soul Garden Tour "Art in the Garden" will take place on Saturday. Participants will have the opportunity to visit private gardens, the Community Garden, and local parks on a self-guided tour from 9 a.m. to 3 p.m. Start at Soul Station, located at 1911 S. 12the Street. Tickets will cost $15 per person day of event. Go to http://www.soulard.org for more details.
June 24 – Sustainable Backyard Tour, various locations
The 2ND Annual Sustainable Backyard Tour is set for this Sunday from 11 a.m. to 4 p.m. This self-guided free tour will open the gates to private yards and gardens so that attendees may learn how to convert lawn areas into something more useful. Tour sites will showcase a range of green living practices, including composting, recycling, organic gardening, chicken and beekeeping and more. To register for the tour and to learn more, visit the web site at http://www.sustainablebackyardtour.com or call (314) 351-2000.
June 24 – Trailer'S Bridge Birthday Bash and Bicycle Ride, Old Chain of Rocks Bridge
This Sunday, celebrate the 83rd birthday of the Old Chain of Rocks Bridge at Trailer'S Bridge Birthday Bash and Bicycle Ride. Cyclists will have a choice of a 23-, 30-, 49- or 62-mile ride in scenic Madison County, IL. The terrain is flat to rolling but no big hills. After the ride, return to the bridge for the Birthday Bash which will feature – while they last – cake, ice cream and beverages. Registration will take place from 8:30 a.m. to 10 a.m. on the bridge at 10950 Riverside Drive. Cost is $8 for members, $13 for non-members and $3 for children. Questions? Visit http://www.trailnet.org .
June 24 – Linden Live Concert, Linden Park
Pack a picnic supper this Sunday evening and invite your family, friends and neighbors to join you for a great summer evening of music and relaxation at the Linden Live Concert in Linden Park, corner of Jamison and Period. The group "Swagger" will perform from 6 – 8 p.m. Murray'S Shaved Ice will be there to serve their cool summertime specialty and face painting will be available for the little ones.
June 24 – "Sonic Safari" Concert, Union Memorial United Methodist Church
Experience the exciting "Songs of Africa Ensemble" live as they present, "Sonic Safari," a concert of music in African languages from a diverse selection of African cultures. Learn how to say hello in Swahili, learn a few dance moves and learn about an instrument called the "d." Suggested donation is $15; children under 12 are free. The church, located at 1141 Belt Avenue, is raising funds for its free meal program. Need more information? Call (314) 652-6800.
June 24 – Bocce Tournament, The Hill
Italia America Bocce Club of St. Louis will be the place to be this Sunday if you enjoy playing or watching bocce. The Bocce Tournament will take place from Noon to 3 p.m. at the Club, located ate 2210 Marco on The Hill. Teams of four will vie for top honors. Cheer on the teams, get a bite to eat and help support The Hill Business Association. For more details, call Chris at (314) 645-2088.
June 24 – Free Concert, Carbondale Park
The Carbondale Community Betterment Federation will present the "Abbey Road Warriors" in concert on Sunday in Carbondale Park, Though and Field, by the Music Stand. The concert will run from 6 – 8 p.m. Bring your lawn chair and enjoy the free concert.
June 24 – Free Concert, Ivory Perry Park
The free Summer Concert Series in Ivory Perry Park will kick off on Sunday with a performance by the "Ralph Butler Band." Presented by Union Communion Ministries, the concerts will run from 6 to 8 p.m. Ivory Perry Park is located at 800 MN. Belt (3 blocks north of St. Louis Connecter) in the West End neighborhood. In the event of rain, the concerts will be held at Pilgrim Congregational Church, 826 MN. Union Blvd. For a complete schedule, visithttp://www.ivoryperrypark.com .
Now through June 24 – Circus Flora, Grand Center
If you haven'T been to Grand Center to see Circus Flora, this is a reminder that the last performance will be Sunday, June 24. "The Wizard Merlin & the Legends of King Arthur" playfully and delightfully explores the Arthurian world of Camelot in a warm, rich and magical production. For remaining dates and times of performances, visit the web site athttp://www.circusflora.org .
June 27 – Soul Market Master Plan Open House, 9the Street Abbey
The City of St. Louis will unveil the results of its master planning study of the historic Soul Market and Park during an Open House on Wednesday, June 27. The event will be held from 5 – 7 p.m. at the 9the Street Abbey, located at 1808 South 9the Street in the quaint Soul neighborhood. After the presentation, representatives from the City and the team that prepared the recommendations will be available to answer questions. Soul Market is not only a gem in our city, but it is the oldest market west of the Mississippi River.
Save the Date
June 29 – St. Louis Arts Project Conference, Contemporary Art Museum
June 30 – Mackinaw Days, Southampton Neighborhood
June 30 – Top Chef Tour 2012, Soul Market
June 30 – Concert in the Courtyard, Contemporary Art Museum
June 30 – Free Concert, Lafayette Park
July 1 – Soho Neighborhood Association'S Garden Tour
July 1 – Sunday Serenades by Compton Heights Concert Band, Francis Park
July 4 – Fair Saint Louis, Under the Gateway Arch
Promoting Your Neighborhood Activities
Is there a neighborhood event on the schedule that you would like noted in the Spotlight? If so, you may e-mail the information about it to me at rothe@stlouiscity.com or to Cathy Sent at smentkowskic@stlouiscity.com for consideration. You may also post it on the City'S Calendar of Events on the City'S web site: http://stlouis-mo.gov . The link to submit an event is on the home page. The listing is free. I encourage you to take advantage of this free way to promote your event.
Victim Support Volunteer Program
In closing, I want to pass along to you some information from the Circuit Attorney'S Office. Kathleen Total, the Circuit Attorney'S Victim Services Executive Director, will present on the aftermath and impact of crime on victims, crime victims' rights, communicating with victims of crime, and resource connections in the community. The Victim Support Volunteer Program will be held on Saturday, June 30 in the Carpathian Courthouse, 1114 Market Street in Downtown St. Louis. Residents participating in the Neighborhood Ownership Model are encouraged to attend. If you are interested, you must pre-register before June 25. For more information, contact Rachel Smith at (314) 622-4941.
Eddie Roth
Director of Public Safety
City of St. Louis
Department:


Department of Public Safety