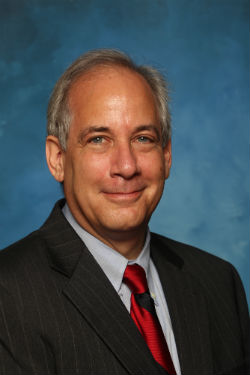 National Red Ribbon Week
National Red Ribbon Week will be observed Oct. 23 – 31. The Red Ribbon campaign was started when drug traffickers in Mexico City kidnapped and murdered U.S. Drug Enforcement Administration Special Agent Enrique "Kiki" Camarena in 1985. By wearing a red ribbon during the last week of October Americans can demonstrate their ardent opposition to drugs and pay homage not only to Special Agent Camarena, but to all men and women who have made the ultimate sacrifice in support of our nation's struggle against drug trafficking and abuse. I encourage you to join the effort to help keep children, families and neighborhoods safe, healthy and drug-free.To learn more, visit the getsmartaboutdrugs.com web site.
Upcoming Events
Oct. 19 & 20 – Thurman Loop OktoberFest, Thurman & Shenandoah,
Celebrate Oktoberfest in the Historic Shaw neighborhood this Friday from to and Saturday from to at Thurman and Shenandoah. Enjoy artists, crafters, storytelling, puppet shows, music, fine food, great beers and more. Admission is free. To learn more, visit the web site atthurmanloopoktoberfest.com.
Oct. 20 – Opening of New Great Rivers Greenway Trail, Porter Park,
Everyone is invited to commemorate the newest Great Rivers Greenway trail extension in St. LouisCity with the St. Vincent Celebration. The all-day neighborhood event will include opening of the trail which runs north from Delmar and DeBaliviere through Porter Park and then west to Skinker and Etzel, as well as a groundbreaking for a new extension. Other neighborhood events will include a farmer's market, a neighborhood yard sale, a jazz festival and dedications of public art work. The festivities will begin at at the south end of Porter Park on Delmar. For more information, visit grgstl.org or call (314) 436-7009.
Oct. 20 – Harvest Fair, Bell Demonstration Garden,
Gateway Greening is inviting everyone to stop by the Bell Demonstration Garden on Saturday from to to celebrate the harvest season with fellow community gardeners and volunteers. Enjoy live music, sweet potato harvesting, stamp making, food presentations, a raffle and more. The event is free and open to the public. The Garden is located at 3871 Bell Avenue in the Covenant Blu / GrandCenter neighborhood. For more information, call (314) 588-9600 ext. 104.
Oct. 20 – 2nd Annual Soulard Chili Festival, Lift for LifeAcademy,
The 2nd Annual Soulard Chili Festival will take place on Saturday from to at Lift for LifeAcademy, 1731 S. Broadway. This one-day, outdoor, rain or shine, festival will feature music and entertainment, chili vendors, chili judging, a Kid-Zone, beer and wine garden, and fun for the whole family. Taste of Chili passes will be $12 at the event. Taste of Beer/Wine and Chili passes will be $20 at the event. Proceeds will benefit the Academy. For more details, visit the liftforlifeacademy.org website.
Oct. 21 – Pets in the Neighborhood, Charlotte's Hall,
Alderwoman Dionne Flowers and Operation SPOT are hosting the Pets in the Neighborhood event this Sunday from to at Charlotte's Hall, 8709 Riverview Blvd. in the North Point neighborhood. OpSPOT's Spay/Neuter Waggin' will be on site. Sign your pet up for a low-cost spay/neuter appointment. Other activities will include $15 Microchips, dog house raffle, pet treats, pet grooming, pet training, pet care information and more. Questions? Call (314) 657-1486.
Oct. 21 – 2nd Annual TASK Rock 'n' Roll St. Louis Marathon & ½ Marathon, Downtown,
The 2nd Annual TASK Rock 'n' Roll St. Louis Marathon & ½ Marathon will step off this Sunday at from Tucker & Market in beautiful Downtown St. Louis. The 13.1 mile and 26.2 mile courses will highlight many of St. Louis' scenic neighborhoods, historic areas, and beautiful parks and tree-lined streets.
Be sure to stop by the Health & Fitness Expo that will be held in conjunction with the Marathon. More than 60 exhibitors will offer free samples, showcase the latest in running gear, sports apparel, health & nutritional information and more at America's Center, Halls 4 & 5, from Noon to 7 p.m. on Friday, Oct, 19 and from to 5 p.m. on Saturday, Oct. 20. The Expo is free and open to the public.
Oct. 21 - How St. Louis Got its Start, Old Courthouse,
As St. Louis nears its 250th birthday, how much do you know about our city's founding? Local historian J. Frederick Fausz, author of "Founding St. Louis: First City of the New West," will give a free lecture beginning at 1:30 p.m. Sunday, Oct. 21 at the Historic Old Courthouse, 11 N. Fourth Street in Downtown St. Louis. Hear fascinating stories about early St. Louis and learn about the critical importance of the French influence in the development of our great City. To learn more, call (314) 678-1511.
Now – Oct. 21, American Arts Experience, various venues
For 17 days and nights, beginning Oct. 5, the American Arts Experience – St. Louis has filled concert halls, museums, theaters, universities and outdoor spaces in the St. Louis area with dozens of performances and shows by renowned American artists and companies in disciplines ranging from symphonic music to jazz and singer-songwriters, theater by American playwrights and dance by American companies to major American visual artists.Visit the web site at americanartsstl.com for the schedule of remaining events and make plans now to be part of the American Arts Experience – St. Louis.
Oct. 26 – 2012 Livable St. Louis Conference, Newman Education Center,
Trailnet will hold its 2012 Livable St. Louis Conference on Friday, Oct. 26 from to in the Eric P. Newman Education Center on the campus of Washington University Medical School, 320 S. Euclid Avenue in the Central West End neighborhood. The conference agenda will include an impressive line-up of national and regional speakers. Sessions will focus on a diversity of community development livability topics including: how walkable, diverse neighborhoods bounce back from decline; setting a bold vision for biking in St. Louis; best practices for greening public spaces; neighborhood greenways and bus rapid transit; walk-bike-transit links; and participatory budgeting and planning for strong communities. For registration information, visit the trailnet.org web site.
Oct. 27 – SLACO's 17th Annual Neighborhoods Conference, Harris-Stowe State University,
The St. Louis Association of Community Organizations is sponsoring its annual St. Louis Neighborhood Conference from to on Saturday, Oct. 27 at the Givens Administration Building on the campus of Harris-Stowe State University, 3026 Laclede Avenue in Midtown. The conference will consist of workshops and seminars that touch on neighborhood issues such as community development, crime prevention, healthy communities, housing, neighborhood organization, safety and more. Registration cost is $25. Visit http://stlneighborhoodsconference.com/ for details. Or you may call (314) 516-6590.
 Oct. 27 – Making Strides Against Breast Cancer, Upper Muny Parking Lot in Forest Park,
The American Cancer Society Making Strides Against Breast Cancer walk is a powerful and inspiring event that unites communities to celebrate people who have battled breast cancer, raise awareness about ways to help prevent breast cancer, and raise money to find cures and support programs and services for those facing the disease. To register for the walk beginning at in Forest Park on Saturday, Oct. 27, call (314) 286-8159 or visit the American Cancer Society website at www.makingstrideswalk.org.
Save the Date
Now – Nov. 3 – The Haunting of Lemp Brewery,
Oct. 27 – Tricks & Treats on Park, Lafayette Square,
Oct. 27 – Halloween in the Central West End,
Oct. 27 – 4th Annual Great Pumpkin Carve & Glow, Moonrise Hotel,
Oct. 28 – Texas Hold'em, FiveStarSeniorCenter,
Oct. 31 – Community Trunk or Treat, TowerGroveBaptistChurch Parking Lot,
Promoting Your Neighborhood Activities
 Is there a neighborhood event on the schedule that you would like noted in the
Spotlight
? If so, you may email the information about it to me at 
rothe@stlouis-mo.gov
 or to Cathy Smentkowski at 
smentkowskic@stlouis-mo.gov
 for consideration. You may also post it on the City's 
Calendar of Events
 on the City's web site: 
http://stlouis-mo.gov.
 The link to submit an event is on the home page. The listing is free. I encourage you to take advantage of this free way to promote your event.
StartUp Connection
Thinking about starting a business or want some help to grow the one you have? StartUp Connection, the Venture Showcase and Entrepreneur Resource Fair, will be held Thursday, Oct. 25 from to at the St. Louis Science Center, 5050 Oakland Avenue in the Kings Oak neighborhood. Come see what is in our great city's future – today's startups are tomorrow's employers. For all the particulars, visit startupconnection.org.
Eddie Roth
Director of PublicSafety
City of St. Louis
Department:


Department of Public Safety