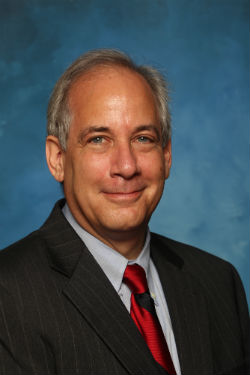 Think Toy Safety
I want to begin this week's Spotlight by passing along some toy safety information from the U.S. Consumer Product Safety Commission.  Protecting children from unsafe toys is the responsibility of everyone.  Careful toy selection and proper supervision of children at play is – and always will be – the best way to protect children from toy-related injuries.  When buying toys:
Choose toys with care.  Keep in mind the child's age, interests and skill level.
Look for quality design and construction in all toys for all ages.
Make sure that all directions or instructions are clear – to you and, when appropriate, to the child.
Plastic wrappings on toys should be discarded at once before they become deadly playthings.
Be a label reader.  Look for and heed age recommendations, such as "Not recommended for children under three."
For more information about toy dangers, visit the cpsc.gov web site.
Upcoming Events
Dec. 7 – Holiday Jazz Concert, Mingle Meal & Silent Auction, The Connection,
The Connection will be holding a Holiday Jazz Concert, Mingle Meal & Silent Auction tonight beginning at Dress up for a classy night of jazz featuring Coco Soul, Alerica Anderson and more St. Louis Jazz celebrities.  Doors will open at for the Mingle Meal & Silent Auction Bidding.The Jazz Concert will begin at Cost is $20 per person.  This is a signature fundraiser for The Connection's mission & ministries in South City including Haven Street Homeless Outreach and its Recovery Ministry partnering with Shalom House women's transitional housing.  The Connection is located at 6701 Virginia Avenue in the Carondelet neighborhood.  For more information, visit the connectingnow.org web site.
Dec. 8 & 9 – Kwanzaa Holiday Expo, Cardinal Ritter College Prep,
Everyone is invited to stop by the Kwanzaa Holiday Expo this Saturday and Sunday at Cardinal Ritter Prep College located at 701 N. Spring in the Covenant Blue / Grand Center neighborhood.  The Expo will run from to on Saturday and from to on Sunday.  Visitors will be able to buy clothing, artwork, and jewelry; get health screenings; learn about Kwanzaa; eat some great food; and see some great performances.  This is Better Family Life's 29th anniversary of sponsoring the Kwanzaa Holiday Expo.  Invite all your friends, family, neighbors, and co-workers to join you at this incredible celebration of culture and commerce.  To learn more, visit the kwanzaaholidayexpo.com web site.
Dec. 8 – Dutchtown Shop Hop, various locations, regular store hours
The Dutchtown Shop Hop will take place this Saturday.  Visitors will find carolers, great deals and more throughout Dutchtown.  For example, have your picture taken with Santa at Twice Blessed Resale Shop, stop by the Winter Faire at Urban Eats Café and Bar, sample award-winning Askinoski sipping chocolate at Maude's Market, sample candies at Merb's Candies or sip a peppermint Irish coffee at Iron Barley.  Vote for your favorite window display and visit five or more Dutchtown stores for a chance to win $50.  Invite your friends to join you for a day of fun in the exciting Dutchtown neighborhood.

Dec. 8 – Artropy Craft Show, Regional Arts Commission,
Artropy is an exceptional art and craft boutique featuring handmade goods created by more than 40 local St. Louis artists.  Shoppers at the Artropy Craft Show this Saturday will be able to browse a lovely selection of handmade art, jewelry, fashion accessories, sewn fabric wares, and much more.  The Show will run from 10 a.m. to at the Regional Arts Commission located at 6128 Delmar Boulevard in the Skinker-DeBaliviere neighborhood and will benefit Tenth Life Cat Rescue.  Admission is free.  Need more information?  Visit the artrophcraftshow.com web site.

Dec. 8 – Grinchmas, MoKaBe's,
The Grinch will be arriving on South Grand on Saturday from to at MoKaBe's Coffeehouse and Tower Grove Creamery (Grand & Arsenal).  He will be bringing his friends, the Moolah Shriners, to assist with balloon animals and face painting.  All proceeds will benefit the local Shriners Hospital for Children.  If you bring an item to donate to the hospital, you may have your picture taken with the Grinch for only $5.  Otherwise, cost is $7.  Street parking will be available as well as a free parking lot located at 3500 Hartford provided by the business district.  For more information and a full list of items to be donated to the hospital, visit the southgrand.org web site.

Dec. 8 – Season of Love:  A Holiday Musical, Harris-Stowe State University,
The St. Louis Metropolitan Police Department Choir is set to perform at the 3rd Annual Holiday Musical this Saturday at Harris-Stowe State University, 3026 Laclede Avenue, in the Henry Givens Auditorium.  The concert is free and will begin at Other performers on the program include "Satin Strings" and Trinity Community Church Choir.  Invite your family and friends to join you for an evening of musical entertainment in the Midtown neighborhood.

Dec. 8 – Peter & Paul Community Services Holiday Market, Blank Space,
Peter & Paul Community Services will be holding a Holiday Market this Saturday at Blank Space, located at 2847 Cherokee Street in the Benton Park West neighborhood.  Vendors at the event will include local artists and entrepreneurs featuring handmade items, health and wellness gifts, delectable treats and other interesting items.  The event is free to attend.  Stop by to find ideal gifts for everyone on your holiday list.  To learn more, call (314) 588-7111.

Dec. 8 – 1772 St. Louis Holiday, Old Courthouse,
The National Park Service will host a series of special Saturday programs presenting St. Louis Holiday celebrations of the past.  Each Saturday program will offer music, dancing and activities from the period.  This Saturday, see how early French residents celebrated the season in 1772.  Activities will begin at at the Old Courthouse, 11 N. 4th Street in Downtown St. Louis.  Call (314) 655-1614 for more details.

Dec. 8 & 9 – Carondelet Pottery Studio Holiday Sale,
The Carondelet Pottery Studio at 6735 Alabama in the Carondelet neighborhood will be holding a Holiday Sale from to on both this Saturday and Sunday.  Giftable items include mugs and bowls, trays and pitchers, unique porcelain pots as well as arts and crafts woodworking by Three Wolves Workshop.  For more information, visit the carondeletpottery.com web site.
Dec. 9 – Open House, Epiphany Lutheran Church,
If you've ever wondered what the inside of Epiphany Lutheran Church looks like, stop by the Open House this Sunday from Visitors will be able to learn the history of the church's stained glass windows, enjoy the melodic sounds of the church's pipe organ and more.  There also will be cookies and punch so please feel free to bring the kids along.  The church is located at 4045 Holly Hills Boulevard, by Carondelet Park in the Bevo Mill neighborhood.

Dec. 9 – Celebrate Chanukah Traditions, Missouri Botanical Garden,
The Missouri Botanical Garden will hold its annual Chanukah: Festival of Lights celebration this Sunday from to at the Garden located at 4344 Shaw Boulevard.  This will be a traditional Jewish holiday celebration that will include festive Israeli music and dance, a menorah-lighting ceremony and Chanukah merchandise provided by local vendors and the Garden Gate Shop.  For more details, visit the missouribotanicalgarden.org web site.

Dec. 9 – Lafayette Square Holiday Parlor Tour, Lafayette & Mississippi,
The 2012 Lafayette Square Holiday Parlor Tour will be this Sunday from to Ten homes will be decorated and open for viewing in one of St. Louis' most architecturally rich neighborhoods.  A free trolley will be available for transportation to each of the tour destinations.  The tour will begin at the "Park House" at the corner of Lafayette and Mississippi Avenues.  Cost is $20 per person day of tour.  For more information, call (314) 772-5724 or visit the lafayettesquare.org web site.

Dec. 9 – Central Library Grand Re-Opening, Downtown,
The Central Library at 1301 Olive Street in Downtown St. Louis has undergone a $70 million restoration and renewal that will offer 83 percent more public space in which users will enjoy a soaring, seven-story atrium; enhanced access to collections; state-of-the-art technology; a greatly expanded Youth Services area; a 250-seat auditorium and more.  The public Grand Re-Opening will be at Sunday, Dec. 9.  Invite your family to join you to explore this crown jewel of Downtown.  Questions?Call (314) 241-2288.


Now through Dec. 9, Holiday Rooms in Bloom, Historic Samuel Cupples House on the campus of Saint Louis University
Once again St. Louis' premiere florists have created radiant arrangements that reflect the beauty of Samuel Cupples House and celebrate the beauty of the holiday season.  Stop by the Rooms in Bloom displays from to Saturday, Dec. 8 or Sunday, Dec. 9. web site or call (314) 977-2666.
Save the Date
Dec. 13 – Downtown Winter Fest, various locations,
Dec. 15 – Holiday Family Festival, Regional Arts Commission,
Dec. 15 – Wild Saturdays, St. Louis Science Center,
Dec. 15 – Teens Make History, Missouri History Museum,
Dec. 16 – Family Sundays, St. Louis Art Museum,
Promoting Your Neighborhood Activities
Is there a neighborhood event on the schedule that you would like noted in the
Spotlight
? If so, you may email the information about it to me at 
rothe@stlouis-mo.gov
 or to Cathy Smentkowski at 
smentkowskic@stlouis-mo.gov
 for consideration. You may also post it on the City's 
Calendar of Events
 on the City's web site: 
http://stlouis-mo.gov.
The link to submit an event is on the home page. The listing is free. I encourage you to take advantage of this free way to promote your event.
Rally Saint Louis
Creative ideas have been pouring into Rally Saint Louis. Voting is now open to narrow down which ideas will be funded and executed.  Be sure to visit the rallystl.org web site, check out the ideas that have been submitted and vote for your favorites.
Eddie Roth
Director of PublicSafety
City of St. Louis
=
Department:


Department of Public Safety