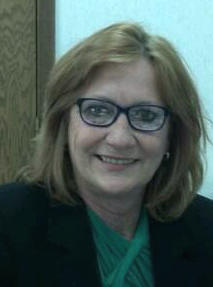 Safety Tips:  Winter Fires
I want to begin this week's Spotlight with information from the USA.gov Team.  More fires occur during the winter months than at any other time.  Fortunately, taking simple precautions can prevent most fires.  Following are a few safety tips to help ensure your safety:
Portable Heaters
Put at least three feet of empty space between the heater and everything else.
Vacuum and clean the dust and lint from all heaters.
If the cord gets hot, frayed or cracked, have the heater serviced.
Turn off portable heaters when leaving or sleeping.
Generators
A generator's exhaust contains poisonous carbon monoxide (CO), which can kill you in a matter of minutes, so never use a portable generator inside a home, garage, shed or other partially enclosed space, even if doors and windows are open.
Keep portable generators outside only, away from openings to the home, including doors, windows, and vents.
Install CO alarms with battery backup in the home outside each sleeping area.
Always refuel the generator outdoors and away from any ignition sources.
Candles
Place candles in sturdy, fireproof candleholders where they cannot be knocked over.
Make sure all candles are out before going to bed or leaving the house.
For more safety tips, visit the USA.gov web site.  
Zoo Job Fair
The St. Louis Zoo will host a job fair on Saturday, Jan. 19 from 9 a.m. to Noon in The Living World at the North Entrance for those interested in part-time spring, summer and fall employment at the Zoo.  Positions included engineers and conductors for the Zooline Railroad, catering and food service personnel, groundskeepers, gardeners, gift shop attendants, parking lot attendants and more.  Flexible weekday and weekend positions are available for students age 15 (work permit required at time of hire) and above, retirees, and anyone seeking a seasonal job.  For more information, call (314) 781-0900, ext. 4816 or visit the stlzoo.org/jobs web site.
Upcoming Events
Jan. 19 -- Sunrise Rev. Dr. Martin Luther King Jr. Freedom Celebration, St. Louis Art Museum, 8:30 a.m.
The St. Louis Art Museum is inviting everyone to attend its annual Rev. Dr. Martin Luther King Sunrise Freedom Celebration at on Saturday, Jan. 19 in the museum's Grigg Gallery 236.  This year's program will celebrate Dr. King's dream for educational, economic, and social equality while remembering his vision for communities filled with peace and harmony.  Doors will open and beverage and Danish will be served from to The event is free, but seating is limited.  First come, first served.  For more details, visit the slam.org web site.
Jan. 19 – Ribbon Cutting, O'Fallon Park Recreation Complex, Noon
The City of St. Louis Dept. of Parks, Recreation & Forestry and the YMCA of Greater St. Louis will celebrate the opening of the O'Fallon Park Recreation Complex with an official Ribbon Cutting Ceremony this Saturday, from Noon to 12:30 p.m.  Tours of the facility will be available following the ceremony.  The RecPlex will officially open to the public on Monday, Jan. 21.
Jan. 19 – 8th Annual Loop Ice Carnival, 5900-6700 Delmar, 11 a.m.
This family-friendly street fest on Delmar Boulevard (from the 5900 block to the 6700 block) includes ice slides, ice sculptures in front of businesses, games, human dogsled races and more.  The Loop Ice Carnival is free and open to the public; cash is required for food, drink and activities.  Stop by from 11 a.m. to 8 p.m. on Saturday and enjoy the fun.  For more information, go to the visittheloop.com web site.
Jan. 19 – Mardi Gras Family Winter Carnival, Soulard Market Park, 11 a.m.
Celebrate the Mardi Gras Season by stopping by the Fifth Third Bank SSM Cardinal Glennon Family Winter Carnival this Saturday.  The fun begins at 11 a.m. in Soulard Market Park at 8th and Lafayette in the Soulard neighborhood.  Decorate your own masks and crown; make your own beads.  The parade will begin at 4 p.m. and march through the Soulard neighborhood.  For additional information, visit the mardigrasinc.com web site.
Jan. 19 – National Day of Service, various locations
Our nation will celebrate Dr. Martin Luther King, Jr. Day on January 21. This year, the national commemoration will coincide with the Presidential Inauguration, so President Barack Obama is asking all citizens to join him in participating in a National Day of Service on Saturday, Jan. 19.  To learn about some of the service projects that will take place this weekend, visit the MLKDay.gov web site.
Jan. 20 – Free Concert, St. Alphonsus Liguori "Rock" Church, 4 p.m.
The United States Naval Academy Gospel Choir will be in concert at St. Alphonsus Liguori "Rock" Catholic Church, 1118 N. Grand Blvd. at 4 p.m. on Sunday, Jan. 20.  Admission is free.  The doors will open at 3:30 p.m.  For additional information, call the church at (314) 533-0304.
Jan. 21 – Let Freedom Ring, Christ Church Cathedral-Episcopal, 9 a.m.
A day-long reading of the writing and speeches of Dr. Martin Luther King Jr. will take place from 9 a.m. to 5 p.m. on Monday, Jan. 21 at Christ Church Cathedral-Episcopal, located at 13th and Locust in Downtown St. Louis.  The public is invited to come and listen and also to take part in the reading.  Anyone in attendance is invited to be part of the reading by coming to the lectern and indicating they wish to take over for a time.  Admission is free.  Questions?Contact Rev. Mike Kinman at (314) 348-6453 or email mkinman@christchurchcathedral.us.
Jan. 21 – Martin Luther King Day Observance, Old Courthouse, 10 a.m.
The public is invited to the Old Courthouse at 4th and Market in Downtown St. Louis at 10 a.m. on Monday, Jan. 21 for a special civic ceremony with speeches from local leaders.  At 11 a.m., participants will march from the Old Courthouse to Powell Symphony Hall at Grand and Delmar.  The celebration will conclude with an interfaith service and concert at Powell Hall, beginning at 12:30 p.m.
Now through Jan. 24 – Freedom Riders Exhibit, Eagleton Courthouse, 8 a.m.
In honor of Dr. Martin Luther King Jr.'s birthday, the U.S. Courts and The Judicial Learning Center are hosting a national touring exhibition. The Gilder Lehrman Institute of American History's "Freedom Riders" is currently on display at the Thomas F. Eagleton U.S. Courthouse, 111 S. 10th, from 8 a.m. to 5:30 p.m. on the 3rdfloor. There is no charge to see the exhibit. To learn more, call (314) 244-2410.
Jan. 26 – Arch Rival Roller Girls Trivia Night, German Cultural Society Hall, 6 p.m.
Are you smarter than a roller girl?  Find out at the Arch Rival Roller Girls Trivia Night on Saturday, Jan. 26.  Tickets are $20 per person, tables of 10.  Advance tickets are sold by table only so get your team together today.  Individuals and teams may also register at the door – first come, first served.  Your admission will include beer, wine, soda, and snacks.  Doors will open at 6 p.m. and trivia will start at 7 p.m.  The German Cultural Society Hall is located at 3652 S. Jefferson in the Marine Villa neighborhood.  Visit the archrivalrollergirls.com web site to register in advance.
Save the Date
Jan. 24 – 27 – St. Louis Auto Show, America's Center & Edward Jones Dome, Noon
Jan. 26 – 4th Annual Taste of SEA, St. Elizabeth Academy, 5 p.m.
Jan. 26 -- Free ACT Practice Tests, Schlafly Branch Library, 10 a.m.
Jan. 26 – Celebrating Dr. George Washington Carver's Vision for the Future:S.T.E.M., Herbert Hoover Boys & Girls Club,
Promoting Your Neighborhood Activities

Is there a neighborhood event on the schedule that you would like noted in the Spotlight? If so, you may email the information about it to me at deekenc@stlouis-mo.gov or to Cathy Smentkowski at smentkowskic@stlouis-mo.gov for consideration. You may also post it on the City's Calendar of Events on the City's web site:  http://stlouis-mo.gov.  The link to submit an event is on the home page. The listing is free. I encourage you to take advantage of this free way to promote your event.
Ordering Seeds for Spring
According to St. Louis' local urban agriculture and sustainability expert, Gateway Greening, if you haven't yet started, now is the time to plan for what you're going to plant in 2013.  Spring may be a few months away, but seeds and plants should be ordered now for the best selection.  Placing orders as a whole community garden can save on shipping and costs. Visit about.com for an article on 48 free seed and plant catalogs that you can request in order to scout out the best buys.  Happy gardening!
Charlene Deeken
Director of Public Safety
City of St. Louis
Department:


Department of Public Safety