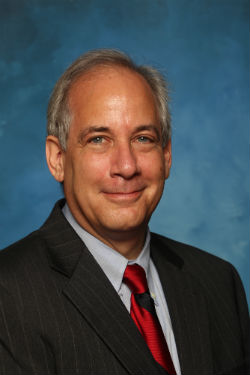 Winter Weather Awareness
I want to start off this double-week edition of the Spotlight by passing along some information from the State of Missouri.  Earlier this week, we observed Winter Weather Awareness Day in Missouri.  Are you prepared for the winter weather ahead of us?  As cold temperatures return to our area, it is important for families to begin to plan for the threat of severe weather storms.  Here are some things you can do to prepare:
Create a winter car kit in the trunk of your car.  This would include a blanket, spare radio with batteries, snacks or energy-type food, jumper cables, flares, shovel, sand or shingles to give tires traction.
Make sure fireplaces and generators function properly.
Exercise caution shoveling snow or pushing a car out of snow banks.
Avoid unnecessary travel when driving conditions are poor.
And if you haven't created a family emergency plan and an emergency kit, do so now.  Kits should include bottled water, canned and dry foods (that can be prepared without cooking in case of a power outage), battery-powered radio, flashlights, extra batteries, manual can opener and a first-aid kit.
For additional information and preparedness tips, visit the CEMA page on stlouis-mo.gov.
Upcoming Events
Nov. 16 – Macy's Festival of Lights, Kiener Plaza,
Everyone is invited to officially kick off the Holiday Season at the Macy's Festival of Lights in Downtown St. Louis on Friday.  The fun will take place from in Kiener Plaza, 7th and Market Street.  For all the details, visit the christmasinstlouis.org web site.
Nov. 16 – Steinberg Ice Rink Opens, Forest Park,
Steinberg Skating Rink in Forest Park will open at on Friday, Nov. 16 for the ice skating season.  All skaters are welcome to come by the rink and help celebrate the opening of the ice skating season.  To learn more, visit the steinbergskatingrink.com web site.


Nov. 17 – Czech Fall Festival 2012, American Czech Education Center,
Everyone is invited to stop by the Czech Fall Festival at the American Czech Education Center, 4960 Lansdowne Avenue, this Saturday from to  Visitors will be able to enjoy delicious dinners featuring roast duck, roast pork or goulash, a variety of side dishes, pastry and coffee.  Music by Button Box Accordion Band & The St. Louis Czech Express will be performed throughout the day.  Questions?  Call (314) 752-8168.
Nov. 18 – U.S Capitol Christmas Tree on display, outside the Edward Jones Dome,
The U.S. Forest Service with help from their nonprofit partner, Choose Outdoors, will bring the U.S. Capitol Christmas Tree to St. Louis on Sunday, Nov. 18 from to  This stop will be one of many along the tree's 23-day tour across Colorado and the country on its way to Washington, D.C.  The festivities with the tree will be in conjunction with a St. Louis Rams football game against the New York Jets.  Santa and Mrs. Claus will also be traveling with the tree so be sure to have the little ones bring their list so they can show Santa.  For more information, visit the explorestlouis.com web site.


Nov. 18 – Chicken Dinner, Five Star Senior Center,
The Five Star Senior Center's ever popular Chicken Dinner will be held Sunday, Nov. 18 from to at 2832 Arsenal Street.  Cost is $8 for adults and $4 for children age .  Carry out or dine in.  Proceeds will go to support the services provided to the senior citizens of  St. Louis. For more information, call (314) 664-1008.


Now – 19 - 21st Annual Whitaker St. Louis International Film Festival, various venues
The 21st Annual Whitaker St. Louis International Film Festival (SLIFF) is being held now through Nov. 19.  SLIFF will screen more than 400 films:  110 narrative features, 73 documentary features, and 226 shorts.  This year's festival has a record 209 programs, with 50 countries represented.  SLIFF's primary venues are the following theatres:  Hi-Pointe Theatre, Plaza Frontenac Cinema, Tivioli Theatre, Brown Hall Auditorium on the campus of Washington University, Webster Hall's Moore Auditorium on the campus of Webster University, and Wildey Theatre in Edwardsville, IL.  For a list of all the screenings, visit the cinemastlouis.org web site.
Nov. 22 – Ameren Missouri Thanksgiving Day Parade, Downtown,

One of St. Louisans' favorite parades – the Ameren Missouri Thanksgiving Day Parade – will step off at on Thursday, Nov. 22 from 4th and Washington in Downtown St. Louis.  The parade will feature colorful floats, bands, storybook characters, carriages, equestrian units and Santa Claus as it winds its way south on 4th to Market Street, then west on Market, ending at 10th.  For more details, call (800) 888-3861.

Nov. 23 - Historic Holiday Kick-Off at the Old Courthouse,

The National Park Service will present the kick-off of its 2012 holiday events at the Old Courthouse with a concert at from the St. Louis Brass Quintet followed by a concert from The Caroling Party.  Cookies and hot cider will be served in the Rotunda of the Old Courthouse, which will be beautifully adorned with authentic Victorian decorations.  To learn more, call (314) 655-1614.

Nov. 23 - 25 – Rock 'N Roll Craft Show, Third Degree Glass Factory,
The Rock 'N Roll Craft Show will feature the best of St. Louis' alternative craft community plus live (rock 'n roll) music.  Make plans now to stop by Third Degree Glass Factory, 5200 Delmar Blvd. on Friday, Saturday or Sunday, Nov. 23-25, starting at each day.   
Save the Date
Nov. 30 – Commemorate World AIDS Day, Missouri History Museum, 8:30 a.m.
Dec. 1 – Third Annual Window Walk, Central West End, 1 p.m.
Dec. 1 – Chill on The Hill, St. Ambrose Church, 8:30 a.m.
Dec. 1 – Winter Craft Market, Old North St. Louis, 11 a.m.


Promoting Your Neighborhood Activities
Is there a neighborhood event on the schedule that you would like noted in the
Spotlight
? If so, you may email the information about it to me at 
rothe@stlouis-mo.gov
 or to Cathy Smentkowski at 
smentkowskic@stlouis-mo.gov
 for consideration. You may also post it on the City's 
Calendar of Events
 on the City's web site: 
http://stlouis-mo.gov.
 The link to submit an event is on the home page. The listing is free. I encourage you to take advantage of this free way to promote your event.
Shop Small Biz
Small Business Saturday, which falls between Black Friday and Cyber Monday, will be observed on Saturday, Nov. 24th and is a national effort to encourage consumers to shop at local independently-owned businesses during the heaviest shopping weekend of the year.  Last year more than 100 million Americans shopped at independently-owned small businesses on Small Business Saturday.  Our local businesses create jobs, boost our local economy and help preserve our neighborhoods.  I encourage you to support small businesses and merchants on Small Business Saturday and throughout the year.

Eddie Roth
Director of PublicSafety
City of St. Louis
Department:


Department of Public Safety