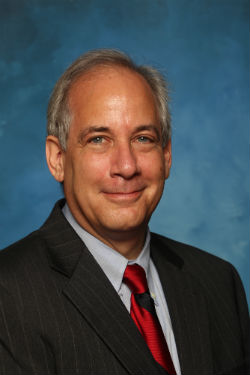 Are You Prepared?
As I mentioned in last week's Spotlight, September is Emergency Preparedness Month.  This is a good time to review the American Red Cross' three actions one should take in order to be prepared in emergencies, actions that can help make a difference.
First, get a kit.  Have at least three days of supplies in an easy-to-carry evacuation kit, with additional supplies on hand.  Remember to check your kit and replace the stock every six months.  An easy way to get your kit started is to go online to www.redcrossstl.org.
Second, make a plan.  Planning ahead will help you have the best possible response to disaster.  Practice the plan with your family.
Third, be informed.  Identify how you will get important information during a disaster.  Learn what you can do now to prepare for a disaster.  If you haven't already registered to receive emergency texts via Nixle from the City's Emergency Management Agency, simply text STLCEMA to 888777 from your cell phone.
Disasters can strike suddenly, at anytime and anywhere.  By being prepared, you never know how many people your action will affect, how many lives you might change.
Upcoming Events
Sept. 7 – Live on the Rocks, Chain of Rocks Bridge, 6 p.m.
Everyone is invited come out tonight for the final Live on the Rocks this year which will be held from 6 p.m. to Midnight on Riverview Drive @ 270 Highway.  Enjoy live entertainment and more!  Bring your family, friends and lawn chairs for a great evening by the Chain of Rocks Bridge.
Sept. 7 – Dive-in Movies, The Cheshire, 8 p.m.
Every Friday in September, Fox & Hounds will get a little bit foxier when The Cheshire shows free Dive-in Movies by the pool.  The first three Fridays you can set the time machine for 1975 as you and your family and friends chill poolside with that International Man of Mystery – Austin Powers.  The fourth Friday, do a little sleuthing with Sherlock Holmes and Dr. Watson.  The Cheshire is located at 6300 Clayton Road in the Clayton/Tamm neighborhood.  Need more information?  Call (314) 647-7300.
Sept. 7 & 8 – Polish Festival, Polish Falcons, 4 p.m.
The 38th Annual Polish Festival will take place tonight and Saturday and will feature authentic Polish food such as kielbasa and pierogi, pastries and live polka music by the EZ-Tones from Chicago, IL.  You do not want to miss the Bi-State Polka Dance Contest which will be held at 8 p.m. on Saturday.  Polish Falcons is located at 2013 St. Louis  Avenue in the St. Louis Place neighborhood.  For more information, call (314) 421-9614.
Sept. 7 – Casa Loma Ballroom's 85th Anniversary Celebration, 7 p.m.
Casa Loma Ballroom first opened on Sept. 7, 1927.  In honor of this milestone, there will be an 85th Anniversary Celebration tonight starting at 7 p.m.  Enjoy free dance lessons from 7:15 until 8 p.m.  Then enjoy the Original Knights of Swing on stage until 9:15 p.m. when it will be time to cut the grand birthday cake.  The evening will conclude with an international flavor as a DJ spins Latin dance music from 11 p.m. to 2:30 a.m.  Casa Loma is located at 3354 Iowa in the Benton Park West neighborhood.  Admission is $10 with a $2 surcharge for patrons under the age of 21.  For more information, call (314) 664-8000 or go to casalomaballroom.com.
Sept. 7, 8 & 9 – Greater St. Louis Hispanic Festival, Kiener Plaza, 10 a.m.
The Greater St. Louis Hispanic Festival will take place today, tomorrow and Sunday in its new location in Downtown St. Louis – Kiener Plaza located at Broadway and Market Street.  Enjoy live Latino Bands, Folkloric Dancers, authentic food, Hispanic arts & crafts, Los Niños Kids Corner, Parade of Hispanic Nations and more!  The hours will be 10 a.m. to 10 p.m. Friday and Saturday and 11 a.m. to 8 p.m. on Sunday.  For all the particulars, go to the web site at hispanicfestivalstl.com.
Sept. 8 – United Way 9/11 Day of Service, various locations, 9 a.m.
United Way of Greater St. Louis is inviting volunteers to participate in the annual 9/11 Day of Service & Remembrance on Saturday, Sept. 8, from 9 a.m. to Noon.  Multiple projects throughout the metro area will pay tribute to the victims and courageous heroes of the 9/11 attacks.  Everyone is encouraged to participate in this day of service, including groups, families and individuals.  For additional information, contact United Way at (314) 539-4298.
Sept. 8 – Great Fire Engine Parade & Rally, Soldiers' Memorial, 10 a.m.
If you're a firefighter, fire buff or a citizen who loves fire trucks and the fire service, this is a great opportunity to come and join in the celebration of the long and rich history of the fire service.  The parade will step off at 10 a.m. from 20th and Market.  The Great Fire Engine Rally will run from 10 a.m. to 5 p.m. at Soldiers' Memorial Plaza.  Visitors will be able to watch rescue events, view vendor displays and more.  For a complete list of activities, log on to firefightersweekend.com.
Sept. 8 – Hyde Park Festival, in Hyde Park, 10 a.m.
The Annual Hyde Park Festival will be held this Saturday from 10 a.m. to 8 p.m. in Hyde Park, located at Blair and Salisbury.  The Hyde Park Festival has been held for more than 25 years, and this year it has been organized by a group of the area's non-profit and business organizations.  The Festival will feature free music from GRITS, The Cumberland Gap Band, Reformation Sound, Andre Williams, the Bingham Family and more.  There will be free games with prizes for the kids, interactive pottery and Beep Ball demonstrations, as well as a walking tour.  Stop by the Festival to see for yourself Hyde Park's historic past, dynamic present and bright future.  Questions?  Visit the web site at hydeparkfestival.org. 
Sept. 8 & 9 – St. Joan of Arc Homecoming, Hampton & Pernod, 11 a.m.
The 40th Annual St. Joan of Arc Homecoming will take place this Saturday and Sunday at Hampton and Pernod in the North Hampton neighborhood.  The parade will step off from the church grounds at 10 a.m. Saturday.  The Carnival grounds will be open from 11 a.m. to 11 p.m.  On Sunday the Carnival grounds will be open from Noon to 10 p.m.  Homecoming is a celebration of the St. Joan of Arc community and a warm and welcoming experience for everyone.  So stop by, enjoy the rides, the games of skill, the entertainment, the delicious food and beverages, reconnect with old friends and make new friends.  For more information, visit the web site at stjoanofarcstl.com.
Sept. 8 – Free Concert, Lafayette Park, 6 p.m.
The 2012 Summer Concert Series at Lafayette Park will close this Saturday with a performance by Power Play Band.  The festivities will begin at 6 p.m.  Invite your family and friends to join you for an evening of live entertainment under the stars.  Lafayette Park is located at Lafayette and Missouri Avenues in the historic Lafayette Square neighborhood.  For all the details, visit the web site at lafayettesqr.com.
Sept. 9 – 2nd Annual September 11th Interfaith Memorial in Music, Sheldon Concert Hall, 5:30 p.m.
The 2nd Annual September 11th Interfaith Memorial in Music will take place this Sunday beginning at 5:30 p.m. at the Sheldon Concert Hall located at 3648 Washington  Blvd. in Grand Center.  The concert will feature Grammy-winning soprano Christine Brewer, jazz pianist Peter Martin, and Brian Owens in addition to musical representatives from Christian, Jewish, Hindu, Muslim and Sikh faith groups.  For more details, call (314) 533-9900.
Sept. 11 – Twilight Tuesdays Concert, Missouri History Museum, 6 p.m.
The Twilight Tuesdays Concert Series at the Missouri History Museum will continue this coming Tuesday, Sep. 11 with songstress Seviin Li delivering a rocking performance of Billboard's Top 40 hits.  The concert will begin at 6 p.m. on the front lawn of the Museum in Forest Park at Lindell and DeBaliviere.  Please note that BBQ grills are not allowed at the event.  For a complete listing of all the concerts in the series, visit the mohistory.org web site.
Sept. 19 – South Side Shindig, Bluffs on Broadway, 6 p.m.
Mark your calendar now for the South Side Shindig:  A DT2 Fundraiser.  Experience one of St. Louis' premiere event venues located in the South St. Louis neighborhood of Dutchtown.  The Bluffs on Broadway is a distinct and contemporary mansion with an amazing view of the Mississippi River from a deck above the magnificent river bluffs.  Sample signature foods from various South City restaurants including Crusoe's, Iron Barley, Merb's Candies, and Urban Eats among others.  Also enjoy a full bar, music by Three of a Perfect Pair and assorted games.  All proceeds will benefit DT2 Improvement and Event Promotion funds.  Tickets are limited so buy yours today at Twice Blessed, Urban Eats or online at http://www.brownpapertickets.com/event/266584.  If you would like more information, contact Ann Smart at Ann@DT2STL.org or (636) 328-6146.
Sept. 24 – Map Your Neighborhood Meeting, Our Lady of Sorrows Gym, 7 p.m.
Everyone is invited to attend the next Map Your Neighborhood (MYN) Meeting which will take place on Monday, Sept. 24 at the Our Lady of Sorrows Gym, located at Kingshighway and Rhodes.  Sign in will begin at 6:45 p.m. and the meeting will begin promptly at 7 p.m.  MYN helps neighbors organize a timely response to disaster when 9-1-1 responders are unavailable.  All of us, working together, can reduce the serious consequences of disaster in our neighborhood.  For more information, call John Asbury at (314) 752-3290 or email him at j4masbury@sbcglobal.net.
Thursday nights - Thursdays @ The Intersection, Grand Center, 5 p.m.

Enjoy the free outdoor concert series, Thursdays @ The Intersection, at 5 p.m. every Thursday at Strauss Park, located at Grand and Washington in Grand Center, now through Oct. 4. For a complete schedule of performers, visit http://www.grandcenter.org/ .


Save the Date
Sept. 14 – Food Truck Friday, Tower Grove Park, 5 p.m.
Sept. 14 – The Great Forest Park Balloon Glow, Forest Park, 7 p.m.
Sept. 15 – 10th Annual Lewis Place Neighborhood Festival, 11 a.m.
Sept. 15 – CHIPS 12th Annual Community Health Festival / 5K Run/Walk, CHIPS Health Center, 7 a.m.
Sept. 15 & 16 – Fiestas Patrias Saint Louis 2012 Festival, Cherokee Street, 11 a.m.
Sept. 15 – Hispanic Heritage Celebration, Budweiser Brewery Tour Center, Noon
Sept. 15 – The Great Forest Park Balloon Race, Forest Park, Noon
Sept. 15 – St. Raymond Parish Annual Lebanese Festival, St. Raymond's, 6 p.m.
Sept. 15 – Moonlight Ramble, 9 p.m.
Promoting Your Neighborhood Activities

Is there a neighborhood event on the schedule that you would like noted in the Spotlight? If so, you may email the information about it to me at rothe@stlouis-mo.gov or to Cathy Smentkowski at smentkowskic@stlouis-mo.gov for consideration. You may also post it on the City's Calendar of Events on the City's web site: http://stlouis-mo.gov. The link to submit an event is on the home page. The listing is free. I encourage you to take advantage of this free way to promote your event.


Nominations for the 2013 Lewis Hine Awards Are Now Being Accepted
Nominations are now being accepted for the 2013 Lewis Hine Awards for Service to Children and Youth which honor professionals and volunteers who do exceptional work on behalf of children.  In order to be considered, nominations must be received by Friday, Oct. 19, 2012.  To download the nomination packet, visit http://nationalchildlabor.org.  

Eddie Roth
Director of Public Safety
City of St. Louis
Department:


Department of Public Safety