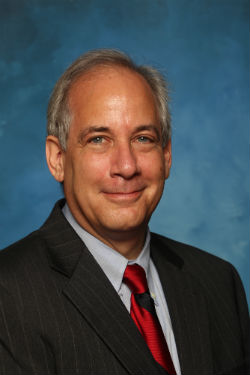 Hat Tip 
I want to begin this week's Spotlight by recognizing Police Chief Dan Isom, the St. Louis Metropolitan Police Department and the citizens who came forward with information so that the Megan Boken murder case could be resolved.
If you don't already have the St. Louis Regional Crimestoppers tip line number programmed into your phone, I encourage you to do so now.  It's 866-371-8477.  Often it's the average citizen, just going about his business, that will see or hear something that turns out to be that one clue that will break open a case for law enforcement.  By sharing information, you can help bring justice to families that are hurting as a result of senseless violence, and you can send a message to criminals that St. Louisans are not going to tolerate illegal behavior. 
Upcoming Events
Aug. 25 – Officer Julius K. Moore Memorial Highway Sign Dedication Ceremony, Kiener Plaza, 10 a.m.
Police Officer Julius Moore was critically injured in a car accident on Oct. 6, 2009, while responding to a call to assist fellow police officers who were in pursuit of burglars.  He died of his injuries nine days later.  A memorial highway sign will be dedicated in honor of Officer Moore's life at a ceremony in Kiener Plaza on Saturday.  Everyone is invited to join the family and friends of Officer Moore on this special occasion. 
Aug. 25 – 4th Annual Race For A Child, Soulard neighborhood, 9 a.m.
The 4th Annual Race For A Child 5K Run/Walk to benefit Gene Slay's Boys' Club of St. Louis will take place this Saturday in the Soulard neighborhood.  Registration will begin at 7:30 a.m. at the Boys' Club located at 2524 S. 11th  Street at Sidney.  The 5K will step off at 9 a.m. from the Club and the Kids Fun Run will start at 10 a.m.  For information, contact Larry Liszewski, Race Director, at (314) 302-9470.
Aug. 25 – Community Health & Back to School Fair, Temple Church of Christ, 10 a.m.
Temple Church of Christ will hold a Community Health & Back to School Fair this Saturday, from 10 a.m. to 2 p.m. at the Church located at 4146 Washington Avenue in the Central West End neighborhood.  Health testing opportunities will include blood pressure, diabetes, cholesterol, prostate and mammograms.  Children will be able to receive book bags, hair cuts and more!  If you would like more information, call (314) 535-7458 or visit templechurchofchrist.com.
Aug. 25 & 26 – Festival of Nations, Tower Grove Park, 10 a.m.
St. Louis' largest multicultural celebration – The International Institute's Festival of Nations – will take place this Saturday and Sunday in Tower Grove Park.  Enjoy food, dance, music, family arts & crafts, a petting zoo and more!  The festival will open at 10 a.m. on Saturday.  For all the details, visit the web site at festivalofnationsstl.org or call (314) 773-9090.
Aug. 25 & 26 – LouFest, Forest Park, 1 p.m.
The 2012 LouFest will take place this Saturday and Sunday in Forest Park, beginning at 1 p.m. each day.  The lineup for Saturday will include Sleepy Kitty, King Tuff, Cotton Mather, Little Barrie, Son Volt, Phantogram, Dinosaur Jr., concluding with Girl Talk at 8:30 p.m.  For the full schedule of activities and ticket prices, visit loufest.com.
Aug. 25 – "Camp In," Under the Arch, 1 p.m.
Help celebrate the 96th birthday of the National Park Service with a "camp in" this Saturday at the Visitor Center under the Arch.  Children can practice setting up small camping tents and sit around a mock camp fire for music and storytelling.  Children may also sit in a tipi and engage with a ranger at a "touch table" to learn about Native American life in the West.  The free camp in will run from 1 p.m. to 4 p.m.  For more information, call (314) 655-1614.
Aug. 25 – 3rd Annual Gateway Arch Riverfront Corvette Show, Leonor  K. Sullivan Blvd., 9 a.m.
The St. Louis Night Riders Corvette Club in St. Louis will host the 3rd Annual Gateway Arch Riverfront Corvette Show on Saturday on the riverfront, at the bottom of the Gateway Arch steps on Leonor K. Sullivan  Boulevard.  The show will run from 9 a.m. to 5 p.m.  Admission is free to see the stock and custom Corvettes that will be vying for 1st, 2nd and 3rd place trophies.  Questions?  Call (314) 898-7448.
Aug. 25 – Skinker-DeBaliviere Neighborhood "Rags to Riches" Yard Sale, 8 a.m.
The Skinker-DeBaliviere neighborhood will hold its annual "Rags to Riches" Yard Sale this Saturday, from 8 a.m. to 3 p.m.  Visitors looking for great deals on items at the neighborhood yard sales may park on the Grace Methodist Church lot on the corner of McPherson and Skinker.  Need more info?  Call the Community Council at (314) 862-5122.
Aug. 25 – Spectacular Saturday, Central West End, 4 – 8 p.m.
Plan to visit the Central West End on Saturday evening and be prepared to expect the unexpected, as part of the Spectacular Saturday spontaneous entertainment event.  The action will take place all along Euclid from Maryland to Washington.  For more details, visit the cwescene.com web site.
Aug. 25 – Free Concert, Lafayette Park, 6 p.m.
The Arts Council of Lafayette Square will present the Vince Martin Group from 6 – 9 p.m. Saturday in Lafayette Park as part of its Summer Concert Series.  Pack a snack, bring a blanket or lawn chairs and enjoy this free outdoor concert with your neighbors.  The park is located at Lafayette and Missouri Avenues.
Aug. 26 – Concert Series, Ivory Perry Park, 6 p.m.
Union Communion Ministries will present the last free concert in this season's series at Ivory Perry Park on Sunday, August 26, beginning at 6 p.m.  Invite your family and friends to join you for the performance by Boogie Chyld.  The park is located at 800 N. Belt (3 blocks north of ConnectCare).  For more details, visit the ivoryperrypark.com web site.
Aug. 29 – Mt. Pleasant Neighborhood General Membership Meeting, Gretchen Inn at the Feasting Fox, 7 p.m.
The August Neighborhood Meeting of the Mt. Pleasant Neighborhood Association will be next Wednesday, Aug. 29 at 7 p.m. at the Gretchen Inn at the Fabulous Feasting Fox, Meramec and Grand.  Association President Mark Swain has scheduled several special guests who will have lots of information to share with attendees.  Make plans now to join your neighbors at this important meeting.
Aug. 29 – Raising Backyard Chickens, Bell Demonstration Garden, 6:30 p.m.
As part of the Pints 'n' Plants Series, a presentation will be made next Wednesday, Aug. 29, on the topic of Raising Backyard Chickens.  Participants will learn about the basics of backyard chickens including best practices on how to raise, care for and house your small flock of poultry.  The presentation will take place at Bell Demonstration Garden, 3871 Bell Avenue in the Covenant Blu / GrandCenter neighborhood from 6:30 – 7:30 p.m.  For all the particulars, call (314) 588-9600 ext. 103 or visit gatewaygreening.org.
Aug. 28 – Twilight Tuesdays Concert, Missouri History Museum, 6 p.m.
The Twilight Tuesdays Concert Series at the Missouri History Museum continues this coming Tuesday, Aug. 28 with a Journey Tribute by the group Stone in Love.  The concert will begin at 6 p.m. on the front lawn of the Museum in Forest Park at Lindell and DeBaliviere.  Please note that BBQ grills are not allowed at the event.  For a complete listing of all the concerts in the series, visit the mohistory.org web site.
Thursday nights - Thursdays @ The Intersection, Grand Center, 5 p.m.

Enjoy the free outdoor concert series, Thursdays @ The Intersection, at 5 p.m. every Thursday at Strauss Park, located at Grand and Washington in Grand Center, now through Oct. 4. For a complete schedule of performers, visit http://www.grandcenter.org/ .


Save the Date
Aug. 31 – Life Time Torchlight Run, Soldiers' Memorial, 7 p.m.
Sept. 1 – FMLFest, Downtown, 6 p.m.
Sept. 1 – 2 – Big Muddy Blues Festival, Laclede's Landing, 1 p.m.
Sept. 1 – 3 – Japanese Festival 2012, Missouri Botanical Garden, 10 a.m.
Sept. 1 – 2012 Race for Refuge 5/10K Run and Walk, Tower Grove Park, 9 a.m.
Sept. 2 – Labor Day Parade, Downtown, 9 a.m.
Promoting Your Neighborhood Activities

Is there a neighborhood event on the schedule that you would like noted in the Spotlight? If so, you may email the information about it to me at rothe@stlouis-mo.gov or to Cathy Smentkowski at smentkowskic@stlouis-mo.gov for consideration. You may also post it on the City's Calendar of Events on the City's web site: http://stlouis-mo.gov. The link to submit an event is on the home page. The listing is free. I encourage you to take advantage of this free way to promote your event.


Calling Middle School Art Students
In closing, I want to pass along a bit of information from the Contemporary Art Museum of St. Louis.  CAM's New Art in the Neighborhood program will launch a Middle School Intensive called LEAP  The eight-week long program will give students in grades 6-8 (ages 10-13 years) the opportunity to work closely with professional St. Louis based artists and educators in an atmosphere of focused attention and mentorship.  The students will meet every Thursday afternoon.  The deadline to apply is September 7.  Visit CAM's web site at camstl.org for more information.

Eddie Roth
Director of Public Safety
City of St. Louis
Department:


Department of Public Safety