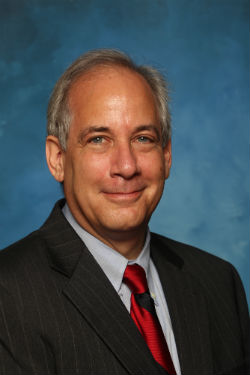 Take the No Text on Board Pledge  
Accidents resulting from drivers texting behind the wheel continue to occur on Missouri roads, particularly among young drivers.  To call attention to this serious road-safety problem, AT&T has developed its "It Can Wait" campaign, calling on all drivers to go to www.itcanwait.com to take the no-texting-and-driving pledge, and then share their promise with others via Twitter (#itcanwait) and Facebook.  A driver that sends a text message while driving not only jeopardizes his or her safety but also the safety of passengers, pedestrians, and other drivers.  No text message is so important as to risk your life.
Text messaging is the main mode of communication for most American teenagers with half of all teens sending between 21 and 70 texts a day.  I encourage you to help increase awareness about this dangerous practice and take the pledge.   
Upcoming Events
Sept. 21 – Movie Night on South Grand, approx. 7:15 p.m.
The final Movie Night of the summer on South Grand will be this Friday.  Back Lot Films will present "Sherlock Holmes" starring Robert Downey Jr.  The film will begin promptly at sundown (around 7:15 – 7:30 p.m.) at 3500 Hartford (the South Grand Parking Lot).  Refreshments will be provided by Gelateria del Leone.  St. Louis Public Library's Carpenter Branch will also be on site to provide arts and crafts for the kids.  Join your neighbors for a fun evening under the stars.
Sept. 22 – City Seeds Urban Farm Field Day, Downtown, 10 a.m.
Come out and experience City Seeds Urban Farm at 2200 Pine Street in Downtown St. Louis during Field Day 2012, the annual open house and harvest festival, full of food, fun, music, and educational activities for everyone.  Activities will include chef demonstrations, free lunch, live a cappella music, a scarecrow-making contest, pumpkin and face painting, fun farm games, farm tours and more.  Please call (314) 588-9600 ext. 111 for more details.
Sept. 22 – Party in the Park, Clifton Park, 3 p.m.
The Clifton Heights Neighborhood Association is invited everyone to Party in the Park this Saturday from 3 – 8 p.m.  Clifton Park will be set up with children's games, a neighborhood history exhibit, booths with food and beverages and more.  Guests will be able to enjoy live music by The Rhythm Rockers from 5 – 8 p.m.  The park is located one block west of Hampton on Simpson between Elizabeth and Columbia.  For more information, visit the cliftonheightsneighborhood.org web site.
Sept. 22 – Walk to End Alzheimer's & 5K Run, Busch Stadium, 8 a.m.
Join the Alzheimer's Association at Busch Stadium on Saturday, Sept. 22.  Registration for the 5K run will be at 7 a.m. and the run will start at 8 a.m.  Walk registration will be at 8 a.m., and the walk will begin at 9 a.m. If you would like more details, visit http://act.alz.org/stlwalk.
Sept. 22 - Tilles Park Movie Nights, North Hampton neighborhood, 7 p.m.
This year, Tilles Park at 3400 Hampton Avenue will once again host free Movie Nights the last two Saturdays in September.  Break out your favorite lawn chair and your choice of refreshments and enjoy "Kung Fu Panda 2" on Sept. 22 and the classic MGM film "The Wizard of Oz" on Sept. 29.
Sept. 22 – The BIG Day (Girl Scouts 100th Anniversary), Soldiers' Memorial Park, 11 a.m.
This Saturday will be The BIG Day for Girl Scouting.  Everyone is invited Downtown to enjoy the parade, the free concert and FamFest.  The parade will step off at 11 a.m. from 20th and Market and proceed east on Market.  FamFest will begin at 1 p.m. in Soldiers' Memorial Park and feature the B.I.G. Ferris Wheel, a climbing wall, foam dancing, the Disney B.I.G. hangout area, a Nintendo gaming lounge, the USTA SmashZone tennis attraction and more.  The concert with Ryan Beatty and Katherine Hughes will start at 5:30 p.m.  Need more information?  Visit GirlScoutsEM.org.
Sept. 22 – Free Movie Event, Lafayette Park, 6 p.m.
The Arts Council of Lafayette Square will present the movie "Madagascar" on Saturday in Lafayette Park (near the Gazebo).  Activities will begin at 6 p.m. and the movie will be screened at 7:30 p.m.  Enjoy games, arts & crafts and live entertainment before the show.  Invite your family, friends and neighbors to join you for an enjoyable evening in one of St. Louis' scenic parks.  Please visit lafayettesquare.org for more information.
Sept. 22 – Playground Grand Opening, Botanical Heights Neighborhood, 5 p.m.
The Botanical Heights Neighborhood will be celebrating the grand opening of its brand new playground at 4101 Blaine Avenue at 5 p.m. Saturday, Sept. 22.  The free event will feature a ceremony, treats, raffles, kids' art projects and neighborhood potluck.  Plan now to join your neighbors at this fun event.  Questions?  Call (314) 306-9382.
Sept. 24 – 30, STL DesignWeek 2012, various venues
The second STL DesignWeek will be held from Sept. 24 – 30 and will host nine events at eight venues through the City.  The week will be devoted to the field of design in all forms and will recognize the contributions of the local community.  Of special note is the free follow-up program to the first GOOD Ideas for Cities event at the Contemporary Art Museum St. Louis (CAM) in March.  This follow-up event will take place on Wednesday, Sept. 26 at CAM.  Guests will hear a brief round-up on the progress on the ideas presented by teams STL Provocateur, STL Alley Lovers, HOK FIT and Live the Lou, followed by an in-depth case study on City Pulse, the concept developed by Brain Drain, a local collective of recent college graduates.  A panel discussion will follow.  Doors will open at 6 p.m., and the presentations will begin at 7 p.m.  CAM is located at 3750 Washington  Avenue in Grand Center.  To learn more about all the STL DesignWeek 2012 events, visit the stldesignweek.com web site.
Sept. 25 – Twilight Tuesdays Concert, Missouri History Museum, 6 p.m.
The Twilight Tuesdays Concert Series at the Missouri History Museum will continue this coming Tuesday, Sep. 25 with a performance by the Charles Glenn Band.  The musical ride down memory lane when big bands ruled will begin at 6 p.m. on the front lawn of the Museum in Forest Park at Lindell and DeBaliviere.  Please note that BBQ grills are not allowed at the event.  For a complete listing of all the concerts in the series, visit the mohistory.org web site.
Sept. 27 – From Farm to Family:  Tracking the Food We Serve, Third Degree Glass Factory, 6 p.m.
Where does your food come from, and why does it matter?  Food traceability expert Gary Fleming will discuss the topic of tracking the food we serve from the farm to the family table at 6 p.m. Thursday, Sept. 27 at Third Degree Glass Factory, located at 5200 Delmar Blvd. in the Central West End neighborhood.  The general public is welcome to attend this event, which is being sponsored by Fontbonne University and will include heavy appetizers and cocktails.  The cost is $35.  To register, call (314) 889-1489.
Thursday nights - Thursdays @ The Intersection, Grand Center, 5 p.m.

Enjoy the free outdoor concert series, Thursdays @ The Intersection, at 5 p.m. every Thursday at Strauss Park, located at Grand and Washington in Grand Center, now through Oct. 4. For a complete schedule of performers, visit http://www.grandcenter.org/ .
Sept. 28 – Pasta Dinner, Epiphany Lutheran Church, 4 p.m.
Epiphany Lutheran Church at 4045 Holly Hills at Leona (by Carondelet Park) will hold a Pasta Dinner (Spaghetti or Ravioli) from 4 – 7 p.m. on Friday, Sept. 28.  Guests may either dine in or carry out.  Dinners will include pasta with homemade meat sauce, salad, bread, beverage and dessert.  The cost is $9 for adults; children 12 and under are free.  A drawing will be held for two $50 gift cards.  Invite your family and friends to join you for a delicious dinner and the opportunity to make new acquaintances.
Sept. 30 – PurpleStride St. Louis 2012, Forest Park, 7 a.m.
Be part of a day of inspiration and hope, and help support the fight against pancreatic cancer.  PurpleStride St. Louis 2012 will take place on Sunday, Sept. 30 at the Upper Muny Lot in Forest Park.  This 5K run/walk is the perfect event to enjoy with the whole family, meet others and create memories.  For more details and to register, visit the purplestride.org/stlouis web site.
Save the Date
Sept. 28 – 30 – 2012 Taste of St. Louis, Soldiers' Memorial Park, 4 p.m.
Sept. 28 & 29 – 2012 Scottish Games, Forest Park
Sept. 29 – Open Streets, Southwest Garden neighborhood, 9 a.m.
Sept. 29 – Dancing in the Street, Grand Center, 1 p.m.
Sept. 29 – Baden Taste 2012, Hickey Park, 10 a.m.
Sept. 29 – St. James the Greater Homecoming, Dogtown neighborhood, 11 a.m.
Sept. 29 – Green Homes and Great Health Festival, Missouri Botanical Garden, 9 a.m.
Sept. 29 – Tailgate Sale, Woerner School, 8 a.m.
Sept. 29 – National Public Lands Day Celebration, Gateway Arch, 9 a.m.
Sept. 30 – Sts. Peter and Paul Fall Festival, Soulard neighborhood, 11 a.m.
Sept. 30 – The Big BIG Tour, City-wide, 11 a.m.
Sept. 30 – Art in the Park, Francis Park, 10 a.m.
Promoting Your Neighborhood Activities

Is there a neighborhood event on the schedule that you would like noted in the Spotlight? If so, you may email the information about it to me at rothe@stlouis-mo.gov or to Cathy Smentkowski at smentkowskic@stlouis-mo.gov for consideration. You may also post it on the City's Calendar of Events on the City's web site: http://stlouis-mo.gov. The link to submit an event is on the home page. The listing is free. I encourage you to take advantage of this free way to promote your event.


Opportunity to Help Crisis Nursery
Your gift can make a world of difference to families in need.  Crisis Nursery is seeking donations of travel sized soaps, lotions, shampoos, toothbrushes, toothpaste and deodorants to distribute to homeless families.  You may bring your contributions for the homeless families to any of the Crisis Nursery locations.  For more information, call (314) 292-5770 or email miriams@crisisnurserykids.org.  

Eddie Roth
Director of Public Safety
City of St. Louis
Department:


Department of Public Safety