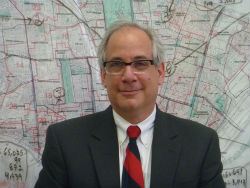 Now through June 24 – Musical Variety Show, Our Lady of Sorrows 
 The talented OLStars theater group is currently presenting its cabaret style musical, A Walk Down Memory Lane . . . a fun-filled musical that will have you singing along and tapping your toes.  This being the 20th year of OLStars shows, you will enjoy the best of the best previous 19 years.  Join the OLStars on Friday, June 22 and Saturday, June 23 at 7:30 p.m. – or on Sunday, June 24 at 2:00 p.m.  Refreshments will be available before the show begins and again at intermission.
 The production will take place at Our Lady of Sorrows Parish Hall at 5050 Rhodes Avenue in the Princeton Heights neighborhood and tickets are only $5.00 for all ages at the door. 
 Eddie Roth
Director of Public Safety
City of St. Louis
Department:


Department of Public Safety