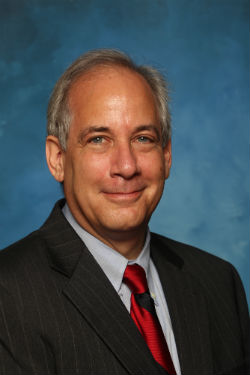 School Safety Tips 
I want to begin this week's Spotlight by passing along several school safety tips from the American Red Cross Greater St. Louis Region that can always bear repeating:
If your child takes a bus to school, he or she should    stay in clear view of the driver.      Never walk behind the bus. 
Cross streets at the corner, staying in the    crosswalk.  Never dart out into the    street, or cross between parked cars.
If your teen is driving to school, he or she should    slow down and be aware that young children are walking or biking to    school.
Never text while driving.  Always wear a seat belt.
If your child bikes to school, he or she should always    wear a helmet, obey traffic signals and ride on the right in the same    direction as traffic.
For more tips from the Red Cross visit the redcross.org web site.
Upcoming Events
Aug. 16 – Yappy Hour Fundraiser, Sonny's in Soulard, 5 p.m.
JoinFrenchtownDogPark Patrons and Friends for Yappy Hour for Pooches on the Patio at Sonny's in Soulard at Menard & Geyer from 5 – 8 p.m. this Thursday.  Friendly, vaccinated and leashed dogs are welcome!  Proceeds will go to the Frenchtown Dog Park Association.  Need more information?  Visit the web site at frenchtowndogpark.com.
Aug. 16 – Sounds at the Station Free Concert Series, Union Station, 5 p.m.
The Sounds at the St. Louis Union Station Free Concert will take place on Thursday at the Lake Stage from 5 – 8:30 p.m.  The featured performer will be Petty Cash Junction.  In case of inclement weather, the concert will be held inside the Station.  Union Station is located at 1820 Market Street in exciting Downtown St. Louis.  For more details, visit the stlouisunionstation.com web site.
Aug. 17 – Breakfast for Bikers, Downtown Bicycle Station, 7 a.m.
Trailnet's monthly Breakfast for Bikers will be this Friday at the Downtown Bicycle Station, 1010 Locust Street from 7 – 9 a.m.  Breakfast for Bikers is the perfect place to meet other people who bike to work downtown.  If you're not already a member, stopping by this breakfast is an easy way to fit in a tour of the Station.  Invite a co-worker to join you in biking to work and promise, if he or she does, that you'll treat for breakfast.  Think win-win.  For more information, visit the trailnet.org web site.
Aug. 17 – Free Movie Night, South Grand Lot, sundown
Bring some of your favorite South Grand goodies to 3500 Hartford, hang out with your friends and neighbors, and enjoy the free movie night this Friday featuring the movie, "Hugo!"  The show will begin promptly after sundown.  Tower Grove Creamery will be selling ice cream, popcorn, water and soft drinks.  Bring your lawn chairs or blankets and make it a fun night for the entire family.
Aug. 18 – Soulard Block Flea Market, 12th & Allen, 8 a.m.
The Soulard Block Flea Market will be held this Saturday at the southeast corner of 12th & Allen Streets, in front of Pets in the City and wrapping around the side of Nadine's Gin Joint.  Expect to find clothes, shoes, purses, vintage goodies, books, movies, video games, kitchen supplies and more.  Questions?  Call (314) 772-7387.
Aug. 18 – Soulard Market Park Arts & Crafts Fair, 9 a.m.
Everyone is invited to Soulard Market Park this Saturday for fun, food and the best handmade arts and crafts around.  The Arts & Crafts Fair will feature handmade items from local artists.  The park is located at the corner of 9th and Lafayette in the eclectic Soulard neighborhood.  For all the particulars, visit the web site at soulardcraftfairs.com.
Aug. 18 – Neighborhood Flea Market, St. Louis ConnectCare, 7 a.m.
St. Louis ConnectCare will hold a Neighborhood Flea Market on Saturday beginning at 7 a.m. on its northeast parking lot at Delmar & Belt in the DeBaliviere Place neighborhood.  Proceeds from the Flea Market will benefit the uninsured/underinsured patients at the facility.  Look for the big tent.  Need more details?  Call Judy at (314) 879-6494.
Aug. 18 – Majic 104.9 Block Party, Sievers Park in Jennings, 6 p.m.
Majic and the St. Louis County Police Department are encouraging neighbors to take a stand against crime by coming together and building relationships.  Neighbors who are united in watching out for one another have safer neighborhoods in which to live and raise their families.  Enjoy music, food and community resources from 6 to 8 p.m.  Meet the entire Majic 104.9 & Hallelujah 1600 family.  Sievers Park is located at the intersection of Jennings Station Road and Hord.  For more information, visit kmjm.com. 
Aug. 18 – Soulard Summer Concert Series, Soulard Market Park, 6 p.m.
Pack a picnic, bring chairs or a blanket and come enjoy a night of music this Saturday.  The Soulard Summer Concert Series is free and open to the public and families may enjoy the adjacent playground.  Activities will take place from 6 – 9 p.m., with Rich McDonough as the featured performer.  Soulard Market Plaza is located at 8th and Lafayette.  For all the details, visit the soulard.org web site.
Aug. 18 – City Diner's 20th Anniversary, Noon
This Saturday come out and help celebrate the 20th Anniversary of City Diner, located at 3139 South Grand  Boulevard.  The carnival will run from Noon to 10 p.m. and the dance party will take place from 7 – 10 p.m.  Enjoy games, a retro photobooth and more at the Block Party on Grand.  For more information, call (314) 772-6100.
Aug. 18 – Vintage Baseball, under the Gateway Arch, Noon
Curious about how baseball was played during the game's formative years in the 19th century?  Local vintage baseball teams will play under the Gateway Arch this Saturday from Noon to 6 p.m.  The free event also will include hands-on displays of vintage uniforms and equipment, logo tracing and coloring plates of past and present St. Louis Cardinals team logos.  For more information, call (314) 655-1700.
Aug. 18 – Family Friendly Community Bike Ride, at the foot of the Arch, 9 a.m.
Trailnet's August Family Friendly Community Bicycle Tour will take place this Saturday, departing from Discovery Bike Rentals at 20 S. Leonor K.  Sullivan Blvd. on the Downtown riverfront.  Participants must arrive by 8:15 a.m.  There will be a mandatory safety briefing at 8:30 a.m. and the group ride will depart at 9 a.m.  Choose a 6- or 24-mile route and master the mighty Mississippi on this tour.  A ranger from the Gateway Arch will be lending historical and environmental knowledge of the area.  The ride is free, but riders must call 1-877-982-1410 at least 24 hours in advance to register or reserve bike rental (limited number available).  Need more information?  Visit the trailnet.org web site.
Aug. 18 – Clifton Heights 3K Run, Mason School, 5:30 p.m.
The 3rd Annual Clifton Heights 3K Run will take place this Saturday.  A fun event for the whole family and a great way to spend an evening in this beautiful Southwest City neighborhood.  Race-day registration will take place at Mason School, Southwest and Sulphur at 5:30 p.m.  The 3K Run/Walk will begin at 6:30 p.m.  The Kid's run will start at 7:30 p.m.  The event is being put on the by St. Louis Track Club.  For more information, visit the stlouistrackclub.com web site or call (314) 781-3926.
Aug. 18 – Clayton/Tamm Movie Night, St. James the Greater, 7:30 p.m.
The Clayton/Tamm Neighborhood Association will present Movie Night on Saturday.  The movie, "We Bought a Zoo," will be screened at St. James the Greater, 1360 Tamm.  Activities will begin at 7 p.m., and the movie will be screened at 7:30 p.m.
Aug. 19 – PeaceFest, Forest Park, 11 a.m.
Looking for something to do this weekend?  Better Family Life's PeaceFest 2012 in Forest Park (Fields 5 & 6) will be a full day of fun, food and a community celebration of "peace."  All St. Louisans are invited to come together under a "vision of peace."  Activities will begin at 11 a.m. with a Kickball Challenge.  Some of the hottest acts in St. Louis will take the main stage at 3 p.m. and the festival will conclude with the Who's Who in St. Louis Soft Ball Classic at 6 p.m. 
Aug. 19 - Free Summer Concert, Carondelet Park, 5:30 p.m.
The Carondelet Community Betterment Federation will present Cornet Chop Suey from 5:30 – 7:30 p.m. on Sunday, Aug. 19 in Carondelet Park as part of its Summer Concert Series.  The concert will take place at the Music Stand at Loughborough and Field.  Pack a picnic basket, bring your lawn chairs or a blanket and enjoy the sights and sounds of this free outdoor concert in the park.
Aug. 20 – 26 – Downtown Restaurant Week
Downtown Restaurant Week will be celebrated Aug. 20 – 26 at a number of fine dining establishments in Downtown St. Louis.  Patrons will enjoy three delicious courses for dinner for the price of $25 per person, per restaurant.  Taxes, gratuity and alcohol not included.  Be sure to mention "Restaurant Week" when placing your reservation.  For a list of participating restaurants, visit downtownrestaurantweek.net.
Aug. 21 – Twilight Tuesdays Concert, Missouri History Museum, 6 p.m.
The Twilight Tuesdays Concert Series at the Missouri History Museum resumes this coming Tuesday, Aug. 21 with a Whitney Houston Tribute by the very talented performer Cheryl Brown.  The concert will begin at 6 p.m. on the front lawn of the Museum in Forest Park at Lindell and DeBaliviere.  Please note that BBQ grills are not allowed at the event.  For a complete listing of all the concerts in the series, visit the mohistory.org web site.
Thursday nights - Thursdays @ The Intersection, Grand Center, 5 p.m.

Enjoy the free outdoor concert series, Thursdays @ The Intersection, at 5 p.m. every Thursday at Strauss Park, located at Grand and Washington in Grand Center, now through Oct. 4. For a complete schedule of performers, visit http://www.grandcenter.org/ .


Fridays - Cherokee Street International Farmers Market, Cherokee & Texas, 4 p.m.
The Cherokee Street International Farmers Market is an outdoor international farmers market on Cherokee Street that features diverse farmers and food.  From Asian greens to jalapeños, the market brings together neighborhood, refugee and regional farmers to enable you to enjoy culturally diverse foods and traditions.  The market is open on Fridays from 4 – 7 p.m. at the corner of Cherokee and Texas.  For more information, visit the web site at cherokeemarket.org.
Save the Date
Aug. 25 – Officer Julius K. Moore Memorial Highway Sign Dedication Ceremony, Kiener Plaza, 10 a.m.
Au. 25 & 26 – Festival of Nations, Tower Grove Park, 10 a.m.
Aug. 25 & 26 – LouFest, Forest Park, 1 p.m.
Aug. 25 – "Camp In," Under the Arch, 1 p.m.
Aug. 25 – 3rd Annual Gateway Arch Riverfront Corvette Show, Leonor K. Sullivan  Blvd., 9 a.m.
Aug. 25 – Skinker-DeBaliviere Neighborhood "Rags to Riches" Yard Sale, 8 a.m.
Aug. 25 – Spectacular Saturday, Central West End, 4 – 8 p.m.
Aug. 25 – Free Concert, Lafayette Park, 6 p.m.
Aug. 26 – Ivory Perry Park Concert, 6 p.m.
Aug. 26 – Last day to vote for programs in the Grow St. Louis competition, stlgrown.com
Aug. 29 – Mt. Pleasant Neighborhood General Membership Meeting, Gretchen Inn at the Feasting Fox, 7 p.m.
Aug. 29 – Raising Backyard Chickens, Bell Demonstration Garden, 6:30 p.m.
Promoting Your Neighborhood Activities

Is there a neighborhood event on the schedule that you would like noted in the Spotlight? If so, you may email the information about it to me at rothe@stlouis-mo.gov or to Cathy Smentkowski at smentkowskic@stlouis-mo.gov for consideration. You may also post it on the City's Calendar of Events on the City's web site: http://stlouis-mo.gov. The link to submit an event is on the home page. The listing is free. I encourage you to take advantage of this free way to promote your event.


MoDOT Public Hearing on CityArchRiver 2015 Project
In closing, I want to pass along to you that the Missouri Department of Transportation will hold an open-house style public hearing between 4 and 7 p.m. on Wednesday, Aug. 29 at 1520 Market Street in Downtown St. Louis to allow the public to share potential environmental impacts that may result from MoDOT's portion of the CityArchRiver 2015 project.  MoDOT engineers will be on hand to discuss the Park over the Highway Project, how traffic will move around the city as part of this project and what improvements are currently planned as part of the project.  Since there will be no formal presentations during the public meeting, participants may attend at any time during the open house. 
 
Eddie Roth
Director of Public Safety
City of St. Louis
Department:


Department of Public Safety