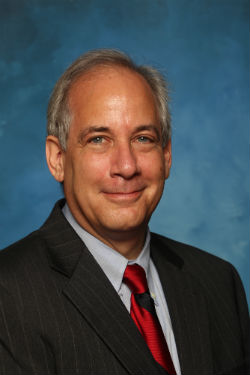 When Temperatures Soar

The National Weather Service in St. Louis has issued a Heat Advisory for the St. Louis metropolitan area. The Advisory will be in effect from noon Thursday, June 28 through 7:00 p.m. Saturday, June 30.  Here are some hot weather tips from the City Health Department:
·      restrict outdoor activity to early morning or evening,
·      drink plenty of water,
·      take frequent breaks if working outside,
·      check on senior and homebound family members and neighbors, and
·      watch for signs of heat exhaustion (dizziness, headaches, muscle cramps, and lack of sweating)
·      If you don't have air-conditioning, open windows at night and trap cool air inside for the next day.
·      Protect children and pets from the heat. Provide hats and sun screen for children and water and shade for pets.
·      NEVER EVER leave children or pets in a car in the heat.

If you would like information about cooling centers or energy assistance related to the excessive heat, call the United Way of Greater St. Louis at 800-427-4626 or dial 2-1-1 if you are calling from a land line. 

Together, we will beat the extreme heat that's headed our way.


Fireworks Safety

Studies show that most firework injuries occur around holidays such as the 4th of July. Blindness, 3rd degree burns, permanent scarring and fires are only a few of the hazards that may be caused by fireworks. On average, more than four of every 10 people injured by fireworks are under 15 years of age. No one wants his or her child to spend a holiday in the emergency room with life-changing injuries that could have been avoided. This Independence Day leave the fireworks to the professionals. Head to Fair Saint Louis on the Downtown riverfront for spectacular fireworks displays this holiday.


Upcoming Events

Thursday nights through Oct. 4 - Thursdays @ The Intersection, Grand Center

Enjoy the free outdoor concert series, Thursdays @ The Intersection,  at 5 p.m. every Thursday at Strauss Park, located at Grand and Washington in Grand Center, now through Oct. 4. For a complete schedule of performers, visit http://www.grandcenter.org/ .

June 28 – 2012 Whitaker Urban Evening Series, St. LouisPlacePark
This Thursday the Whitaker Urban Evening Series at St. LouisPlacePark will feature a Tribute to Bob Marley and the MC Players.  Children's activities will take place from 7 to 8:30 p.m. and the concert will run from 7 to 9 p.m.  The free concert series will continue through July 19.
 June 30 – Fabulous Flamingo Festival
The 2012 Fabulous Flamingo Festival will be this Saturday from 10 a.m. to Noon at Citygarden in beautiful Downtown St. Louis.  Activities include the "All Things Pink" Costume Contest and the Pink Procession Parade, which will begin at 10:30 a.m. Stop by 9th Street between Market and Chestnut and enjoy the festivities. For all the particulars, visit http://www.citygardenstl.org/ .
June 30 – Summer of Love Adoptathon, StrayRescueAnimalCenter
Stray Rescue will be conducting an adoption extravaganza this Saturday at the center located at 2320 Pine Street in the Downtown West neighborhood.  The 2012 Summer of Love Adoptathon will include a reduced adoption fee of $50 which will include spay/neuter, vaccinations, and microchip, Chip-a-thon, book signing, raffles, beer tasting with local micro brews, food, drinks, music and vendors, pet cooling stations and more.  For more details, go to http://www.strayrescue.org/ .
June 30 - Carondelet Neighborhood Bicycle Tour
Founded in 1767, the town of Carondelet, now one of St. Louis' most historic neighborhoods, has a remarkable collection of stone houses built in the mid-19thcentury.  This bicycle tour will visit these unique structures as well as other historic buildings in this "city within a city."  Cost is $5 for adults, $3 for children 10 and under.  Participants should meet at BellerivePark at 5600 S. Broadway Saturday for a 9 a.m. departure.

June 30 - Macklind Days 2012, Southampton Neighborhood
The 4th Annual Macklind Days Festival will begin at 11 a.m. on Saturday on Macklind Avenue from Devonshire to Neosho in the Southampton neighborhood. The event will showcase unique and flavorful foods, live art, and free activities for kids, local shops, services and a wide range of music and dance styles from around the world.  Don't miss Manzo's Salsiccia Eating Competition at 1 p.m. on the Main Stage.  The Festival will be part of Open Streets 2012, which also includes activities in adjoining HollyHills and SouthwestGarden neighborhoods.  For more information, visit http://www.macklindbd.com and http://stlouis-mo.gov/government/departments/mayor/initiatives/open-streets/ .
June 30 - Top Chef Tour 2012, Soulard Market
The Top Chef Tour 2012 will kick off at Soulard Market at 10:30 a.m. on Saturday.  Walk-ins are welcome.  Visit the Market at 7th and Lafayette for everything from poultry and produce to pies, pastries and plants.  

June 30 - Concert in the Courtyard, ContemporaryArt Museum
 
In partnership with St. Louis Secret Sound Society, ContemporaryArt  Museum, located at 3750  Washington Blvd. in GrandCenter, will present "Current," a round-robin concert performance by 10 of St. Louis' most talented musicians.  A $10 donation is suggested.  Doors will open at 6 p.m.  Need more information?  Log on to http://www.camstl.org/ .

June 30 - Free Concert, LafayettePark
The Arts Council of Lafayette Square will present Kim Massie and Solid Senders from 6 – 9 p.m. on Saturday at LafayettePark as part of its free Summer Concert Series. LafayettePark is located at Lafayette and Mississippi Avenues.  Invite your family and friends, bring your lawn chairs or a blanket and enjoy a great performance.  


July 1 - SoHa Neighborhood Association's Garden Tour
The Southampton Neighborhood Association's garden tour is scheduled for this Sunday from 11 a.m. to 3 p.m.  Everyone is invited to come see the SoHa neighborhood's colorful plants and flowers, garden sculptures and water features.  The list of home addresses on the tour will be available at the SNA booth on Macklind Days.
July 1 – Trailnet's Bike St. Louis City Tour, One Busch  Place
Trailnet's Bike St. Louis City Tour will take place this Sunday.  Registration will be held from 7:30 to 9 a.m. at Anheuser-Busch InBev, One  Busch Place in the BentonPark neighborhood.  Pedal the Bike St. Louis route, a Great Rivers Greenway project, on this urban ride of 23, 29 or 36 miles that will feature some of St. Louis' most distinctive neighborhoods and destinations including Soulard, LafayettePark, TowerGrovePark, and the Central West End.  The route also will include a stop at the Velodrome.  Cost is $8 for members, $13 for non-members and $3 for children.  To learn more, visit http://www.trailnet.org/ .
July 1 – Dog Wash-A-Thon for Joplin, Soulard
Get your dog washed for $10 this Sunday from 11 a.m. to 3 p.m. at Pets in the City, located at 1919 S. 12th Street in the Soulard neighborhood.  All proceeds will benefit a disabled family whose home was destroyed in the Joplin tornado of 2011.  Cash only.  If you need more information, call (314) 772-7387.
July 1 – Voices of the Riverfront – A Radio Play, Old Courthouse
The Old Courthouse Players will present "Voices of the Riverfront," a radio play recalling the sights, events and scenes during the first two centuries of the St. Louis riverfront.  The stories will be told through first-hand accounts of people who witnessed and made history on what are now the grounds of the Jefferson National Expansion Memorial.  To learn more, call (314) 368-8852. 


July 1 - Sunday Serenades by ComptonHeights Concert Band, Francis Park
Everyone is invited to come to Francis Park, Donovan and Eichelberger, in the St. Louis Hills neighborhood for the free Sunday Serenades Summer Concert Series by the Compton Heights Concert Band.  The concerts will begin at 7:30 p.m. each Sunday from July 1 through Aug. 5.  Invite your family, friends and neighbors to join you for these lively concerts.
July 1 – Free Summer Concert, CarondeletPark
The Carondelet Community Betterment Federation will present Air Force Mid-America from 6 – 8 p.m. on Sunday, July 1 in CarondeletPark as part of its Summer Concert Series.  The concert will take place at the Music Stand at Loughborough and Field.  Pack a picnic basket, bring your lawn chairs or a blanket and enjoy the sights and sounds of this free outdoor concert in the park.


July 2 - Musical Mondays Concert Series

The Compton Heights Concert Band will kick off its free Musical Mondays Summer Concert Series at 7:30 p.m. on Monday, July 2 in Tower Grove Park (Magnolia and Tower Grove) at the Henry Shaw Bandstand.. The series will run through Aug. 6th. Monday's concert will feature Soprano Beverly Stewart-Anderson, Civil War cannons and re-enactors in a July 4th Patriotic Tribute Concert featuring Tchaikovsky's 1812 Overture Finale


July 4 - Fair Saint Louis, Under the Gateway Arch

One of St. Louisans' favorite events that draws visitors from across the country, Fair Saint Louis will offer a number of great activities for visitors to enjoy.  Wednesday will begin with the Freedom 4 Miler and one-mile family run at 7 a.m., which will start and end at Soldiers' Memorial, 13th and Chestnut in Downtown St. Louis.

The 135th Annual Veiled Prophet Parade will step off at 10 a.m. from 4th and Washington, proceed south on 4th to Market and travel west on Market to 20th  Street.

The first of two air shows on Wednesday will take place at Noon, the other at 3:30 p.m.  Pick your favorite shady spot on the Arch grounds and enjoy the barnstormers, aeronautic maneuvers and vintage aircraft.

Heart will perform on the Budweiser Main Stage under the Arch at 8 p.m. 

The evening will conclude with a star-spangled fireworks display at approximately 9:15 p.m.

For a complete list of all the activities of Fair Saint Louis on July 4, 6 and 7, go to the web site at http://www.fairstlouis.org/ .

July 4, 6 & 7 - Rockin' on the Landing, Laclede's Landing

Rockin' on the Landing will offer three full days of performances from some of St. Louis' best original bands and cover groups, plus a great selection of food and beverages from Laclede's Landing's outstanding restaurants and bars. Come explore the historic St. Louis riverfront from 1 to 11 p.m. each day, listen to some entertaining musical acts and save your spot for the world-class St. Louis riverfront fireworks display (approximately 9:15 p.m.). For all the details, visit http://www.lacledeslanding.com/ .




Save the Date

July 6 - Outdoor Film Series, St. Louis Art Museum

July 6 & 7 - Fair Saint Louis, Gateway Arch

July 7 - 1862 Historic Fourth of July, Old Courthouse

July 7 - Uncle Sam Throwdown Free Concert, Benton Park
July 7 – July Family Day, World Chess Hall of Fame


Promoting Your Neighborhood Activities

Is there a neighborhood event on the schedule that you would like noted in the Spotlight? If so, you may email the information about it to me at rothe@stlouis-mo.gov or to Cathy Smentkowski at smentkowskic@stlouis-mo.gov for consideration. You may also post it on the City's Calendar of Events on the City's web site: http://stlouis-mo.gov. The link to submit an event is on the home page. The listing is free. I encourage you to take advantage of this free way to promote your event.



Nominations Sought
Do you know someone making a difference?  Nominate him or her for the Diverse Business Leaders 2012 Awards.  The St. Louis Business Journal, along with sponsors Regional Business Council and WebsterUniversity, is seeing nominations for its Diverse Business Leaders Awards.  Diversity and inclusion play an important role in maintaining businesses' competitive advantage, and St.  Louis is honored to have a number of diverse leaders, from high-ranking executives to fast-moving entrepreneurs, who are making their mark.  All nominations must be received by 5 p.m. Friday, July 6.  Questions?  Contact Vince Brennan at (314) 421-8232. 

Eddie Roth
Director of PublicSafety
City of St.  Louis
Department:


Department of Public Safety