Soulard Neighborhood Historic District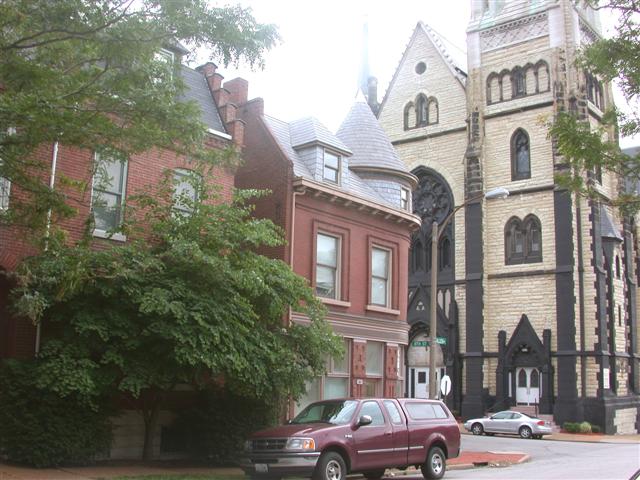 Named for Antoine Soulard, a Frenchman who surveyed the area, the neighborhood was a mix of common fields and French farms until the 1840's.  The expanding city and the influx of German and Bohemian immigrants led to the platting of streets and lots in the area, following the typical urban grid.  The resulting buildings were typically two-story brick structures built at the street on narrow lots. Built from the mid- to late-19th Century, Federal, Transitional Federal, Italianate and Second Empire became the dominate architectural styles in the neighborhood. 
Soulard received its local historic district designation in 1972.