Robert G. Campbell House - City Landmark #6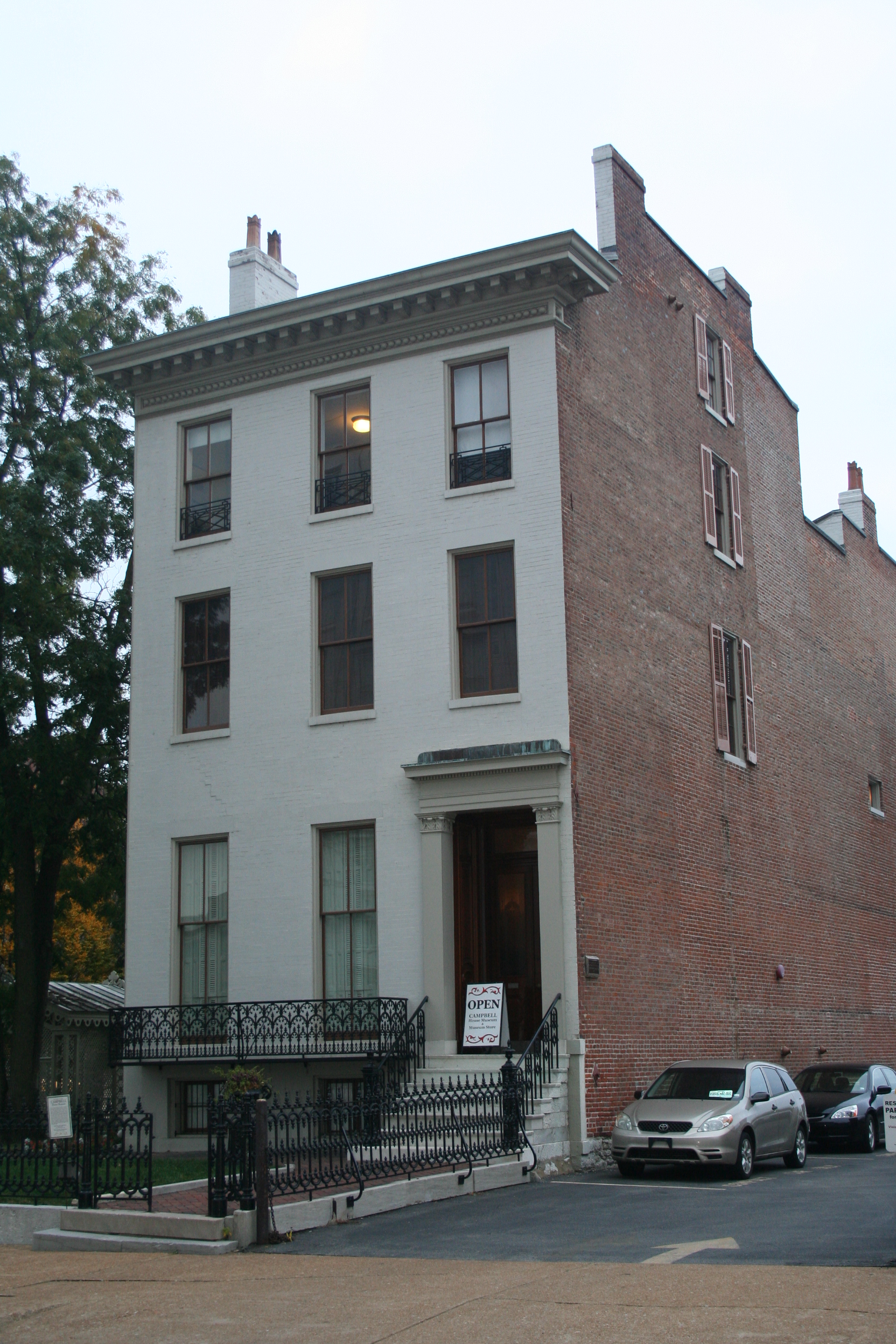 Robert Campbell bought the house at what was originally 20 Lucas Place in 1854.  The current address is 1508 Locust Street.  The House was build for J.H. Hall in 1851 by architect William Fulton.  It has three stories of red brick, and a stucco front.  The house is designed in the Greek Revival style applied to a Victorian townhouse.
In 1856, Campbell bought the lot to the east, then added the carriage house and then the latticed summer house. 
After Campbell died in 1879, his descendents continued to live in the house and preserved it, its interior and its furnishings until the late 1930's, when it was acquired by the Campbell House Foundation:  it is now a house museum.
The Campbell House was made a City Landmark in 1971.