Missouri Athletic Club - City Landmark #105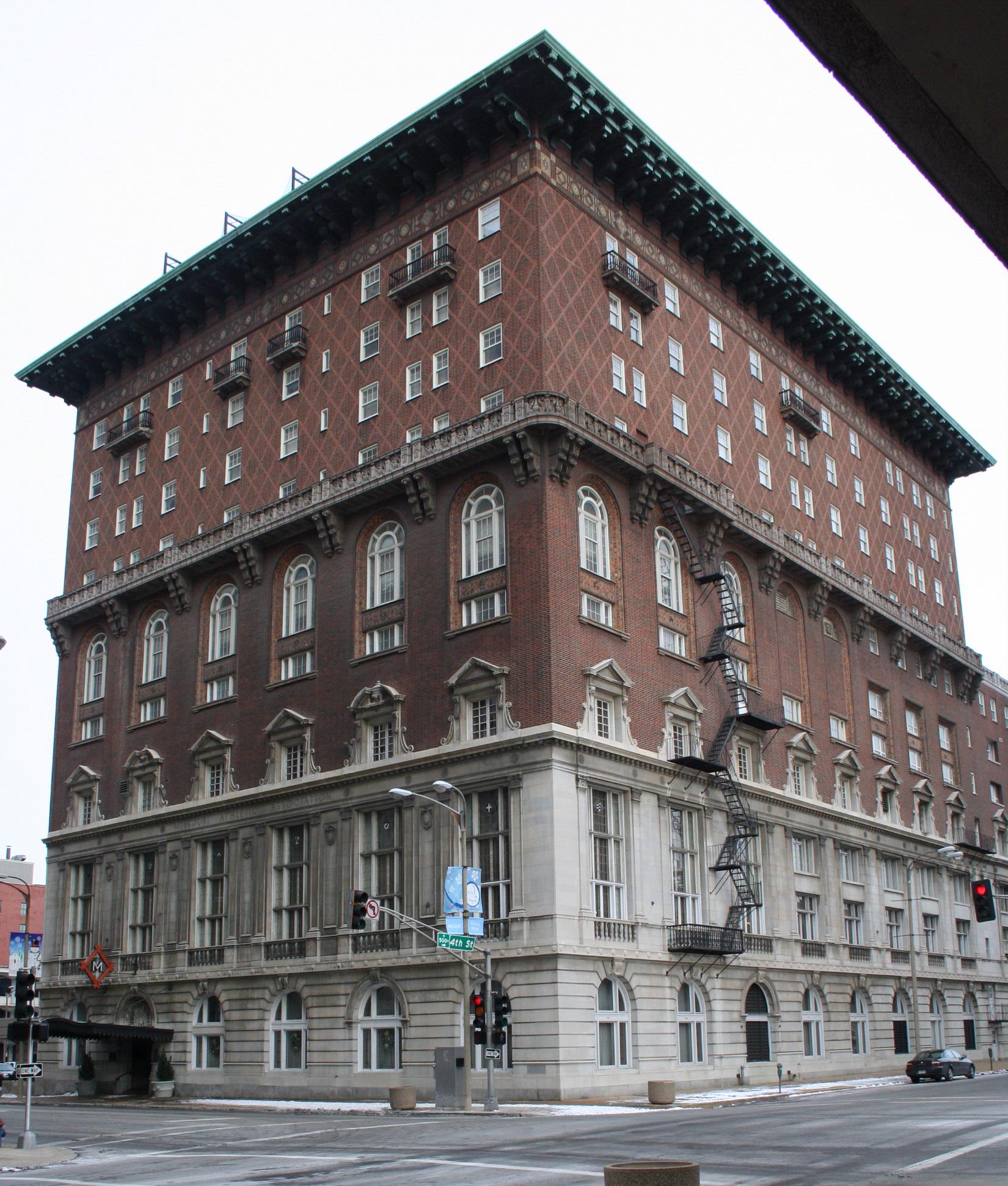 This building replaced an older Missouri Athletic Club, which burned with serious loss of life in 1913. Boatmen´s Bank was also in the building.  William B. Ittner was chosen to design the new M.A.C. in 1914.  The new building is located at the northwest corner of 4th and Washington.
The building has not had apparent modifications other than additions in 1927 and 1950. The building has round arched bays on the ground floor, a deep overhanging cornice and brackets, and Lozenge windows with tile. The lower two floors are in stone, and the middle three are in running brick. On the upper four floors, the brick is in a diamond pattern.
It became a City Landmark in 1976.