Neighborhood Gardens Apartment Complex - City Landmark #64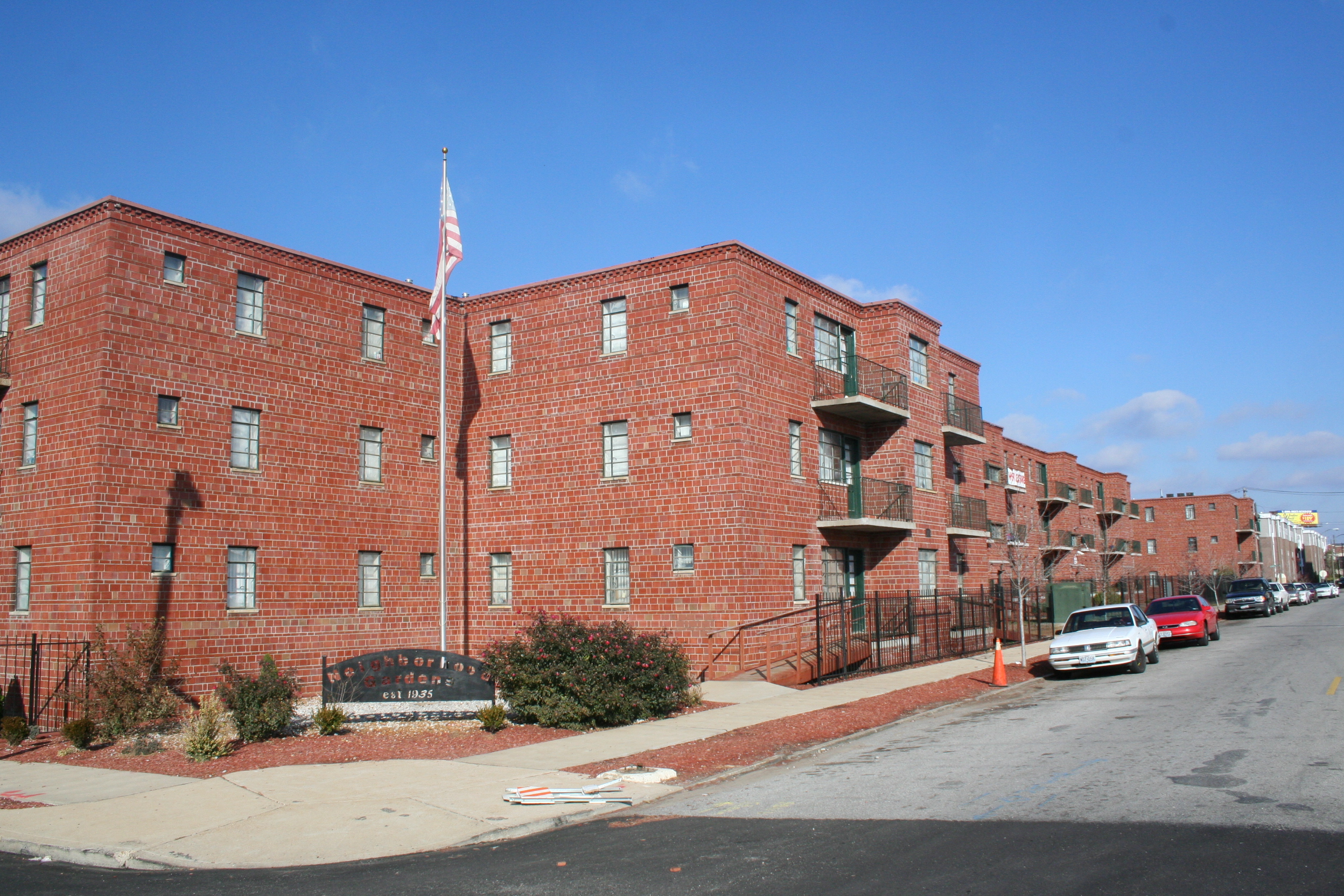 Bounded by O'Fallon, N. 7th, Biddle & N. 8th Streets, Neighborhood Gardens was constructed in 1935.  Architect Joseph Murphy designed the 23 three-story buildings in the Modern "Chicago School" style.  Buildings are grouped around four inner courtyards. 
The complex became a City Landmark in 1976.