Sacred Heart of Jesus Catholic Church - City Landmark #99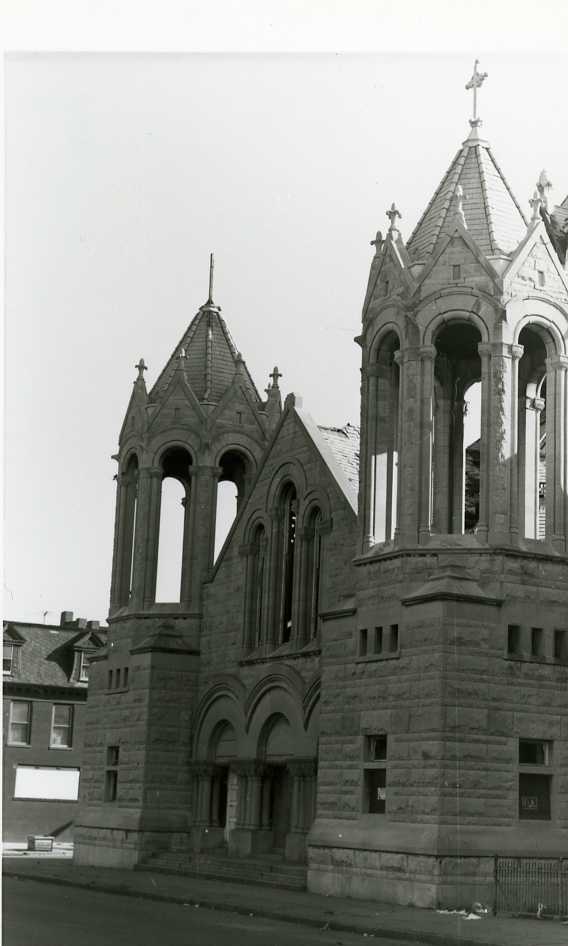 The Shrine was an elaborate church designed in a mix of Gothic, Byzantine, and Romanesque Revival styles.  Constructed in 1899, the church was designed by the firm of Barnett, Haynes, and Barnett. 
The church sustained heavy interior and roof damage when a fire broke out in July of 1981.  Although the exterior of the building remained structurally sound, the building was demolished in 1986.  Sacred Heart was located at 2830 N. 25th Street.  It was designated a Local Landmark in 1978.