Security Building - City Landmark #96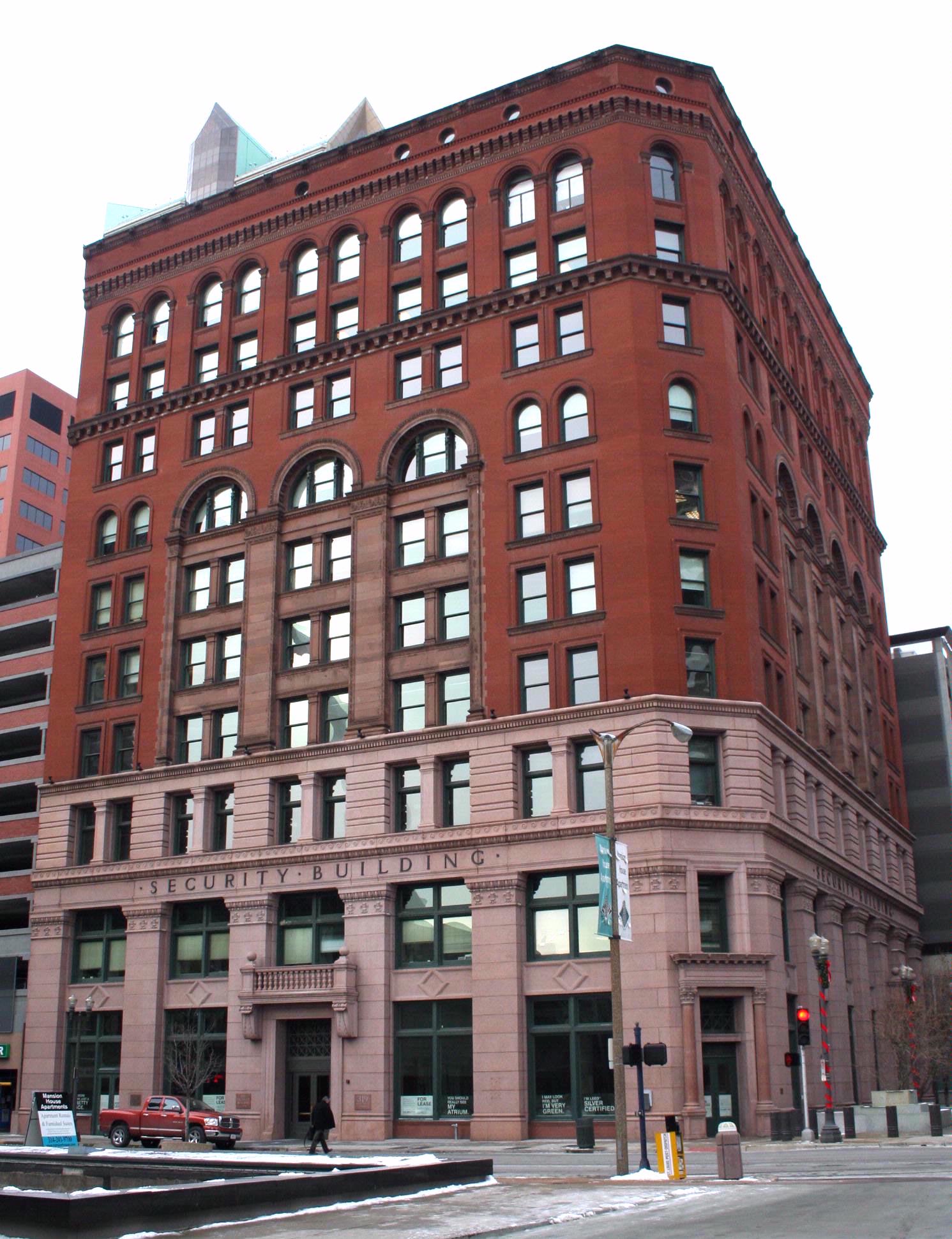 Located at 319 North Fourth St., the firm of Peabody, Stearns & Furbe designed the Security Bank Building in 1892. 
The building was home to the Noonday Club, an organization of St. Louis businessmen, for many years. The lower two floors are of pink granite with pink limestone and brick above. A prefab cast iron dome sits above the lobby and art glass tops the entranceway.