St. Francis Xavier College Church - City Landmark #69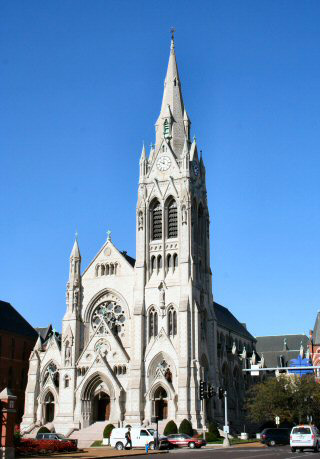 The English Gothic church located at 3628 Lindell was dedicated in 1898.  Designed by architects Thomas Walsh and Henry Switzer, this is the second location for the church.  Originally it was located at Lucas and Ninth street, but moved when the University moved west.  The tower was added in 1914 to accommodate its bells.
The church became a City Landmark in 1976.