Union Avenue Christian Church - City Landmark #71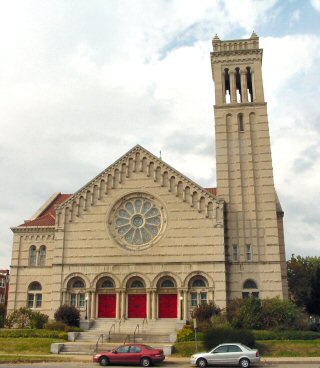 Architect Albert Groves design the church in an Italian Romanesque style in 1907.   Completed in 1908, the structure's walls are built of alternate rows of smooth and rough cut stone.  The church is located at 733 Union Avenue.
The church became a City Landmark in 1976.