von Harten Residence - City Landmark #116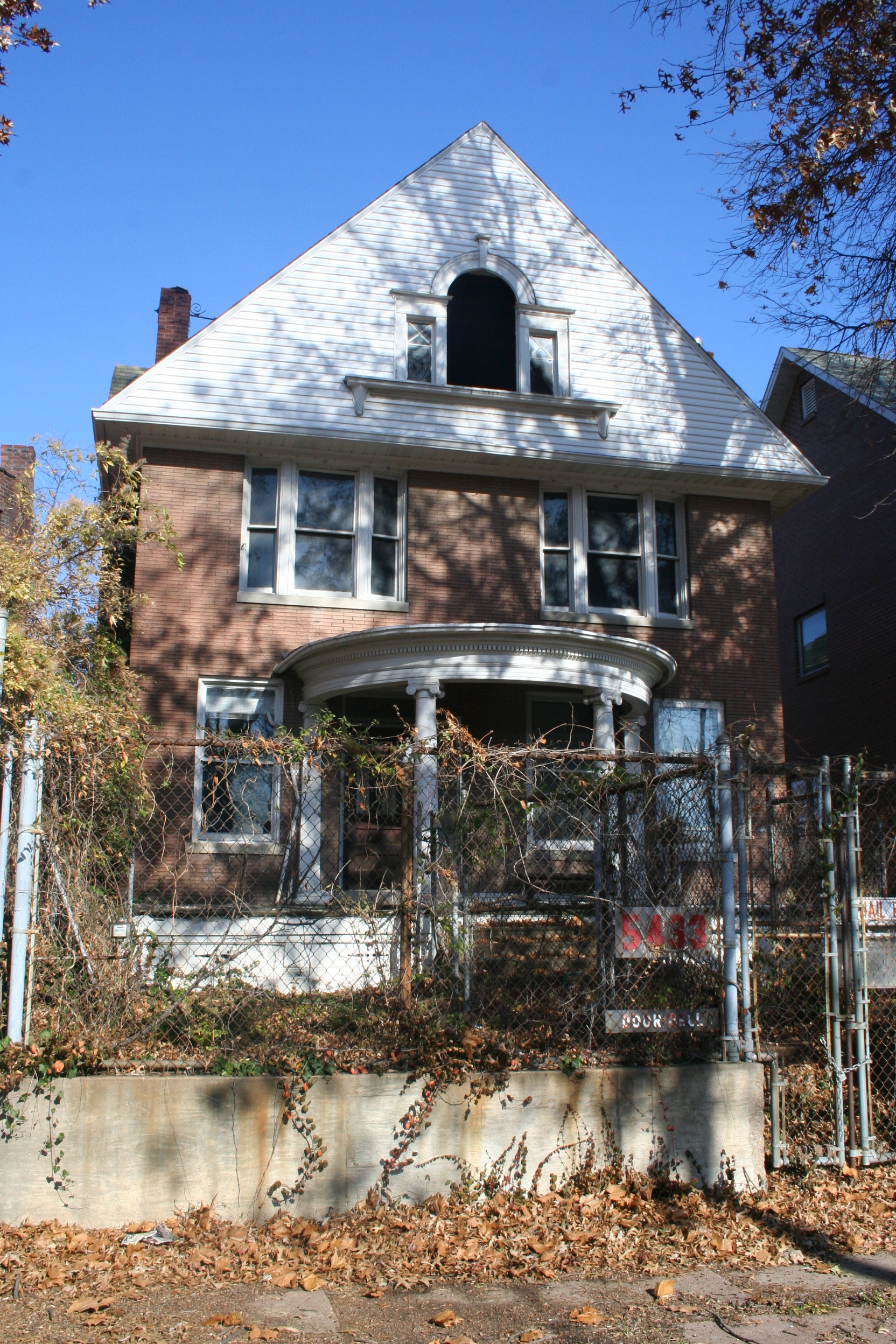 The Edward N. and Anne G. von Harten residence, at 
5433 Enright Avenue, was built in 1896.  It was the first residence constructed on the block in what was then a rural farming area.  The 3-story Colonial Revival home was designed by Robert H. McMath of R. E. McMath Surveying Co.  The home, with its Palladian window and Classical half-round porch, is representative of late 19th Century upper middle class homes in St. Louis.  The building was designated a City Landmark in 1980.