This article is 5 years old. It was published on August 14, 2017.

On Monday, August 21, 2017 a total Solar Eclipse will travel across the United States. A solar eclipse occurs when the Moon passes between the Earth and the Sun, totally or partially blocking the view of the sun. A total solar eclipse has not been visible from the United States since 1979 and this will be the first since 1918 to travel from coast to coast.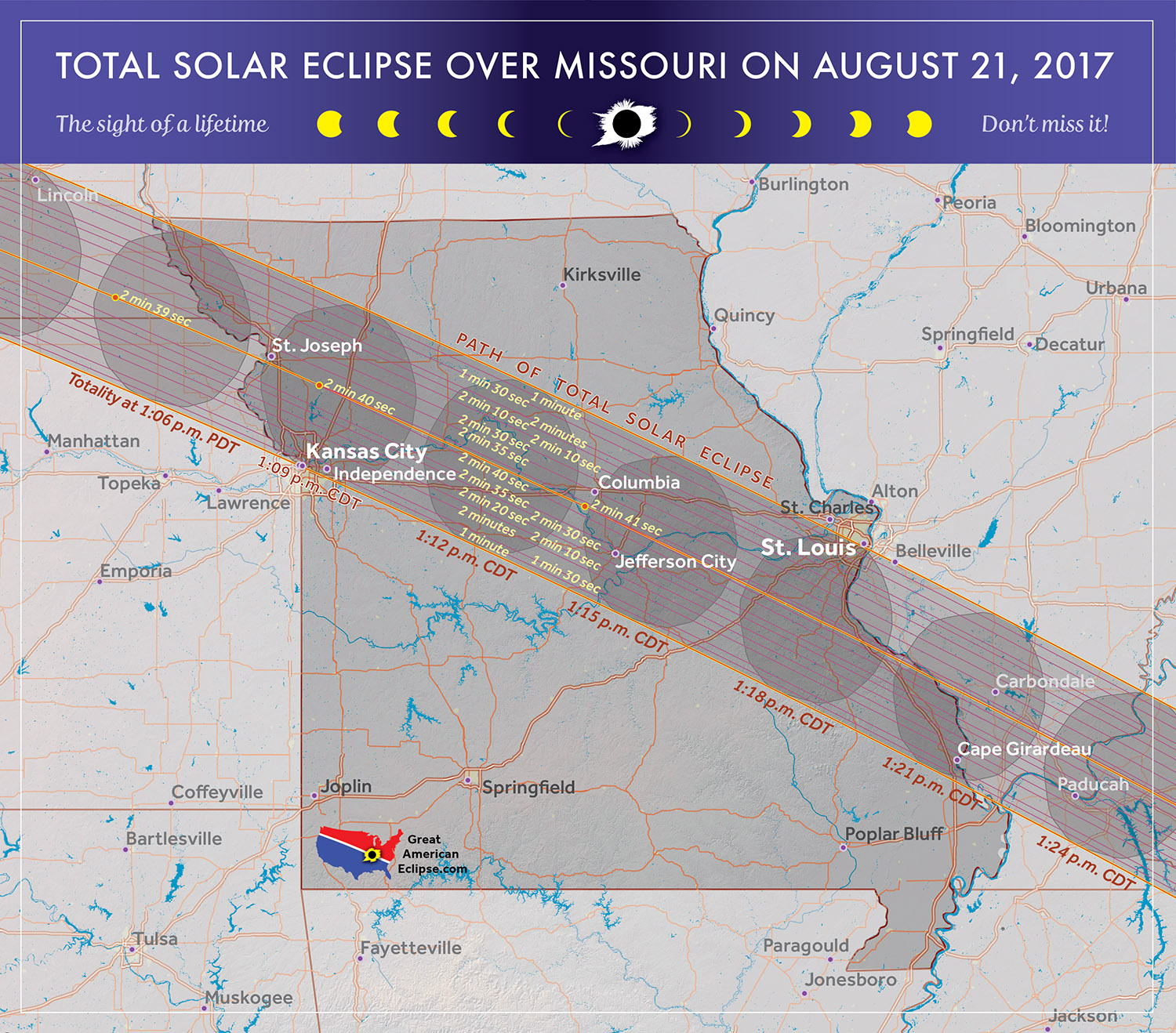 On August 21, the centerline will cross 12 states, but everyone in the continental United States will see a partial eclipse. The path of the total eclipse includes the area surrounding the City of St. Louis. It is expected that several thousand additional people will be travelling to the area to view the eclipse.
An increase in traffic is expected leading up to, and immediately following the eclipse on August 21. It is advised that you allow yourself additional travel time in the days leading up to and following the event. Additional caution is encouraged on the day of the eclipse as people may try to situate themselves to get a better view. Pay close attention to any stopped vehicles or pedestrian traffic that may impede the flow of traffic.
Updates regarding local viewing and safety can also be found on social media by liking the City Emergency Management Agency on Facebook https://www.facebook.com/STLHSEMA/ or following them on Twitter https://twitter.com/CityEMA
Resources and Information
Department:


Department of Public Safety