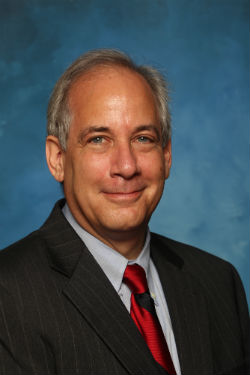 Halloween Safety Tips
Many trick or treating fun events are scheduled in our neighborhoods this weekend and on Oct. 31.In the spirit of the season, I am passing along a few Halloween safety tips:
Make sure your children are able to see and breathe properly and easily when using facial masks.All costumes and masks should be clearly marked as flame resistant.
Make sure your children wear reflective clothing and carry a flashlight or glow stick when traveling during the evening hours.
Teach your children to only approach homes that are well-lit both inside and outside.
Accompany, or make sure a trusted adult accompanies, your younger children to the door of every home they approach.
Instruct your older children to take friends when trick or treating.
Teach your children to stay alert and report anything unusual to you and/or law enforcement.
A final tip for pet owners:when opening the door for trick-or-treaters, take care that your dog or cat doesn't dart outside. Always make sure your pet has proper ID, either a collar and tags or a microchip.
By keeping safety in mind, we can make this Halloween a fun, safe and happy time for all.
Upcoming Events
Now – Nov. 3 – The Haunting of Lemp Brewery, 3500 Lemp Avenue,
Enter an amazing haunted house within the spooky tunnels of the historic Lemp Brewery located at 3500 Lemp Avenue in the Marine Villa neighborhood.  Be transported 40 feet underground through winding tunnels filled with ghosts, amazing CGI-special effects and bloodcurdling décor brought to you by the masters from Scarefest.com.  For tickets and hours, call 577-0405 or visit the scarefest web site.
Oct. 27 – Holly Hills Pumpkin Parade,


The Holly Hills Improvement Association (HHIA) is inviting children who live in the Holly Hills Neighborhood to the annual Pumpkin Parade at this Saturday. It's a wonderful opportunity to trick or treat in costume with buckets or bags collecting candy from houses during the daytime. Bring wagons or strollers for the littlest ones. This is a special event for the youngest residents of Holly Hills. Meet at the triangle of land at the junction of Arendes and Holly Hills. For more details, visit the hollyhills.info web site.
Oct. 27 – Tricks & Treats on Park, Lafayette Square,
Hosted by the Lafayette Square Business Association, Tricks & Treats on Park will run from to on Saturday. The activities will start at the Fountain on the Plaza. There will be games and prizes, trick or treating, pet and children's costume contests and the parade will step off at For more information, visit the lafayettesquare.org web site.
Oct. 27 – Halloween in the Central West End,
Come one, come all and check out the biggest Halloween party St. Louis has to offer.  Visit the Central West End on Saturday for a day and night's worth of Halloween celebration.  The Kids Costume Parade and Party will begin at  Trick or Treat Time will start at .  The Canine Costume Parade will begin at  The Adult Costume Contest and Party will start at  For all the particulars, visit thecwe.org web site.  
Oct. 27 – Ghosts of the Past II – Calvary Cemetery Bicycle Tour,
If you are interested in St. Louis history, this tour on Saturday will feature visits to the graves of some of the most prominent and legendary individuals in the history of both our city and our country.   Meet at Calvary Cemetery, 5239 W. Florissant in the Mark Twain neighborhood.  Registration will run from and the group ride will depart at  The route will cover 6 miles.  Cost will be $5 for adults, $3 for children 10 and under.  To learn more, visit the trailnet.org web site.
Oct. 27 – 4th Annual Great Pumpkin Carve & Glow, Moonrise Hotel,
Celebrate Halloween in the West End neighborhood and The Loop with the 4th Annual Great Pumpkin Carve & Glow that will take place on Saturday from at Moonrise Hotel, located at 6177 Delmar.  Pumpkins, basic carving tools and decorating materials will be provided.  Come enjoy some Halloween merriment.  For more information, call (314) 721-1111.
Oct. 28 – Texas Hold'em Tournament, Five Star Senior Center,
The Five Star Senior Center at 2832 Arsenal Street will be holding a Texas Hold'em Tournament Fundraiser on Sunday, Oct. 28.  Proceeds will support the services provided by the Center to the senior citizens of St. Louis.  Doors will open at and the game will start  The $50 entry fee includes a bag of chips, beer, soda & food.  For more information, call (314) 664-1008.
Oct. 27 – SLACO's 17th Annual Neighborhoods Conference, Harris-Stowe State University,
The St. Louis Association of Community Organizations is sponsoring its annual St. Louis Neighborhood Conference from to on Saturday, Oct. 27 at the Givens Administration Building on the campus of Harris-Stowe State University, 3026 Laclede Avenue in Midtown. The conference will consist of workshops and seminars that touch on neighborhood issues such as community development, crime prevention, healthy communities, housing, neighborhood organization, safety and more. Registration cost is $25. Visithttp://stlneighborhoodsconference.com/for details. Or you may call (314) 516-6590.
Oct. 31 – Community Trunk or Treat, Tower Grove Baptist Church Parking Lot,
Going trick or treating?  Be sure to stop by and grab some more candy and lots of fun at the Community Trunk or Treat on Wednesday, Oct. 31 from at the Tower Grove Baptist Church parking lot on the corner of Magnolia and Tower Grove Avenue, across from Tower Grove Park and the Missouri Botanical Garden.  Cars, trucks, vans, and SUVs will be decorated with various themes, and children may go from vehicle to vehicle collecting candy and goodies.  Enjoy a train ride, candy, Halloween music and more!  The event is sponsored by Tower Grove Baptist Church, The Word at Shaw, St. Louis Southwest Church of the Nazarene, other local churches in the community, and the Missouri Botanical Garden.
 Nov. 2 – 3rd Annual Scrabble Night, the MotoMuseum,

Our Lady of Perpetual Help will host its 3rd Annual Scrabble Night on Friday, Nov. 2 at the Moto Museum located at 3441 Olive in the Covenant Blu / GrandCenter neighborhood.  Come have some fun and help feed the hungry.  Doors will open at for registration, and the event will begin at  There will be dinner, auction and cash bar.  All proceeds will benefit Our Lady of Perpetual Help Food Pantry.  Cost is $30 per person.  For more information, visit the helpstlouis.org web site or call (636) 530-1650.
Nov. 3 – Volunteers Needed, South Grand Medians,
On Saturday, Nov. 3, volunteers will be cutting down the medians on South Grand.  Anyone who can come and help, over the age of 16, will be appreciated.  The work will begin at at the most southern median at Arsenal and South Grand and proceed north.  The east side of the street will be closed for ease of work.  Volunteers will be raking cut foliage off the medians onto tarps and loading in large trucks.  All vegetative debris will be collected by St. Louis Composting and composted down to be reused in the spring.

Volunteers may stay as much or as little as they like.  Email florascapes@sbcglobal.net if you plan to stop by, for how long, if you want to be a team leader and if you speak Spanish.  Bring a rake and/or broom and be sure to put your name on your tools.  Rain date will be Sunday, Nov. 4.
Save the Date
Nov. 2 – Dutch Oven Cooking Chow Down, Visitor Center in Forest Park, 11 a.m.
Nov. 3 – Compton Hill Water Tower Open to the Public, Grand & Russell, Noon
Nov. 3 – November Family Day, World Chess Hall of Fame, 11 a.m.
Nov. 3  – American Guild of Organists Lecture, Webster University, 9 a.m.
Nov. 4 – American Guild of Organists Concert, Christ Church Cathedral-Episcopal, 4 p.m.
Nov. 10 – Annual Veterans Day Parade, Soldiers' Memorial,


Promoting Your Neighborhood Activities
Is there a neighborhood event on the schedule that you would like noted in the
Spotlight
? If so, you may email the information about it to me at 
rothe@stlouis-mo.gov
 or to Cathy Smentkowski at 
smentkowskic@stlouis-mo.gov
 for consideration. You may also post it on the City's 
Calendar of Events
 on the City's web site: 
http://stlouis-mo.gov.
 The link to submit an event is on the home page. The listing is free. I encourage you to take advantage of this free way to promote your event.
Volunteer for SLIFF
St. Louis' biggest film event needs your help. The 21st Annual Whitaker Saint Louis International Film Festival is seeking volunteers. The Festival will run from Nov. 8 – Nov. 18 at six different venues. Visit the volunteer page at http://cinemastlouis.org/sliff-2012-volunteers and click the venue links to browse the volunteer schedules. Then send brian@cinemastlouis.org your preferred shifts – also include a t-shirt size. You will receive confirmation if your shift is available. Volunteer early and volunteer often!
Eddie Roth
Director of Public Safety
City of St. Louis
Department:


Department of Public Safety