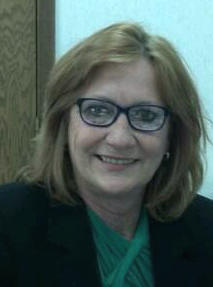 Ambulance Staffing
I want to begin this week's Spotlight by passing along to you information from St. Louis Fire Chief Dennis Jenkerson regarding misinformation that is circulating about the staffing of City ambulances:
"I am writing in response to misinformation that is circulating about the staffing of St. Louis Fire Department (STLFD)/EMS units (ambulances).
Please be assured that the STLFD at all times provides superior response and remediation to all emergencies while providing for an effective and efficient fire department.
We have adequate resources to do so. Any suggestion to the contrary is false.
The STLFD, in addition to sending an ambulance on urgent life threatening calls, also provides a fire department unit as a first responder unit which usually arrives within 4 minutes of being dispatched to all emergencies.
We do, from time to time, engage in temporarily "Browning Out" units, (ambulances), a practice of temporarily closing a unit to facilitate training requirements, make crew relief at shift change and to control the rising overtime costs incurred by the department. This is accomplished with strategic planning and assistance from various departments and agencies.
The STLFD instituted a Memorandum of Understanding (MOU) with the Abbott Ambulance Corporation of St. Louis to provide assistance to the STLFD by placing additional ambulances within the St. Louis City limits to assist with coverage during schooling requirements, shift changes, special events and declared emergencies and disasters. Abbott Ambulance has assisted the STLFD by providing superior care and assistance when called on."
Upcoming Events
Now through Jan. 27 – St. Louis Auto Show, America's Center & Edward Jones Dome, Noon
One of St. Louisans' favorite events, the annual St. Louis Auto Show is currently underway at America's Center and Edward Jones Dome in exciting Downtown St. Louis.  The 2013 St. Louis Auto Show features more than 500 all-new cars, trucks, vans and SUVs from a variety of manufacturers, including just-unveiled 2014 models.  Hours are Noon – 10 p.m. Friday, 10 a.m. to 10 p.m. Saturday and 10 a.m. to 5 p.m. Sunday. General admission tickets for adults cost $10; admission for children 6-12 years old is $5 and children under 6 years old may enter the show for free.  Tickets will be available at the box office at America's Center all days of the show.
Jan. 26 – Crystal Cajun Cook-Off, City Hall, Noon
Everyone is invited to stop by the Crystal Cajun Cook-Off on Saturday, Jan. 26 from Noon to 4 p.m. in the Rotunda of St. Louis City Hall.  The event will feature 10 professional and 10 amateur chefs competing in respective categories for the title of best Cajun/Creole dish.  Tickets will be $40 at the door.  For more information about this event and all the upcoming Mardi Gras events in St. Louis, visit the mardigrasinc.com web site.
Jan. 26 – 4th Annual Taste of SEA, St. Elizabeth Academy, 5 p.m.
St. Elizabeth Academy, located at 3401 Arsenal Street in the Tower Grove East neighborhood, will be holding its 4th Annual Taste of SEA event this Saturday from 5 – 7 p.m.  Enjoy great food from local establishments such as Favazza's, McGurk's, Joannie's Pizzeria, Sqwires and more.  Cost will be $25 at the door.  No RSVP necessary, first come, first served.  For more details, visit the seahs.org web site or call (314) 771-5134.
Jan. 26 -- Free ACT Practice Tests, Schlafly Branch Library, 10 a.m.
Do you have a student in the family who's nervous about taking the ACT exam or is interested in improving his or her possible score?T  he St. Louis Public Library Schlafly Branch will be offering free ACT practice tests this Saturday from to The Schlafly Branch is located at 225 N. Euclid Avenue in the Central West End.  Questions?Call (314) 367-4120.
Jan. 26 -- Celebrating Dr. George Washington Carver's Vision for the Future:  S.T.E.M., Herbert Hoover Boys & Girls Club, 11 a.m.
The Zeta Sigma Chapter of Sigma Gamma Rho Sorority, Inc. will present its annual recognition of Dr. George Washington Carver this Saturday from 11 a.m. to 2 p.m. at the Herbert Hoover Boys & Girls Club located at 2901 N. Grand Blvd. in the JeffVanderLou neighborhood. This year's program will feature successful members of the community who are currently in S.T.E.M. related positions.  This free event is an opportunity for all age groups in the community to learn more about careers relating to science, technology, engineering, and math from persons in these positions.
Jan.27 -- Dr. Martin Luther King Jr. Celebration / Essay Contest, St. Alphonsus "Rock" Catholic Church, 3 p.m.
Students from St. Louis Public and Catholic middle schools, grades 6, 7 and 8, were invited to write essays on a given theme of Dr. Martin Luther King's life and legacy for the annual Dr. Martin Luther King Jr. Celebration and Essay Contest.  This Sunday, the top three winners will read their essays and receive awards at St. Alphonsus "Rock" Catholic Church, 1118 N. Grand Blvd. in the Covenant Blu / GrandCenter neighborhood. The program will also include performances by the Children's Choir, 4 Corners, Liturgical Leaders in Motion and many others.  Light refreshments will be served in the church parish hall after the program.  Admission is free.  For more details, contact Anita Banks at (314) 382-9545.
Feb. 2 -- Mardi Gras 5K Run, Soulard, 9 a.m.
Everyone is invited to participate in the fun Run for the Beads 5K that will wind its way through the beautiful Soulard neighborhood.  The run will start and finish near the intersection of Lynch and 12th Street.  Cost is $25 in advance and $30 day of the run.  A portion of the proceeds will benefit Cardinal Glennon Children's Center.  For all the particulars, visit the mardigrasinc.com web site.
Feb. 2 -- Tenth Life Trivia Night, Mad Art Gallery, 7:30 p.m.
Calling all trivia buffs.  The 4th Annual Tenth Life Trivia Night will be held on Saturday, Feb. 2 at Mad Art Gallery, 2727 S. 12th Street in the Soulard neighborhood.  Doors will open at Trivia questions will begin promptly at Unlimited beer, wine, soda, and water are included in the ticket price.  Feel free to bring snacks and goodies for your table.  Tables cost $250.  To register, visit the tenthlifecats.org web site.
<10.0pt white color:>Save the Date10.0pt>
<10.0pt white color:>

Feb. 2 -- Orchid Society of St. Louis Annual Show and Sale, Missouri Botanical Garden, 9 a.m.

Feb. 2 – Youth Chess Tournament, YouthLearningCenter,

Feb. 2 -- Taste of Soulard, various locations, 11 a.m.

Feb. 3 – Beggin' Pet Parade, Allen & Menard,

Feb. 3 – Free Concert, Second Presbyterian Church,
Promoting Your Neighborhood Activities

Is there a neighborhood event on the schedule that you would like noted in the Spotlight? If so, you may email the information about it to me atdeekenc@stlouis-mo.govor to Cathy Smentkowski atsmentkowskic@stlouis-mo.govfor consideration. You may also post it on the City'sCalendar of Eventson the City's web site:http://stlouis-mo.gov.The link to submit an event is on the home page. The listing is free. I encourage you to take advantage of this free way to promote your event.
Earth Day Action Grants
St. Louis Earth Day (SLED) is granting funds to local, small-scale grassroots projects that share their mission to make every day Earth Day, cultivating environmental stewardship and engaging individuals, governments, businesses, schools and the non-profit sector in celebration, education and action to support a healthy and sustainable future.  SLED is seeking applications that relate to at least one of the three principal goals of the Earth Day Action Grants:  (1) provide an opportunity for people to "take action" on an environmental issue; (2) provide support for small groups and non-profit organizations seeking to implement an Earth Day program or project; and (3) provide support for small groups and non-profit organizations that implement Earth Day-aligned programs, projects or services throughout the year.  The deadline to apply is March 1, 2013.  To learn more, visit the stlouisearthday.org web site.

 

Charlene Deeken
Director of Public Safety
City of St. Louis

10.0pt>
Department:


Department of Public Safety