Solar & The City of St. Louis
A collection of information relating to solar energy and the City of St. Louis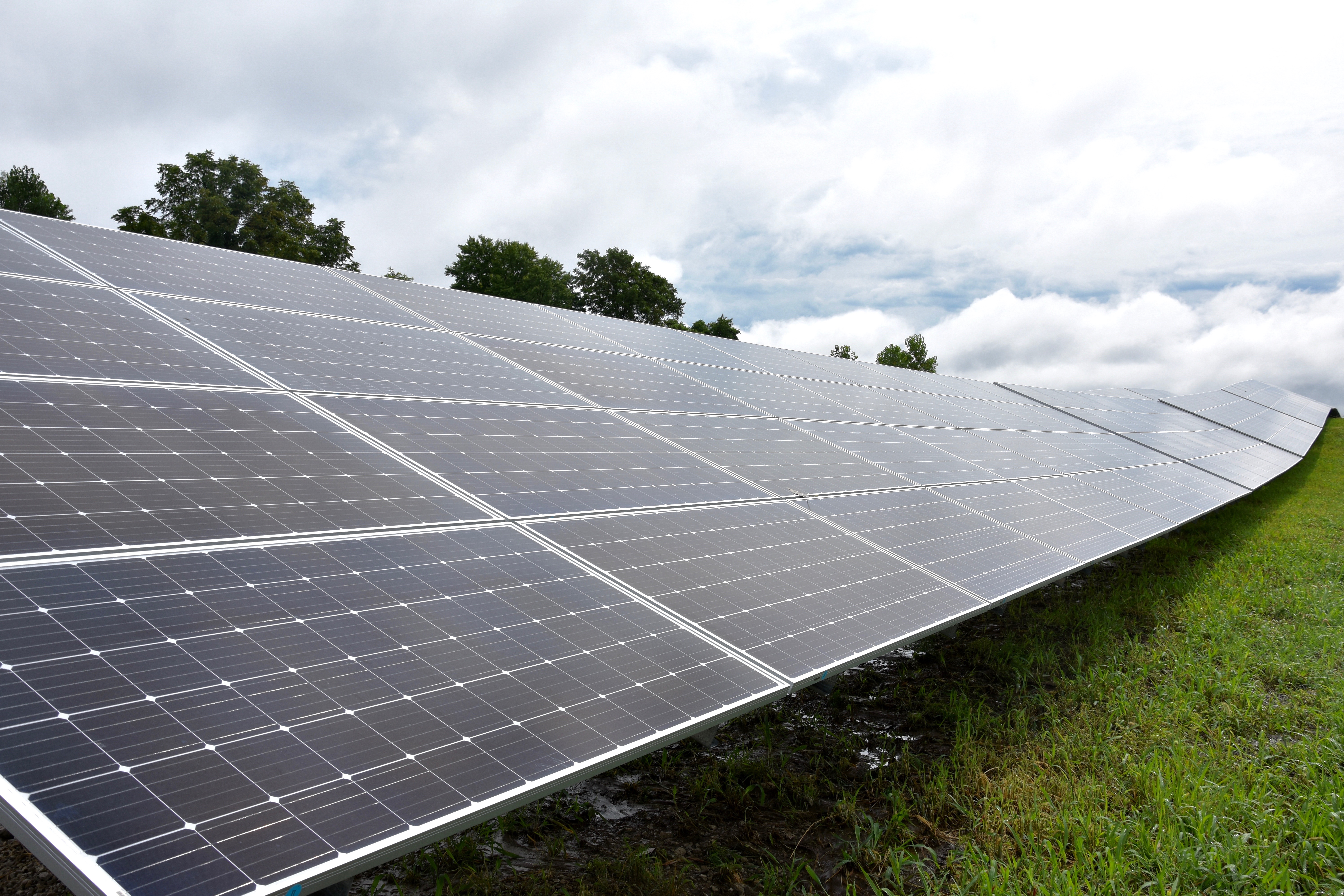 Solar Energy Overview
The City of St. Louis Sustainability Plan recommends use of renewable energy as an important strategy for achieving the City's Climate Protection goals. Mitigation Objective 2 of the City of St. Louis Climate Action and Adaptation Plan (CAAP) is to Accelerate Clean Renewable Energy from both the source and by utilization. Strategy 2.2 of the CAAP is to Advance Community Scale Renewable Energy Options & Utilization (see pages 41-45 of the CAAP). 
According to the National Renewable Energy Laboratory (NREL), Missouri has a moderate, above-average amount of solar resources: over 200 sunny days per year and an annual daily average of 4.5-5.9 kWh/m2/day. At this level, Missouri's solar resources exceed that of Germany, often considered the world leader in solar energy production.
The production and distribution of clean, renewable energy, through solar and other renewable energy sources, can reduce the amount of greenhouse gas emissions and create job opportunities in a growing green economy. 
Here is a summary of triple bottom line sustainability aspects relating to solar energy: Solar and the City of St. Louis TBL Overview.
In August 2019, the City of St. Louis partnered with MOSEIA and CORTEX to hold the inaugural STL Solar Expo & Symposium. Details are found on the tab left, here, and photos from the event can be seen here.
The Cultural Resources Office has prepared materials to serve as guidance for using Solar in Historic Buildings/Districts in the City of St. Louis. 
In August 2019, Ameren Missouri launched a pilot Community Solar program at the St. Louis Lambert International Airport. To view a time-lapse video of the solar panel construction, and/or to find more information please visit Ameren's Community Solar website. 
Homes in the City of St. Louis are now eligible to participate in the Grow Solar St. Louis residential group-buy program. To find out when solar "Power Hours" will be held please visit the Grow Solar St. Louis webiste.
Other Solar Energy Resources