Logging in to CommonSpot
How to log in to the CommonSpot CMS
Prerequisites
None.
Overview
Logging in to CommonSpot allows you to create and update website content. If you do not have an account, please contact the Web Team.
Step 1: Click The Login Link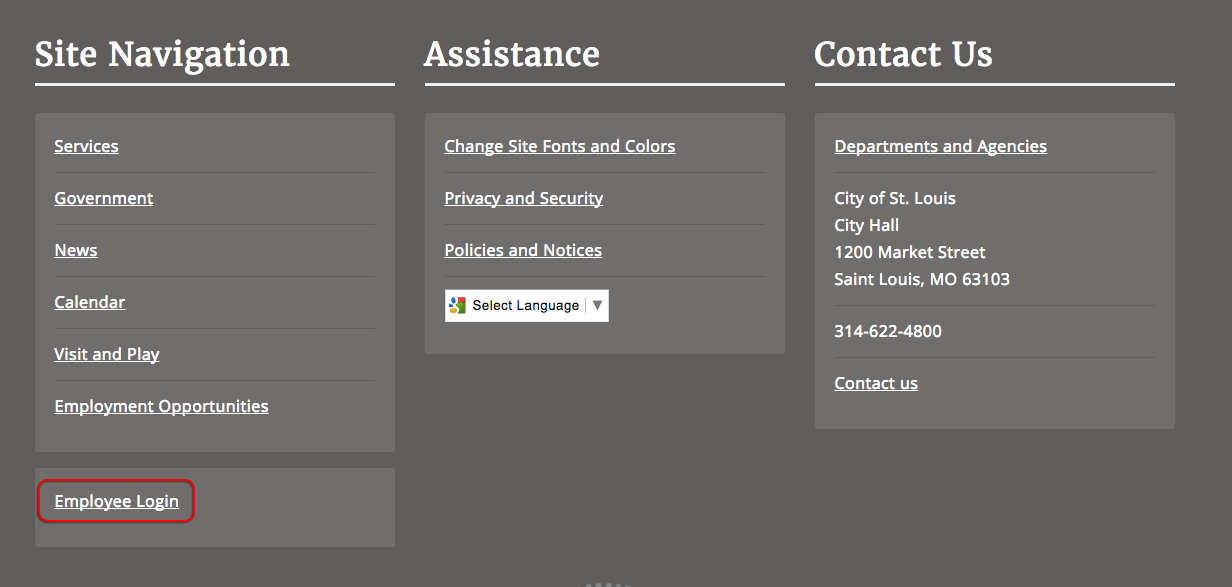 Locate the Employee Login link in the page footer, at the bottom of the Site Navigation section.
Click on the Employee Login link.
Step 2: Enter Your Credentials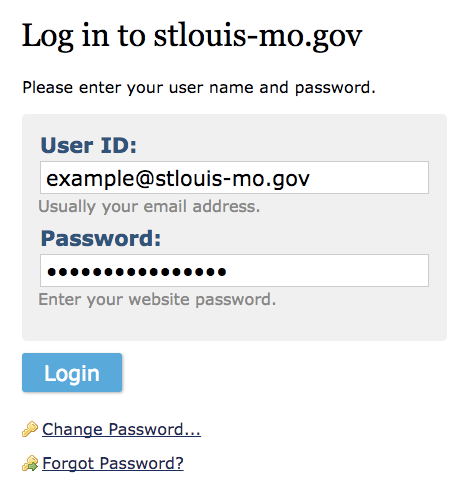 User ID: Your full work email address.
Password: The password you created for this site.

If you have forgotten the password, click "Forgot Password."

Press Login.
If the login was successful, you should see a link to Log Out Your Name (your first and last name) where the login button used to be, and the gray and blue toolbars at the top of the page.