Copying Elements
How to copy and paste CommonSpot elements
Step 1: Locate the Element
Find the element you want to copy.
Locate the edit box in the upper left corner of the element.

If there are no unpublished changes to the element, it will be gray with a gear inside it.
If there are unpublished changes, it will be yellow with a plus or arrow.
Step 2: Copy the Element
Click on the element's edit box.

Click on the More link.

Click Copy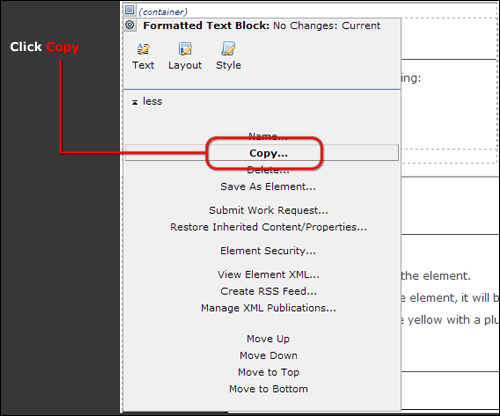 A window will pop up saying that the element was successfully copied. Click OK.
Step 3: Pasting the Element
Click the "Click to insert new element" link in the container you wish to paste the element in.
Click the "Paste Element" link at the top of the element list.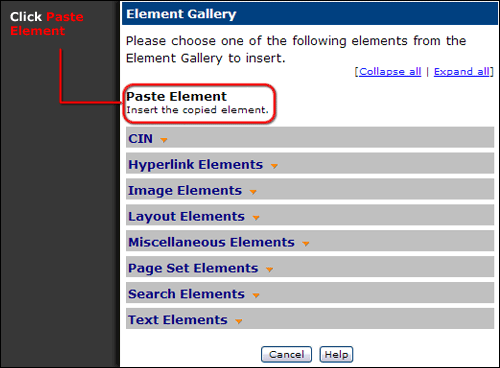 The element will need to be submitted before it shows up for the public.