Links in Formatted Text Blocks
How to insert links in a formatted text block element.
Prerequisites
This tutorial assumes you already know the following:
Step 1: Create the Link Text
Type out the text that you would like people to click on.

It is often helpful to front-load the link text with a descriptive action word so it catches the eye.

Once you are satisfied with the text, highlight it with your mouse.

Step 2: Tell the Link Where to Go

Click on the Link icon in the tool bar.
Linking to an Internal Page
Internal pages are other pages in this website.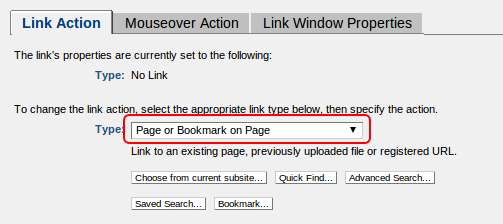 Select Page or Bookmark on Page from the drop-down menu.

Choose a method to find your page.

Choose from current subsite: Gives you a list of pages in the current subsite (folder) to choose from. You can also browse to other subsites.
Quick Find: Search for the page by title, keyword.


Click on the page you would like to link to, then press Use Highlighted Page.
Click Save.
Linking to an External Page
External pages are those outside of the current site.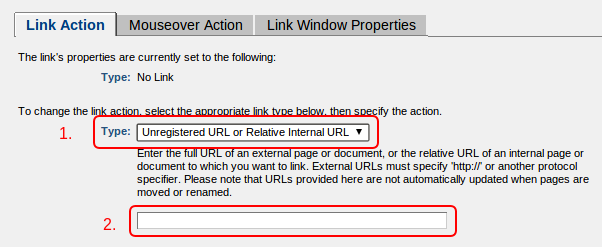 Select Unregistered URL or Relative Internal URL.
Paste or type the URL in the text box below. Make sure to include http://
Click Save.